Life is Good Jack and Rocket Disc
Please Log In…
Pricing is available for Coastal Pet business accounts.
UPC: Loading…
Item Number: Loading…
Withstand tugging, shaking and chewing with durable polyester & rope material.
Maximum visibility with contrasting colors
Perfect for playful dogs of all sizes.
10% of Life is Good annual net profits goes to the Life is Good Kids Foundation.
Backed by Coastal's satisfaction guarantee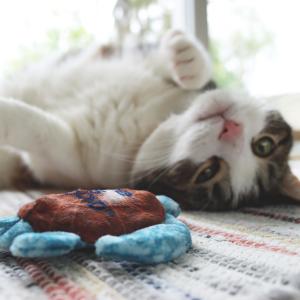 You Believe that Life is Good
Optimism isn't irrational cheerfulness, and it's not blind positivity. It's a powerful approach to accomplishing goals and living a fulfilling life. By acknowledging obstacles and opportunities—but focusing on the opportunities—optimism enables us to explore the world with open arms and an eye toward solutions and growth. It also makes life a lot more fun.
Description
Tug, shake and chew for hours with theLife is Good® Disc! Encourage active play with running, tugging and shaking! Featuring the retro icons, Jack and Rocket, this is a Life is Good classic! Life is Good donates a minimum of 10% of their annual net profits to the Life is Good Kids Foundation, which works with childcare professionals to create life-changing relationships in optimism-fueled environments where vulnerable kids can heal, learn and grow.
Applications
Ideal for everyday use. Pet must be supervised while playing with toys. If toy becomes damaged, discard immediately.