Life is Good Reflective Adjustable Cat Collar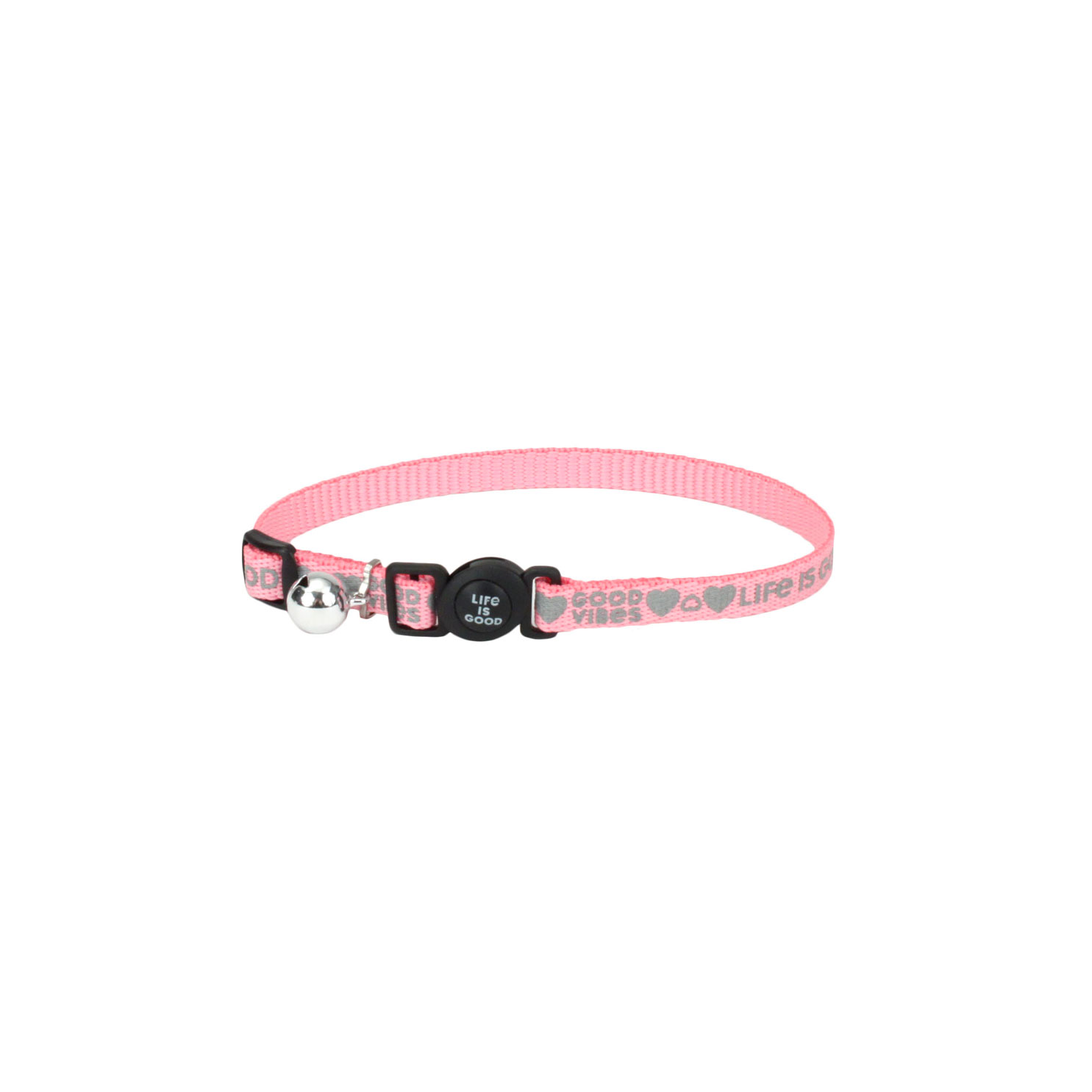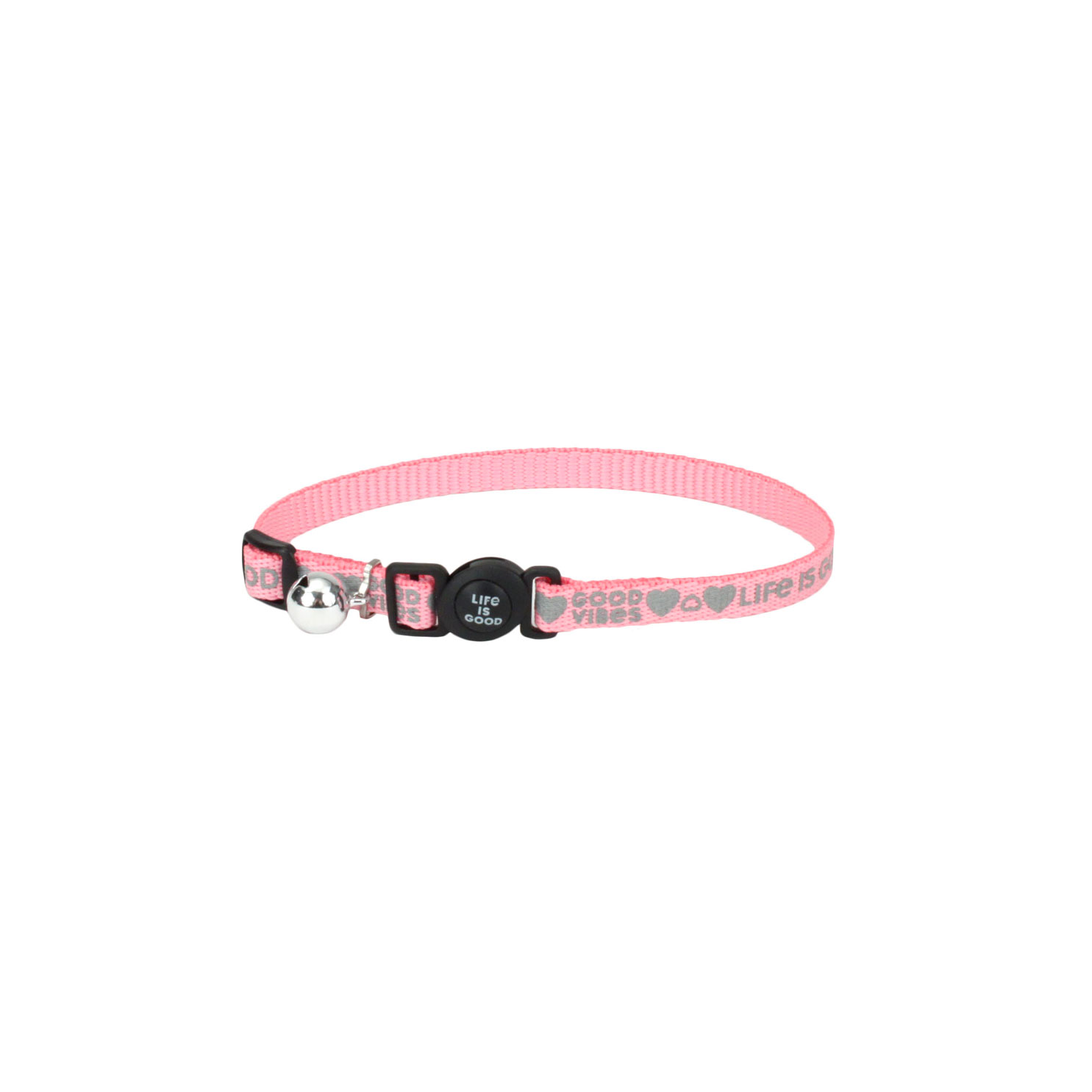 Description
The Life is Good® Reflective Adjustable Breakaway Cat Collar features reflective material visible up to 600 feet away, sure to be seen by oncoming motorists for cat safety. Adjusts from 8-12". The buckle is designed to release if a cat's collar gets caught, allowing it to slip free. Do not use with leash or tie-out.
Ensures visibility up to 600 feet.
Maximum safety with pivoting breakaway buckle.
Helps protect against approaching motorists.
Keeps cats safe outdoors day and night.
Life is Good® donates 10% of its profits to helping kids in need.
Features
Reflective. Adjustable.