LUMO Ridgeback Self-Cleaning Grooming Tool for Short Hair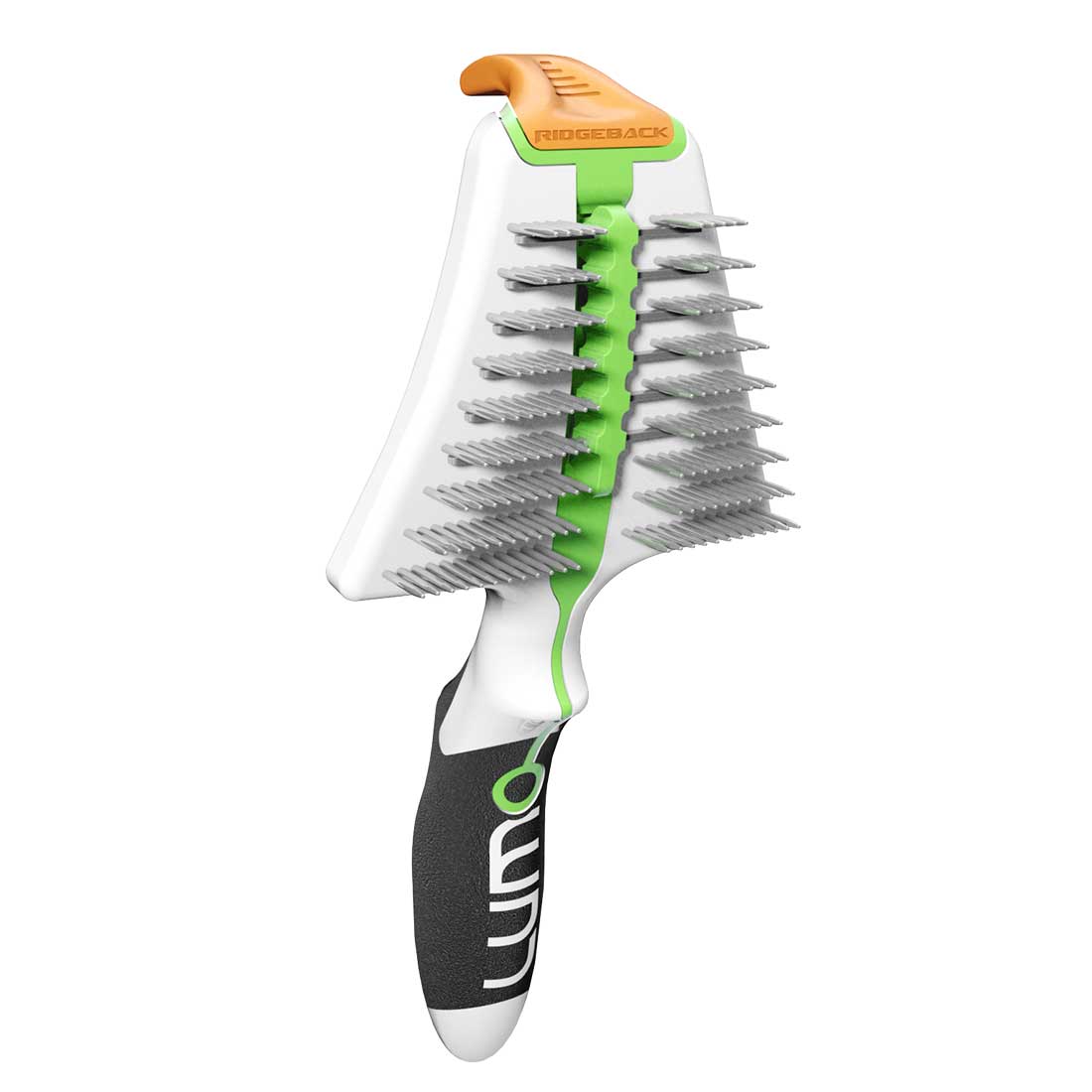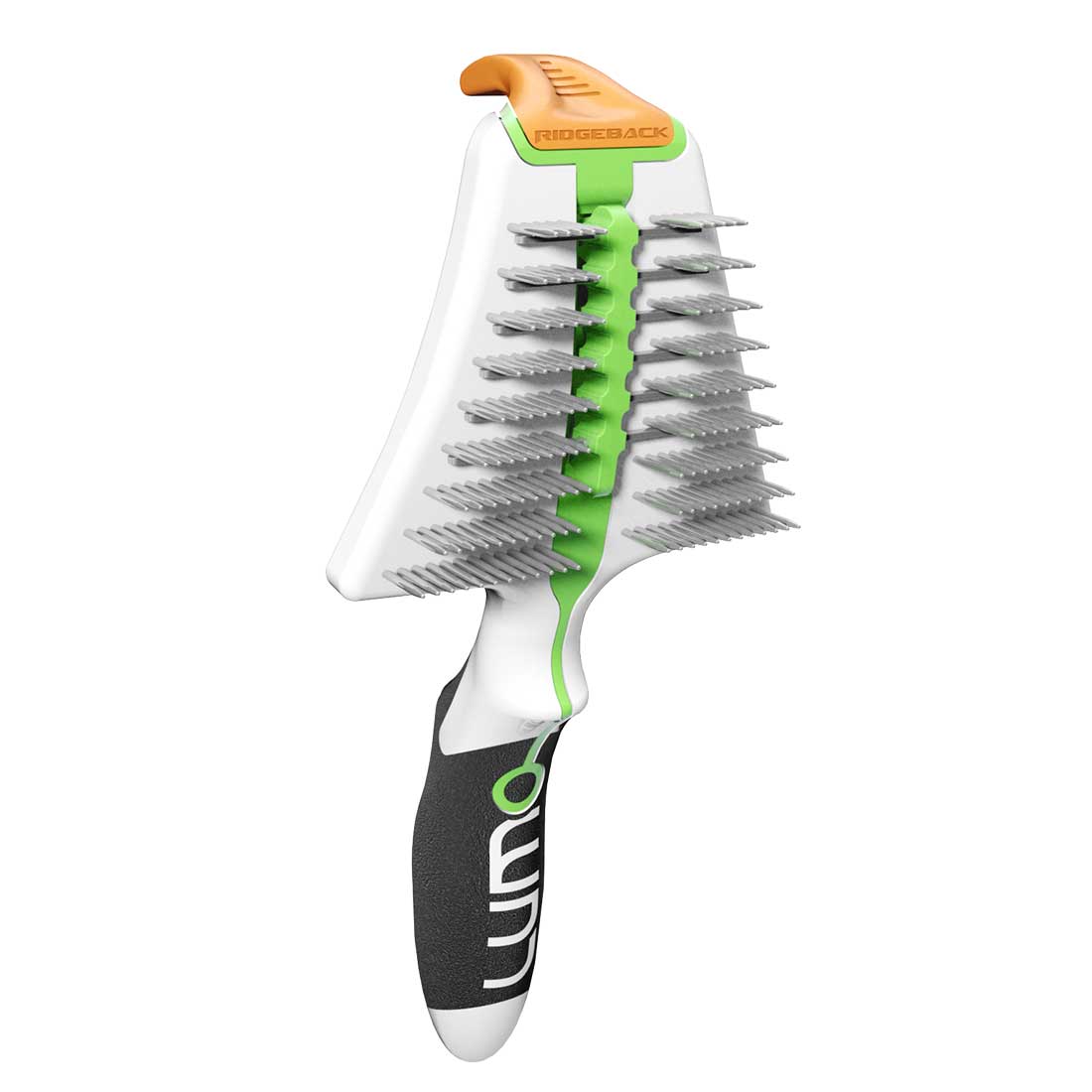 Description
We love our pets, but hate shedding! Introducing the Ridgeback from LUMO, the only grooming tool that is effective, gentle and fast! The Ridgeback manages shedding with ease, without tugging or cutting hair like many other products do. The short combs extract undercoat and collect shed top coat. Within a few minutes, the Ridgeback removes all of your pet's shed hair. And cleaning is simple, and swift. This Ridgeback model is perfect for pets with a short haired coat. This premium model quickly self-cleans at the pull of a button. The Ridgeback is built to last, and covered by a 1-year Limited Warranty. The combs are made from ultra-strong, premium grade stainless steel, and the handle has a soft ergonomic grip. It's durable, lightweight and comfortable to use. So why not make your life easier, save time and make your companion look better than ever? If you want the best for the pet you love, then you need the LUMO Ridgeback! Note: Works best on dogs with thicker hair and undercoats.
Detangles and desheds, cutting grooming time in half.
Does not cut hair or irritate your pet's skin.
Durable stainless steel combs.
Can be used during bathing.
Covered by limited 1-year warranty.
Features
Easy to clean. Great for Short Hair.