Ribbon Weave Harness
Please Log In…
Pricing is available for Coastal Pet business accounts.
UPC: Loading…
Item Number: Loading…
Available in several solid color/fun fashion pattern mixes
Lined with soft, neoprene for maximum comfort
Over-the-head design makes it easy to get on and off your dog
D-ring loop doubles as handle for quick control of your dog
Match with Ribbon Weave collar and leash for complete look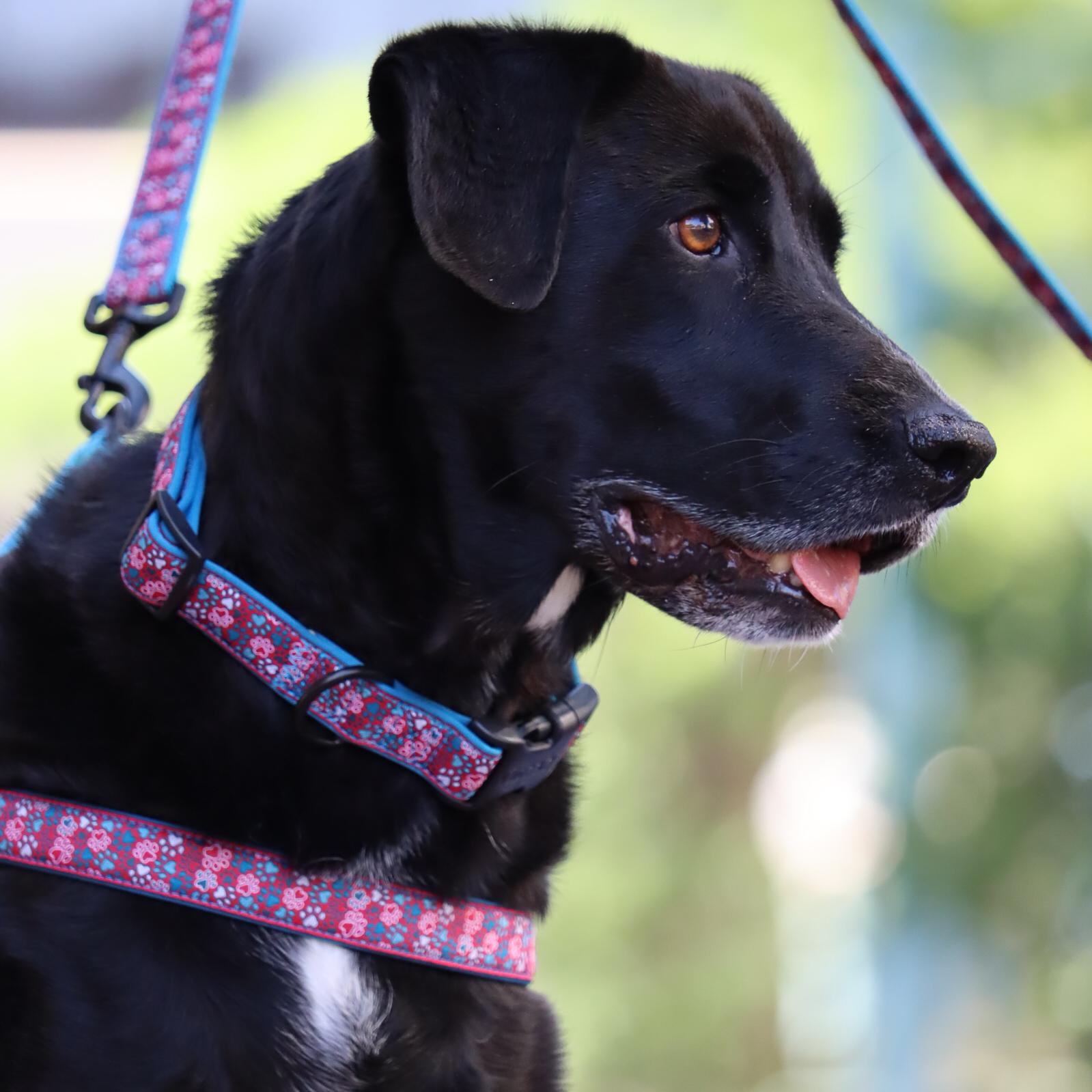 You're a Trendsetter
When shopping for yourself, you don't wait to see what's popular, you show others what's next on the fashion front. Why would shopping for your pet be any different? Coastal Pet offers fun patterns and on-trend embellishments so that you both look fashion forward.
Description
Do you and your dog love a little fashion flair but never want to be over the top? If so, the Coastal Ribbon Weave Harness is perfect for both of you. With a mix of solid color and a vibrant, patterned jacquard ribbon overlay, you and your pup get the best of both worlds. Plus, the D-ring loop on the back of the harness doubles as a handle for quick control of your dog.
Features
Plush Neoprene. Vibrant Patterns.
Applications
Ideal for everyday use.
Write a Review
Customer Reviews
-

Jan 24 2022
I love it!
I love this harness, itâ??s amazing
-

Feb 3 2020
Surprisingly Versatile, Good for Service Dog
I don't normally review products but I felt this was an exception. I actually use this product as the main harness for my mobility service dog. I only intended to use this harness temporarily but I'll be keeping it as a part of my girl's gear from now on. The handle is just the right length for me to grab and the material is firm enough to hold without being too floppy and soft enough not to be rough on my hands. The D-ring on the handle is perfect to clip my girl to when she has to do some heavy duty work (pulling, stabilizing me) and the padding on the back side of the straps is just enough to make it comfortable for her without restricting movement. I've tried several different harnesses and none felt right, this one's perfect and so, so strong. I don't worry about it failing on me. Professional gear is normally outrageously expensive and it's so amazing to find a harness that my dog and I both like and is just as, if not more, effective as something four times the price. The fun but classy colors are also appreciated!