Li'l Pals Comfort Mesh Dog Harness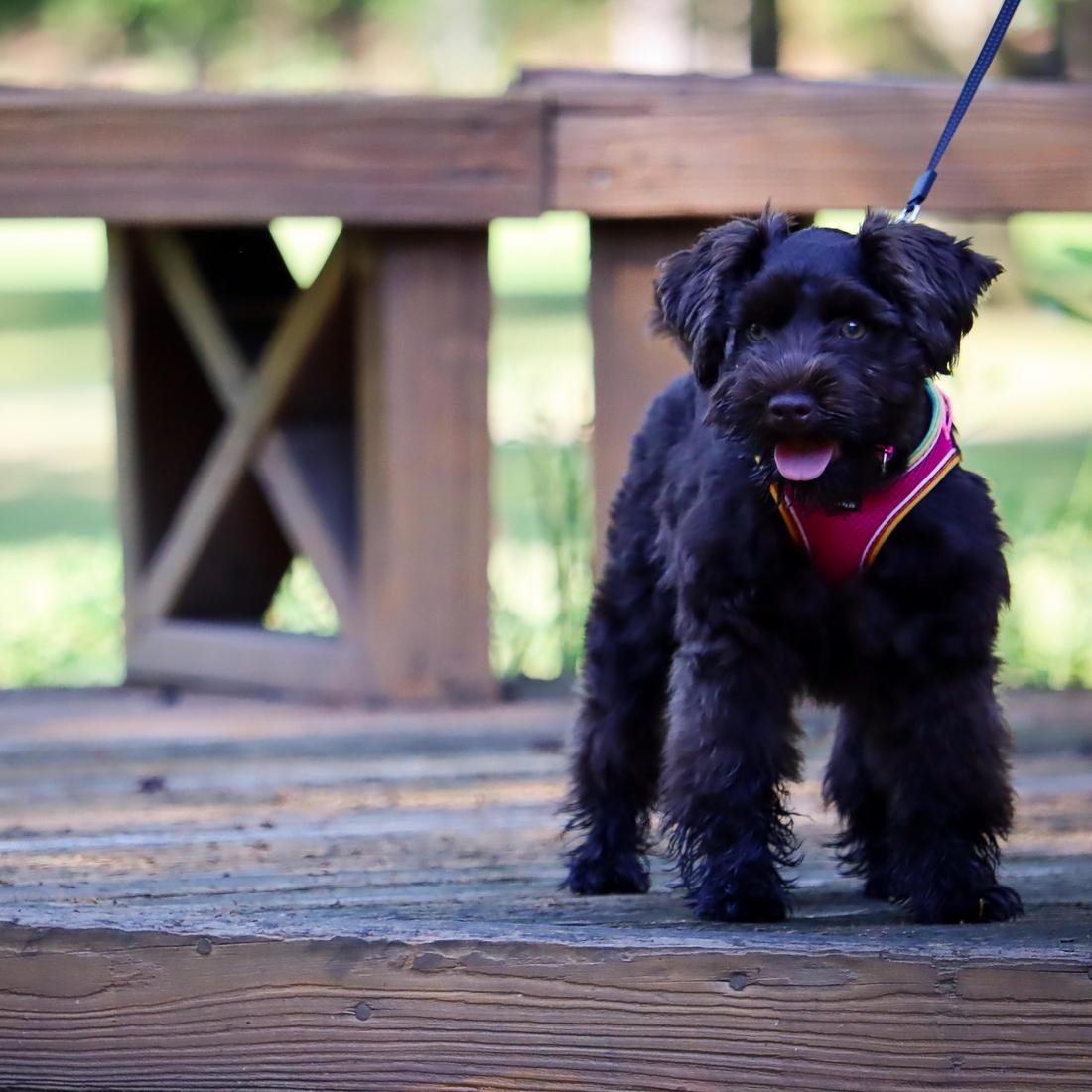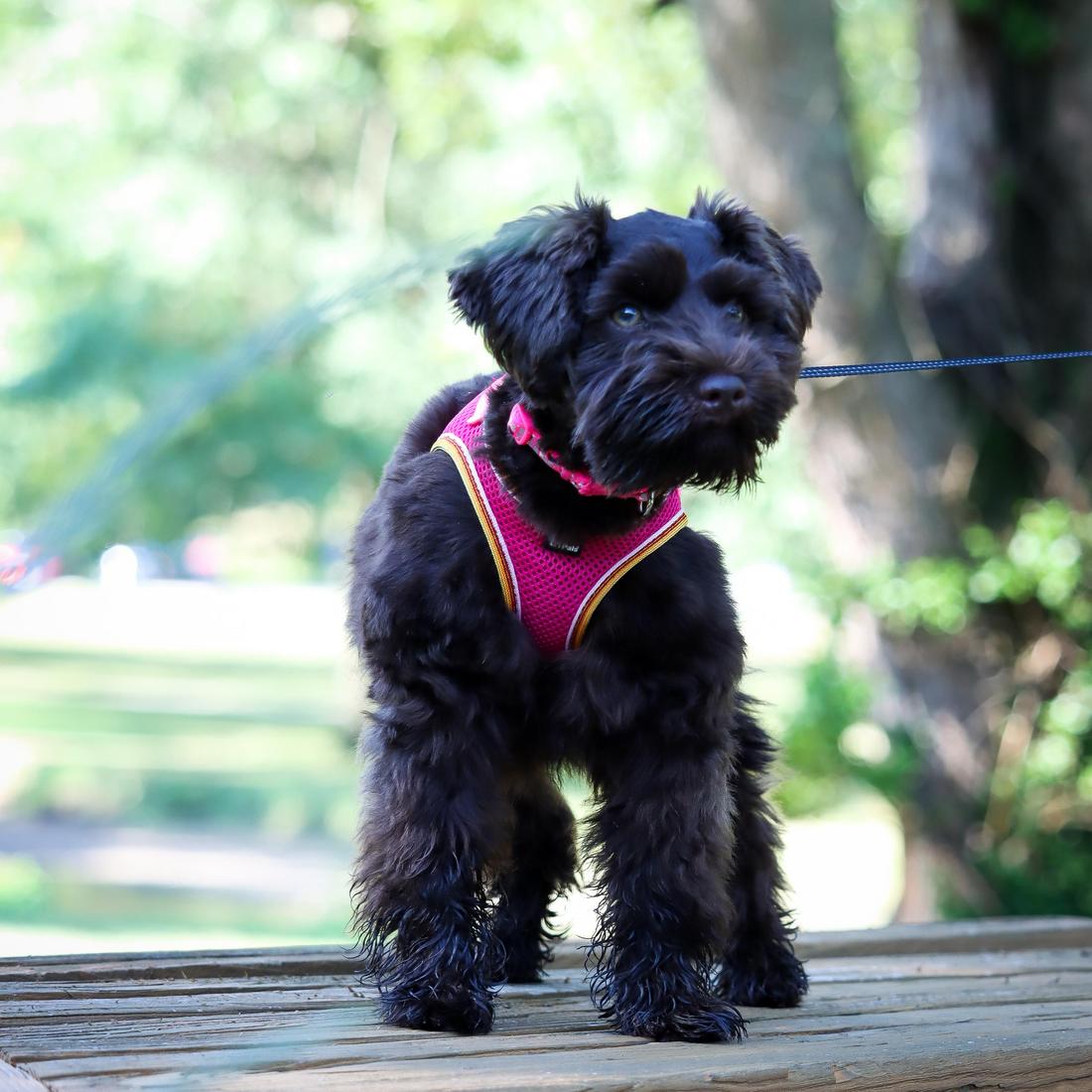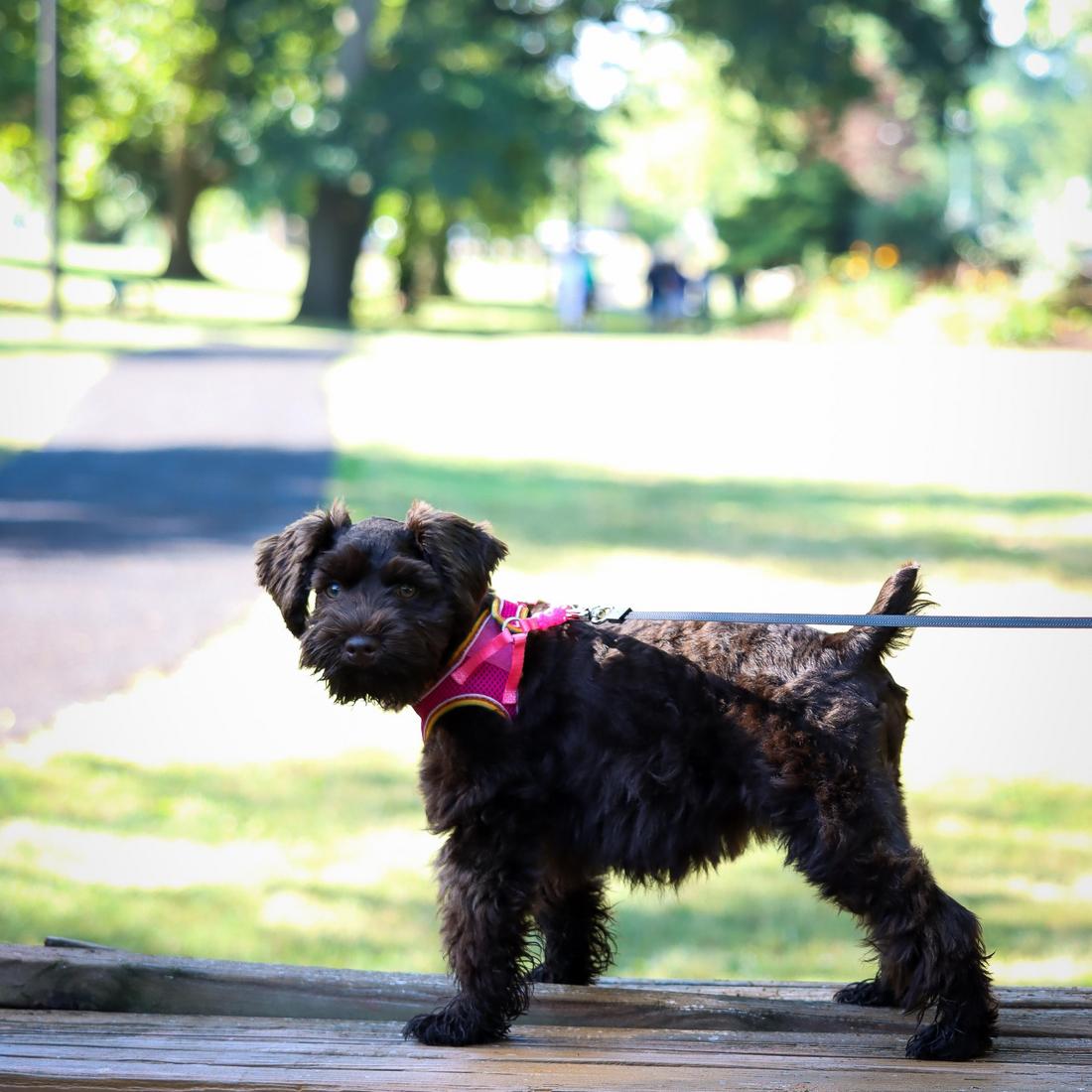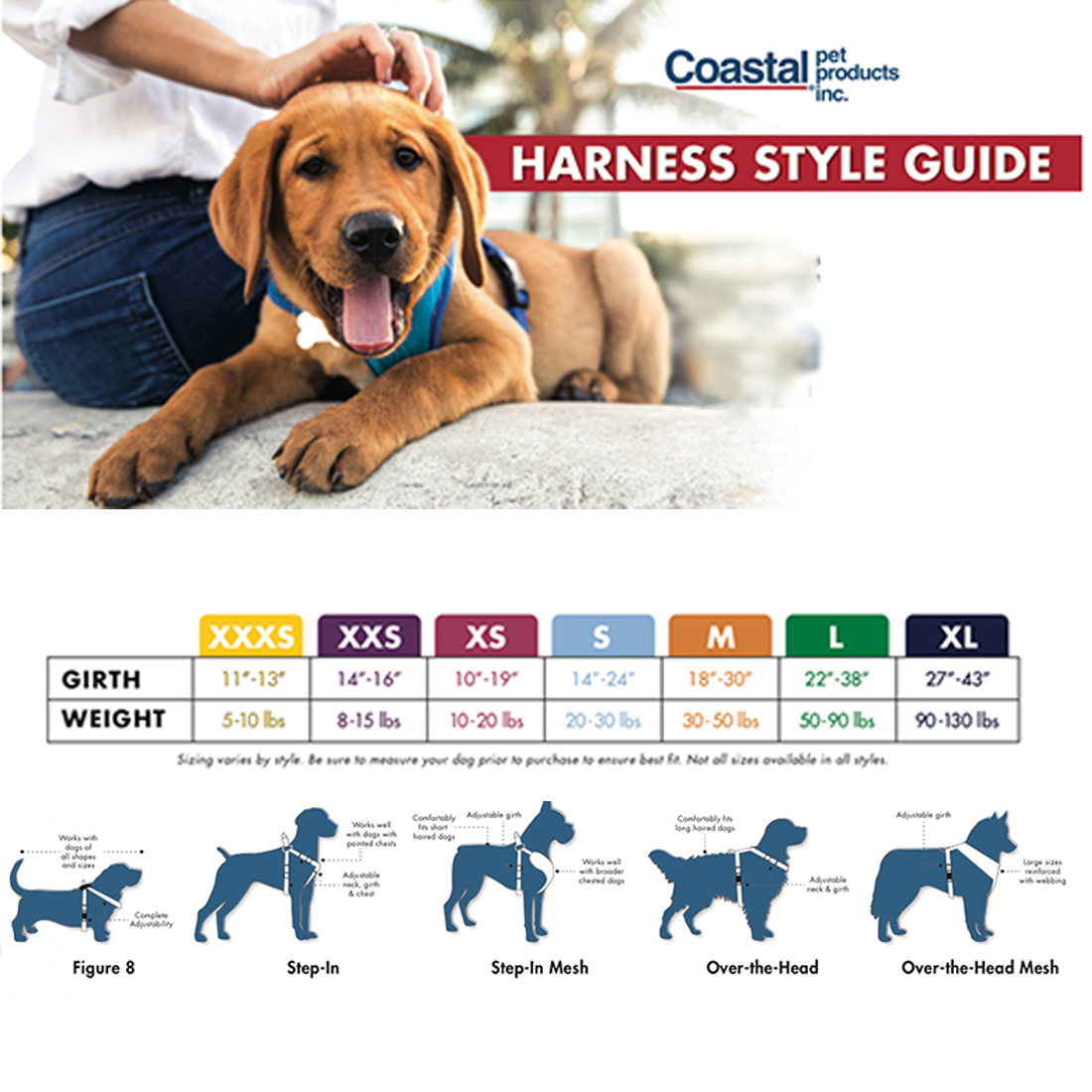 Description
Keep your little dog cool and comfortable on walks with the Li'l Pals® Comfort Mesh Dog Harness! This harness is made with breathable mesh material that prevents your small dog from becoming overheated while walking. Sized specifically for small dogs and puppies, this harness features unique adjustable slides that adjust easily for the perfect fit. You'll love how easy the harness is to put on, even with fussy dogs. Plus, its metal D-ring provides gentle guidance without uncomfortable tugging for safe, care-free walking. Use this soft, lightweight harness on your next walk with your little pooch!
Perfectly sized for small dogs and puppies.
Keeps small dogs cool while walking with breathable mesh material.
Adjusts for the perfect fit with unique sliders.
Easy-to-put-on design great for fussy dogs.
Back D-ring provides gentle guidance while walking.
Features
Breathable Mesh. Perfect for Small Dogs and Puppies. Adjustable.
Applications
Perfect for walking small dogs and puppies.
More from Li'l Pals - for Dogs
---
Write a Review
Customer Reviews
-

Nov 20 2016
Lil pals dog harness
This is the best harness for small dogs! I wish there was more size larger!
-

Dec 8 2016
Best harness
This is truly the easiest and best harness to use. I love it and went to go buy a bigger size for my dog and the store said it didn't come any larger. I'm really disappointed bc this is such a great harness. I was going to go buy one for my parents cairn terrier as well but she is too big for them. Please think about making them in larger sizes.
-

Dec 30 2016
LOVE LOVE LOVE
It took me 10 harnesses to find a one that fit my little 6 pound yorkie but the small is perfect...except that she's about to outgrow her small so i'm with the other ladies....PLEASE make one a little larger than the small. These harnesses really are the only ones that fit small dogs. I can't even describe how all the others gap in weird places and just don't fit right. Come on Coastal.....just make one a wee bit bigger....i'm at the far end of the velcro...LOL!!
-

Jan 15 2017
New To Make In Larger Sized
Love this harness, bought it in PSM size and it was really too tight for my dog Milly. Took it back hoping to get it in the next size up and found there was none. :-( Please consider making it one more size up. Milly is a small dog, but healthy with a 15" girth. Wanted to be a buyer of this product.
-

Mar 26 2017
Need to make bigger size
Love the harness wish it still fit Hazel. I have tried other harness and Don't like them she can get out of them and they are not as easy to put on as this one was
-

Mar 29 2017
Bigger Please!!! :(
I absolutely love this harness, but I'm in the same boat as others. I wish these came a little bit bigger for my 7 pound Yorkie. I bought one when he was a 10 month old, 3 1/2 pound puppy and he has now outgrown it. I wanted to buy another a little bit larger and they don't make them. It fit great without gaps and I haven't found any others that fit as well since. His girth is 15" and it just barely closes but is really too tight so I can't use it any longer :( He is still Li'l', so maybe the company could make a size a Li'l' bigger?
-

Apr 6 2017
New To Make In Larger Sized
Love this harness, bought it in Maggie an XS but she grew as a puppy at 3 months Now purchased a SM size and it was really too tight for my dog Maggie. Shopping to get it in the next size up and found there was none. :-( Please consider making it one more size up. Maggie is a small dog, but healthy with a 15" girth. Wanted to be a continuous buyer of this product.
-

Jun 5 2017
Highlander cat
Need medium. Please
-

Aug 30 2017
size bigger please
Love the harness but YES, PLEASE make one size up!
-

Sep 27 2017
J'adore ce modèle pour mes chihuahua (4 femelles et un mâle) mais je l'aimerais mieux en différents motifs ( pattes , os, petits points etc...) et couleurs Unis ex: tout noir, tout bleu marin ou tout gris. Merci! Une de vos fervente cliente
-

Feb 2 2018
Love love
my 7.2 pound chihuahua as outgrown the small harness. Please make a size medium as I am so happy with the product but we need a tiny bigger harness.
-

Mar 17 2018
Love this harness, but Dexter is growing out of it soon :-(
This harness fits our Boston Terrier pup wonderfully and is the best fitting, most comfortable harness of the three he has had so far. There seems to be a gap between 12 and 14 girth for these harnesses to take him to full grown when he will likely fit your other models of quality and comfort dog harnesses. I add my plea to those above to extend this line up to 14 girth with one more size that would let him transition into the smallest sizes of your other models, in comfort, as he grows. Thanks for making great products and please let me know immediately, if you choose to expand this product line in that direction!
-

Mar 18 2018
Make larger size!
I love this haraness so much but my Miniature Pinscher Manchester terrier pup has almost out grown your largest lil pals harness. I would buy another one in a heartbeat if you had the next size up.
-

Jun 3 2018
Desperately need one size larger!
We luckily found your smallest harness (after a few failures) when our Sugar was a tiny puppy. Then she grew into the small size. Now shes full grown and just barely out of the small size. We cant find a decent harness anywhere. They never fit just right like the Lil Pals do. Usually the necks are too large and she can get her bottom jaw in and chew on the harness. PLEASE, for all of us who own small dogs, we need just one more size! You could even call it the Perfect Size because they are definitely the perfect harnesses!!! Thank you!
-

Jul 14 2018
LOVE THIS HARNESS
I agree with the other reviewers....please make this in the next size. I too am so disappointed. My little 7 lb chihuahua is outgrowing hers, so I went on line to buy the next size, only to find out that they don't make it any bigger. This is the best harness, & only one I could find that fit right. Lola looks adorable in it too. Please make a medium.
-

Jul 29 2018
Make more! And bigger than a small too!
Love it! Fits my toy dog!
-

Jul 30 2018
Cory & Chad
The small is perfect for my kittens. The velcro closing makes it easy to put on these friskie little critters.
-

Sep 7 2018
Excellent
I bought these for our two Havapoos. But now I need a medium and you don't make them. Please make larger sizes.
-

Dec 14 2018
Need larger size
This is the most amazing harness. I also need one size up from the small.
-

May 1 2019
XS harness
The absolutely BEST lil harness ever!! Our 4lb Lahsapoo is ready for a small harness and cant wait to get the money together to purchase Stoogie his new one. Thanks again!
-

May 28 2019
LOVE IT!
I LOVE this harness! It fits my Pomeranian perfectly and is super easy to get on and off. Im with the rest of the reviewers - please make it one more size up (Medium) - you would sell a ton of them!!
-

Dec 1 2019
Perfect for toy/teacup puppy!
It took me six harnesses to find this amazing product. She wiggles out of every one and with this... she didnt even try. Perfect fit for my 2 pound Maltichi! She now has all the toys from the Lil pal line and loves them. This harness was perfectly Small enough for her and the adjustable Velcro makes it easier to use as she grows. I understand other reviews asking for a medium size. The other harnesses on the market are no competition to your product. Thank you!
-

Jan 5 2020
Perfect for my pup
I have a miniature dachshund, and this harness is great for him! It fits, and its easy to hook his leash or chain to the loop. He is comfortable, and I love the colors.