Safe Cat Fashion Adjustable Breakaway Collar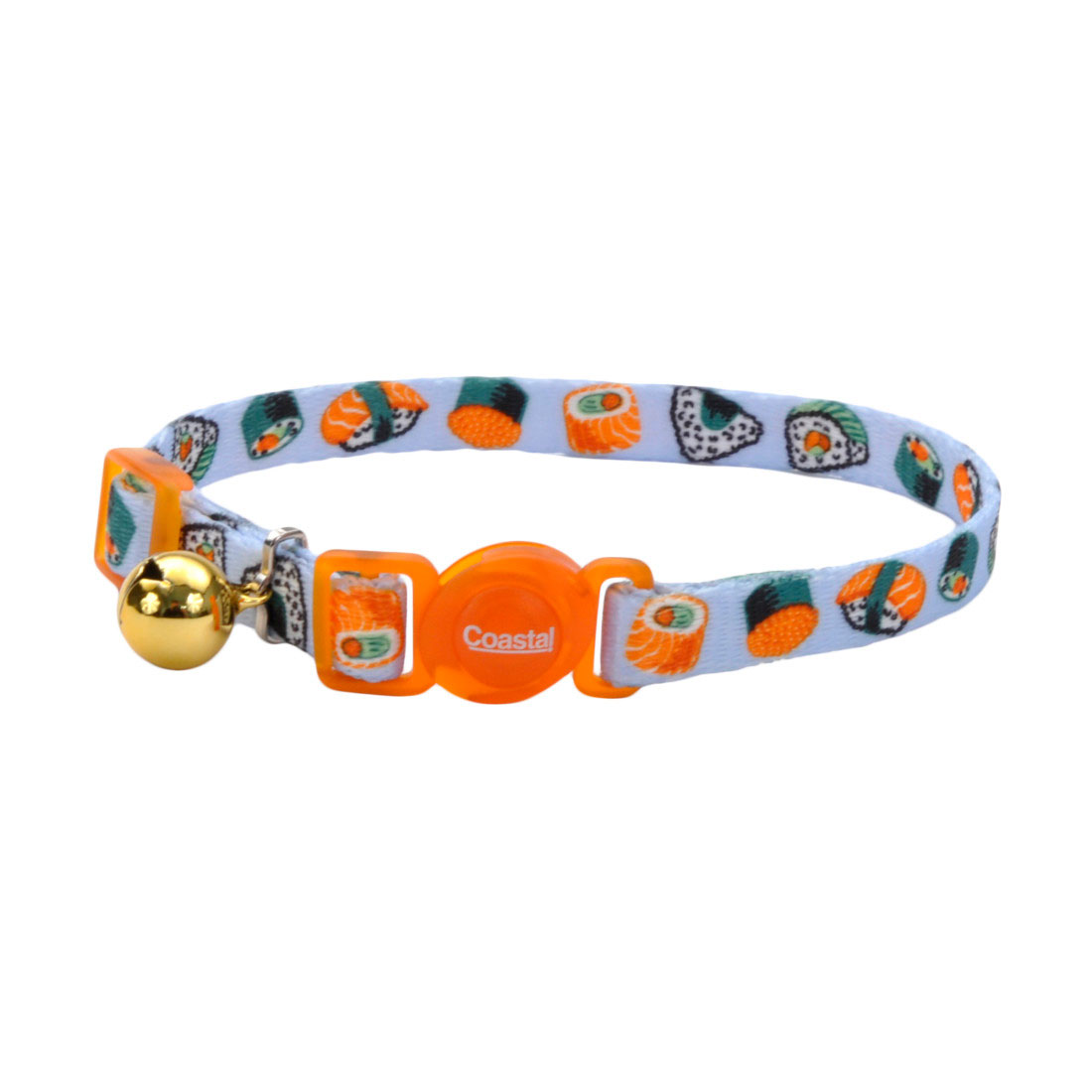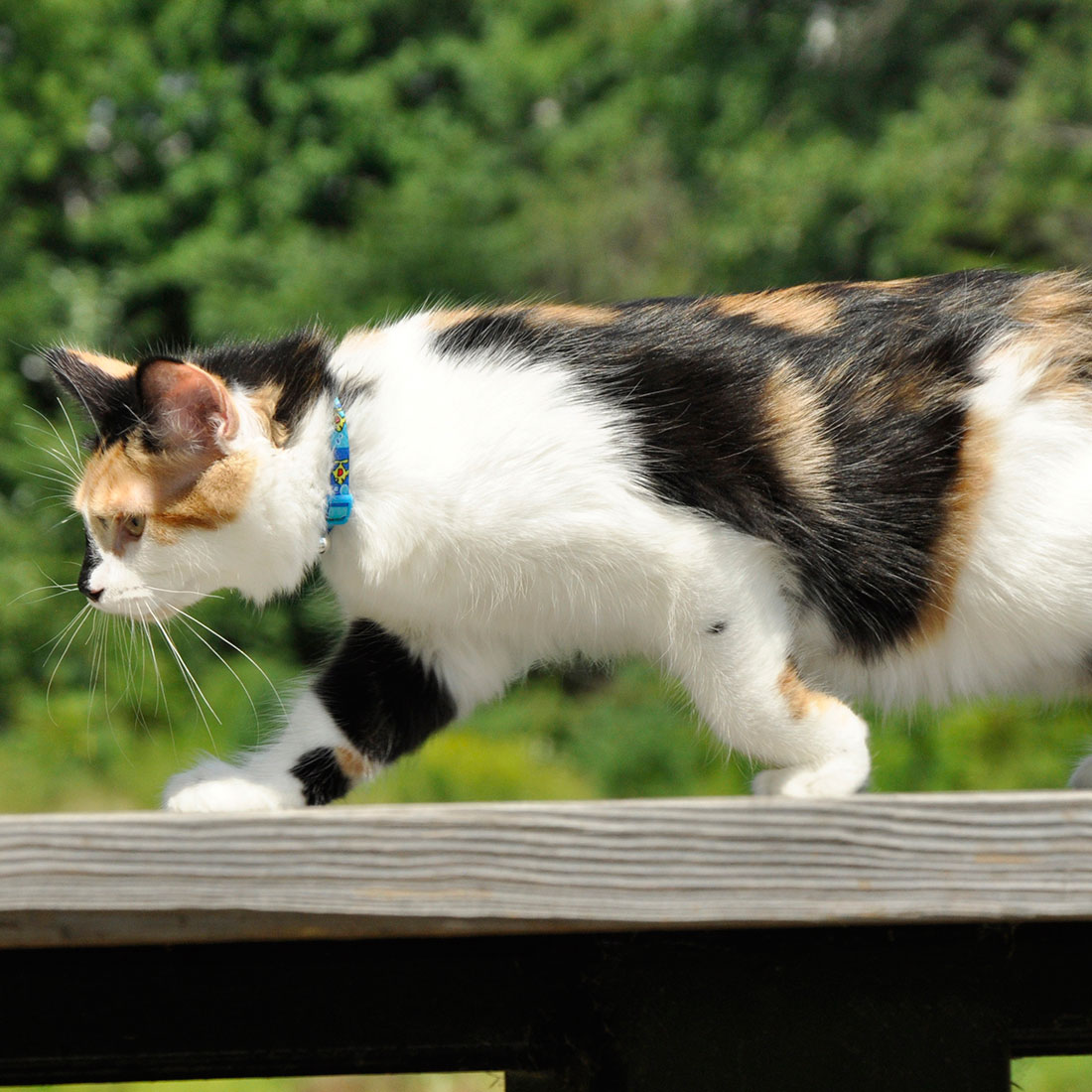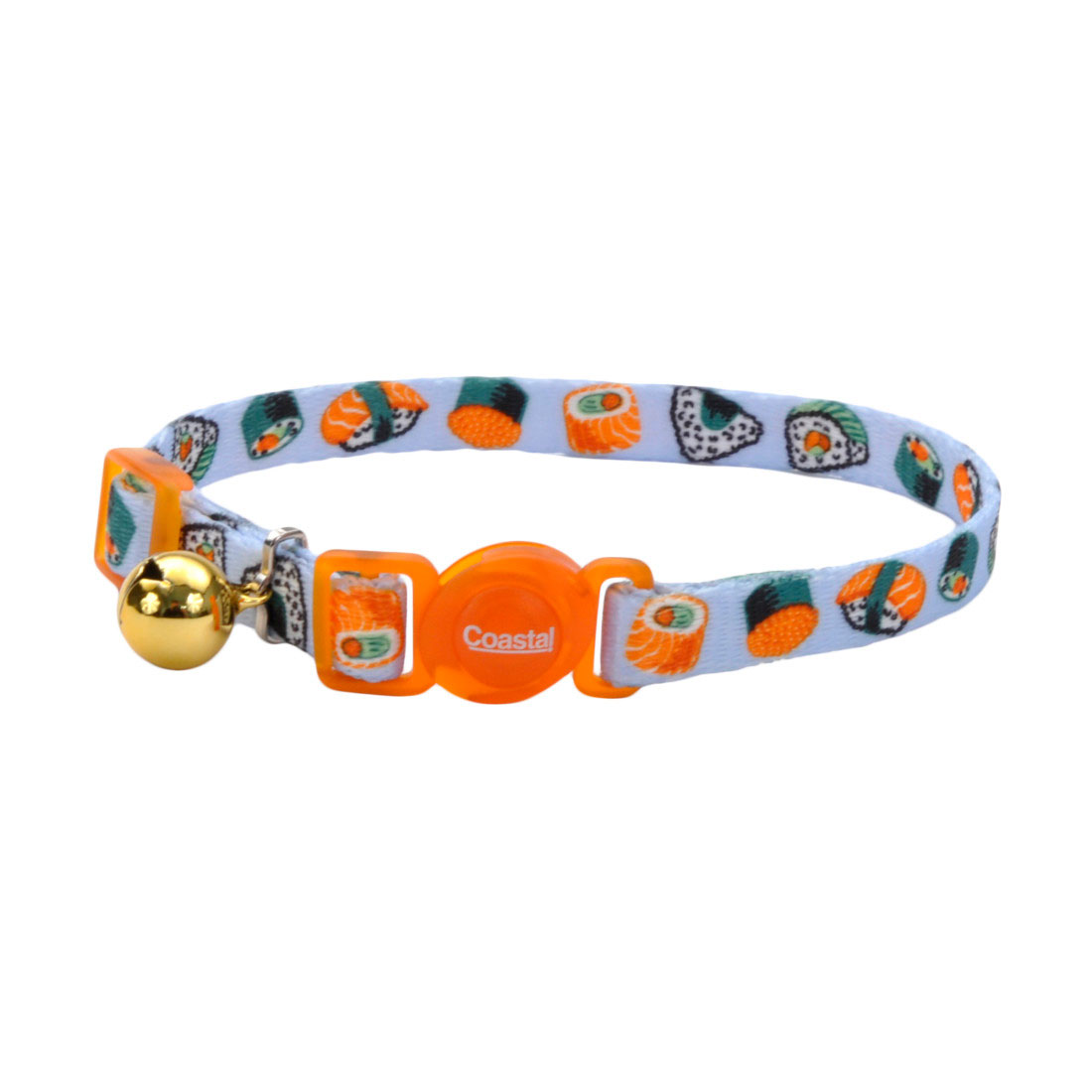 Description
Give your cat some flare with the Safe Cat® Fashion Adjustable Breakaway Collar. Featuring unique, colorful designs, this collar is perfect for cats with personality. The collar features a color-coordinating bell for a touch of sparkle. Your cat will love the soft, lightweight material. Plus, the adjustable sizing from 8-12" offers the perfect fit. The breakaway buckle keeps your cat safe by quickly releasing if your cat gets caught, allowing him or her to slip free and stay safe. Explore our range of styles!
Stylish design with color-coordinated bell.
Maximum safety with pivoting breakaway buckle.
Adjustable sizing from 8-12" for the perfect fit.
Soft, lightweight material for superior comfort.
Features
Breakaway Buckle. Adjustable.
Applications
Ideal for fashionable cats and everyday use. Not to be used with a leash or tie-out.
Write a Review
Customer Reviews
-

Oct 3 2015
Cat breakfree. Collar
The best! Attractive durable lightweight narrow works easily to free
-

Dec 5 2016
Does the job!
I have used these for years with my foster kittens. They have worked great, and even last a while with kittens chewing on them (They love to play with each other's collars). They have come off if the kittens tug hard enough, so I can imagine a grown cat will easily get them off if they get stuck somewhere.
-

Jun 28 2017
My favorite collars!
These are my all-time favorite cat collars.
-

Jun 9 2019
Doesnt breakaway
We needed to take off our cats collar to put on his new rabies tag. Not only does it not breakaway, no amount of tugging would snap it off, even when my husband tried. Were going to have to cut it off, because we feel it is a safety hazard.