Li'l Pals Adjustable Patterned Dog Harness

UPC: Loading…
Item Number: Loading…
Perfectly sized for small dogs and puppies.
Designed specifically for dogs that try to back out of harnesses.
Secure, comfortable fit that adjusts from 6-10".
Fun, vibrant patterns to complement your small dog's playful personality.
Metal D-ring provides gentle guidance and prevents uncomfortable pulling.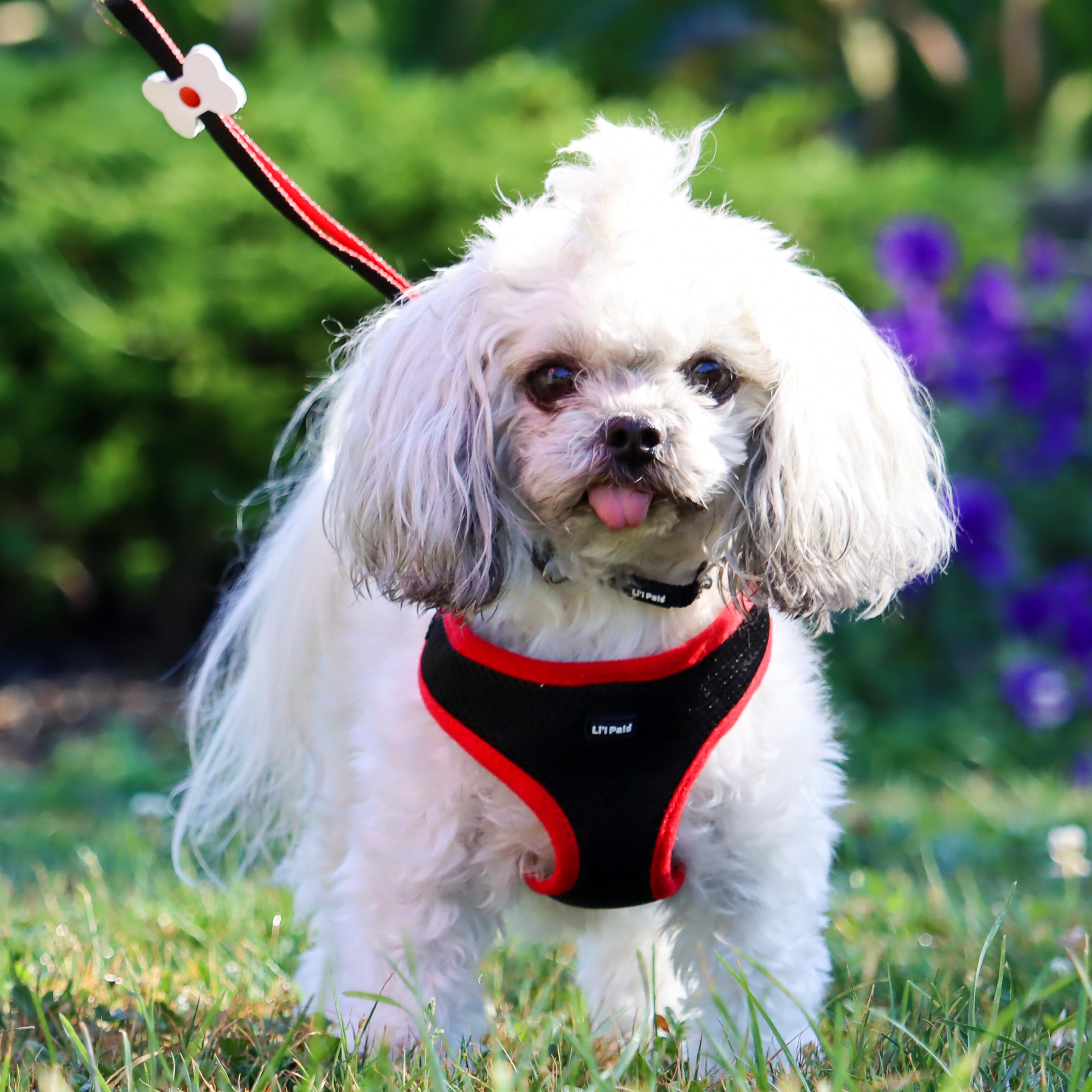 You Love Your Li'l Pal
Small but mighty, they may be a miniature breed, a kitten, or a puppy from a small to medium breed – either way there is big love coming from these little guys. They often have personalities that compensate for their stature. It's hard to tell who's the hero and who's the side kick in your relationship, so to celebrate the little guys, we've given them their own brand of products.
Description
Treat your petite pup to a comfortable and fashionable walking experience with the Li'l Pals® Adjustable Patterned Dog Harness. Tailored specifically for small dogs and puppies, this harness offers a secure, snug fit that adjusts from 6-10 inches, accommodating your growing pup's needs. Perfect for those dogs who tend to wiggle out of their harnesses, this harness is designed for ease of use. It allows for fast and straightforward dressing, so you can hit the road with minimal fuss. The metal D-ring ensures a comfortable walking experience by gently guiding your dog and preventing any uncomfortable pulling. Let your small dog's playful personality shine with a wide selection of fun and vibrant patterns to choose from. But remember, when using any harness, never leave your dog unsupervised. While our harnesses are strong, they should only be used during walks and promptly taken off afterward to ensure your pet's safety.
Features
Vibrant Patterns. Perfect for Small Dogs and Puppies.
Applications
Ideal for everyday use by small dogs and puppies.
More from Li'l Pals - for Dogs
---