Li'l Pals Suede Jeweled Dog Leash

UPC: Loading…
Item Number: Loading…
Perfectly sized for small dogs and puppies with extra narrow width.
Bow with a jeweled heart made of Swarovski crystals provides elegant sparkle.
Luxurious style and comfortable gripping with soft suede material.
Classic black and pretty pink color options.
Pairs with Li'l Pals® Suede Jeweled Dog Collar for a complete look.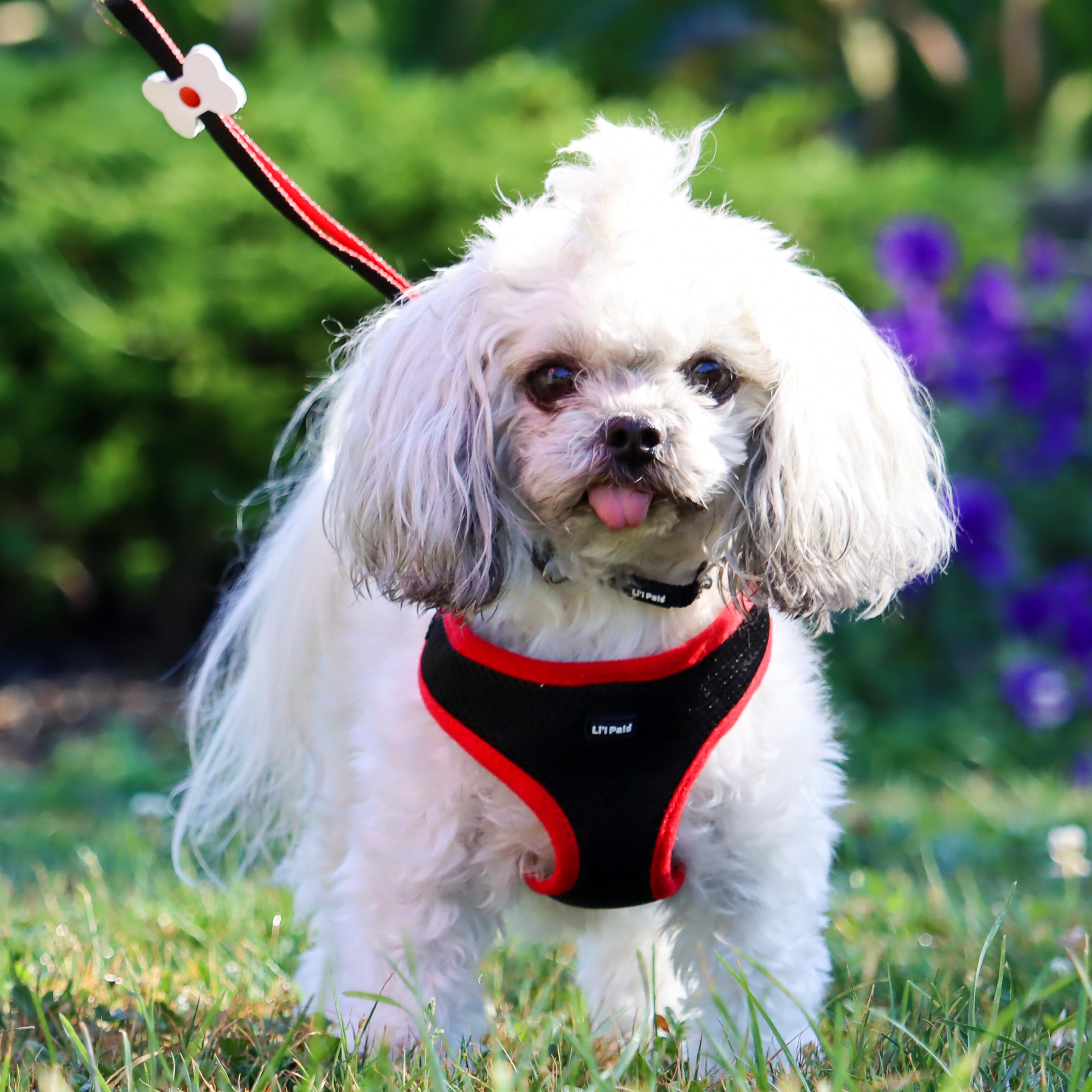 You Love Your Li'l Pal
Small but mighty, they may be a miniature breed, a kitten, or a puppy from a small to medium breed – either way there is big love coming from these little guys. They often have personalities that compensate for their stature. It's hard to tell who's the hero and who's the side kick in your relationship, so to celebrate the little guys, we've given them their own brand of products.
Description
Walk your tiny pooch with a touch of elegance using the Li'l Pals® Suede Jeweled Dog Leash! This classy dog leash features a bow with a jeweled heart made from Swarovski crystals for eye-catching style. Its suede material offers a luxurious look and soft grip while walking. The leash's extra narrow width provides a proportional size that pairs perfectly with your small dog's petite physique. Choose a classic black or pretty pink leash and pair with a matching Li'l Pals Suede Jeweled Dog Collar to complete the look!
Features
Perfect for Small Dogs and Puppies. Bling.
Applications
Ideal for everyday use by small dogs and puppies.
More from Li'l Pals - for Dogs
---