Snag-Proof Safety Cat Collar
UPC: Loading…
Item Number: Loading…
Adjusts for a secure, comfortable fit.
Improved safety with snag-proof design.
Soft material for added comfort.
Classic colors to complement any style.
Unique webbed design with "lock-weave" holes.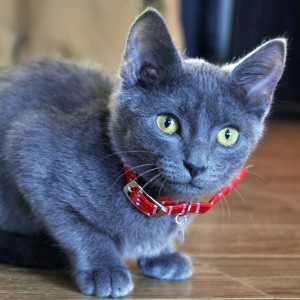 You're a Traditionalist
There are no bounds on the size shape or age of a traditional pet, they are just excited to love you back. As a traditionalist dog owner, you bring pets into your life for all the classic reasons, to teach kids responsibility, to provide companionship or to just add another slightly furrier member of the family. You don't need a lot of bells, whistles or frills to show how much you love your dog, just high quality basics..
Description
Experience the ultimate combination of safety, style, and comfort with the Snag-Proof Safety Cat Collar. This innovative collar boasts specialized "lock-weave" perforations, affording you the flexibility to customize the length for a snug and pleasant fit on your feline friend. Its distinctive interlaced pattern serves to avert snags, significantly enhancing overall safety. Furthermore, the collar's material has been thoughtfully selected to deliver a plush, opulent texture that your cat will adore. With an array of timeless colors at your disposal, you can effortlessly harmonize the collar with your cat's individual flair. You can not go wrong with the collar that combines safety, style, and comfort.
Features
Snag-Proof. Adjustable.
Applications
Designed for cat safety.