Ribbon Weave Collar
UPC: Loading…
Item Number: Loading…
Lined with soft, neoprene for maximum comfort.
Vibrant, patterned jacquard ribbon overlay adds a fun flare to an everyday look.
Features a loop designed for attaching dog charms, tags, pendants, or accessories.
Corresponding leashes and harnesses are available to complete the look.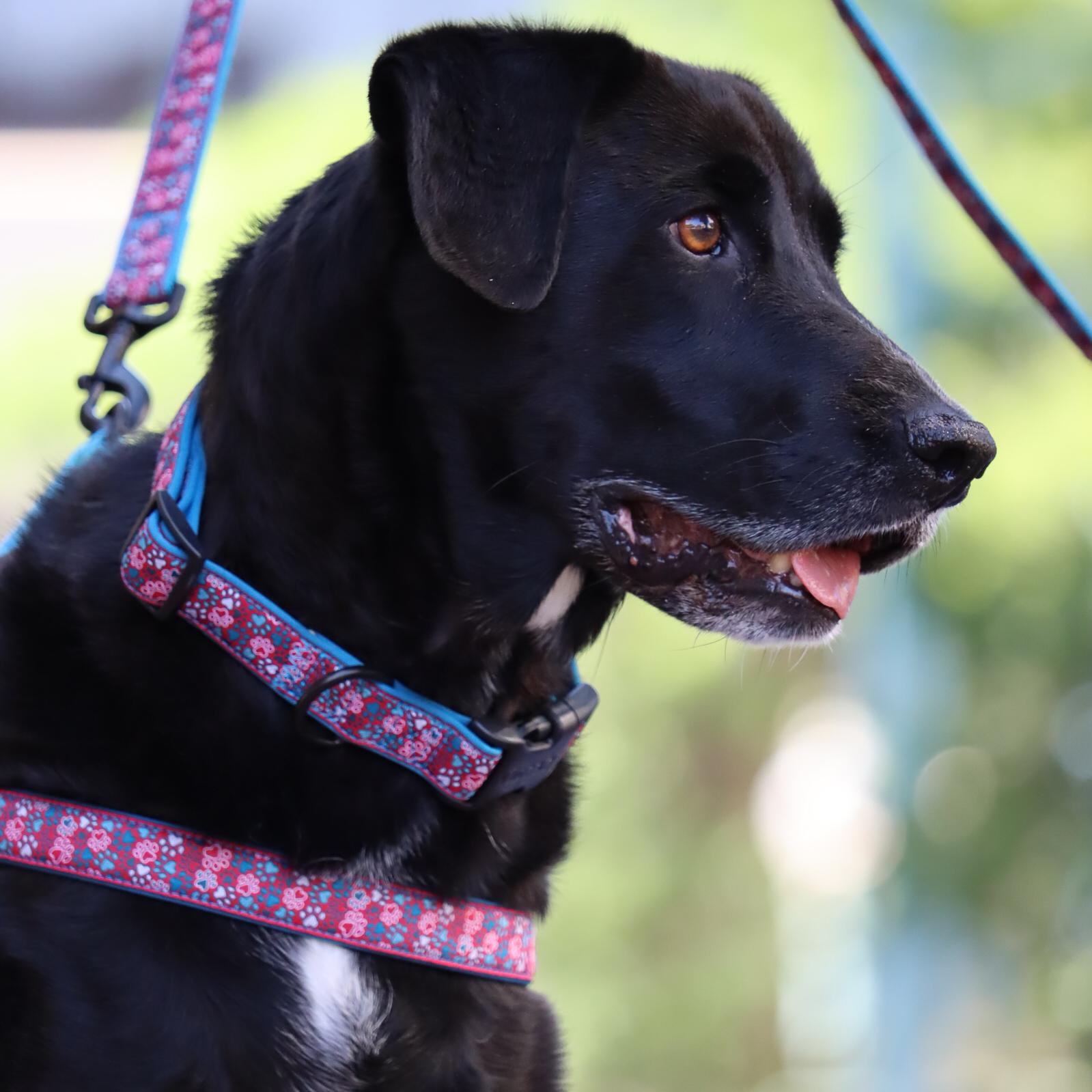 You're a Trendsetter
When shopping for yourself, you don't wait to see what's popular, you show others what's next on the fashion front. Why would shopping for your pet be any different? Coastal Pet offers fun patterns and on-trend embellishments so that you both look fashion forward.
Description
While appearances may catch the eye, it's the inner features that truly matter, and that's precisely what sets the Ribbon Weave Collars apart. These collars are not only visually appealing with their vibrant, patterned jacquard ribbon overlay, but they also prioritize your pet's comfort. The collars are thoughtfully lined with soft neoprene, ensuring maximum comfort for your furry friend during all their adventures. Embrace the fun and style of these collars, which effortlessly add a playful flair to your pet's everyday look. But the excellence doesn't stop there; you can complete the ensemble with the matching Ribbon Weave Leash and Harness, creating a cohesive and fashionable set.
Features
Plush Neoprene. Adjustable. Vibrant Patterns.
Applications
Ideal for everyday use.