Bergan Voyager Comfort Carrier
UPC: Loading…
Item Number: Loading…
Pet Connect® easy access to comfort your pet on the go
Washable fleece travel bed and light tan interior for a cool cushioned ride
Seat-Belt Loop™ secures the carrier in the car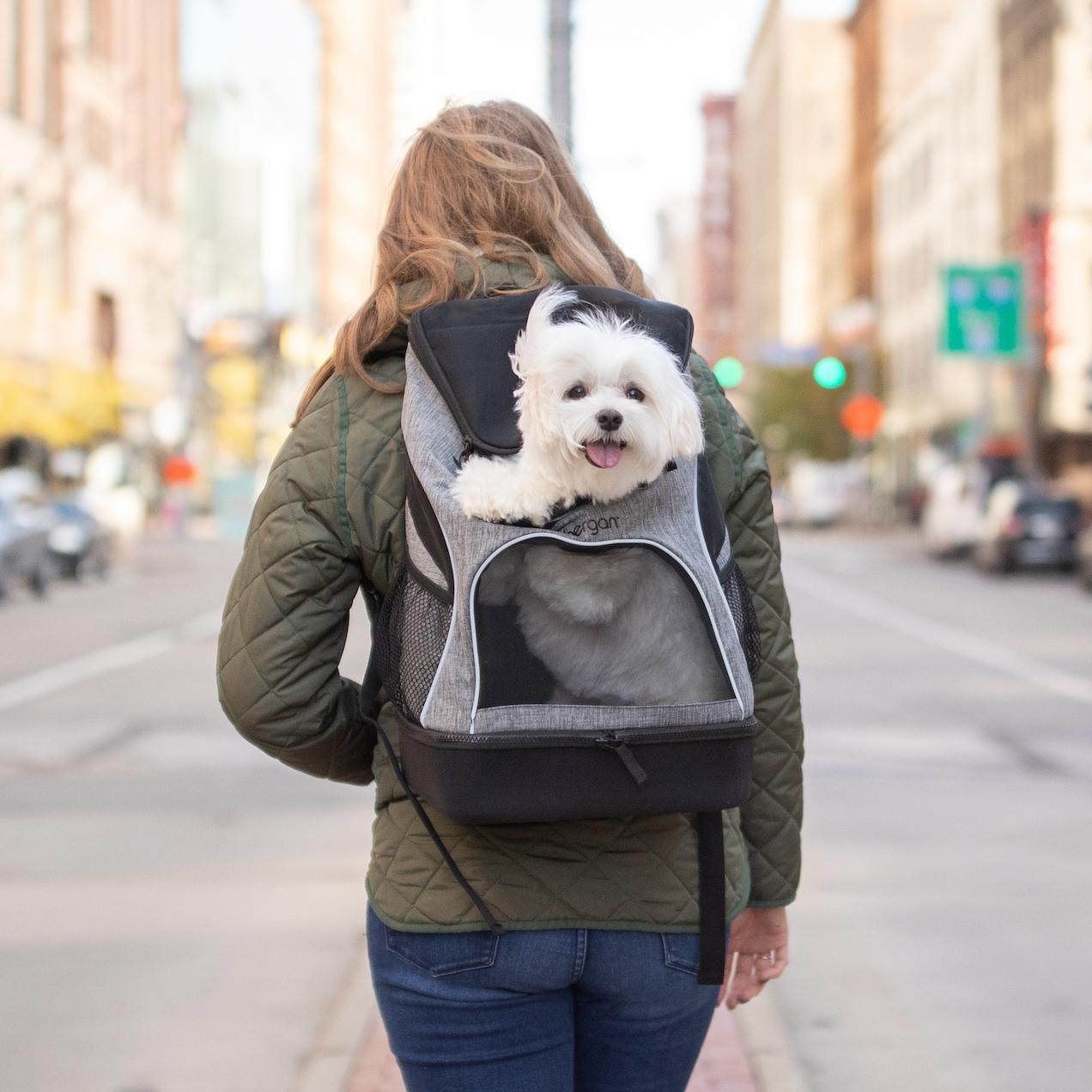 You're a Traveler
You don't believe having a pet should limit your exploration of the world or that bringing your pet should ruin your car. Similar to an adventurer, you want to go out and explore, but rather than the great outdoors, you might prefer more urban and suburban environments. Airline compatible carriers, crash tested harnesses and vehicle liners are on your must have list.
Description
Traveling with your pet has never been easier than with the Voyager Comfort Carrier. This carrier is designed with your pet's comfort and your convenience in mind, making it the ideal choice for on-the-go adventures. The intuitive design and active styling ensure that it's easy to use and perfect for travel. It's even airline compatible, so you can take your furry friend with you on your journeys. The carrier features superior ventilation to keep your pet comfortable and safe during the trip, and it provides easy access for you to comfort your pet while on the go. The carrier comes with a washable fleece bed for added comfort and a seat belt loop for safety during car rides. It's available in two sizes, with dimensions of 17"L x 8"W x 11.5"H for the small size and 19"L x 10"W x 13"H for the large size. Additional features include a top-loading option (available in the large size), a poo bag holder/dispenser, and redefined pockets for storing toys, water, and treats. Whether you're taking a short trip to the store or embarking on an extended cross-country adventure, the Voyager Comfort Carrier is the perfect travel companion for both you and your pet.
Applications
Helps your pet travel in comfort.