Circle T Latigo Leather Round Dog Collar
UPC: Loading…
Item Number: Loading…
Handcrafted with durable, quality leather.
Rounded design prevents rubbing and irritation for comfortable wear.
Maintains rich coloring and natural beauty over time.
Becomes more supple and comfortable with use.
Perfect for dogs with long hair or sensitive skin.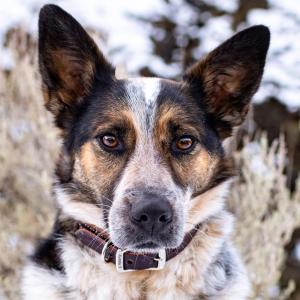 You're a Naturalist
The naturalist is all about a clean lifestyle. You look for simple or organic food, prefer farm to table restaurants over chains, try to keep a clear mind and your life as simple and as close to nature as possible. That includes the care of your pet. Soy and leather products from Coastal Pet are a natural approach to collars, leashes and harnesses.
Description
Give your dog a classic, comfortable collar with the Circle T® Latigo Leather Round Dog Collar! The rounded design of this collar provides a gentle fit for dogs with long hair or sensitive skin. The soft, handcrafted leather material provides a comfortable feel that prevents rubbing and irritation. Over time, the leather becomes even more supple and comfortable. Plus, its strong and extremely durable leather maintains the rich natural coloring and beauty even through rough wear. You'll love the timeless, natural look of this collar and your dog will love the way it feels!
Features
Great for Long Hair.
Applications
Ideal dog collar for preventing rubbing and irritation.