Maslow Standard Stainless Steel Dog Bowl
UPC: Loading…
Item Number: Loading…
Wide opening and wide base make this the perfect food or water bowl
Bowls are dishwasher safe
Available in multiple sizes to accommodate any pet
Offers durability and a variety of designs
Rust free, odor-resistant and non-chewable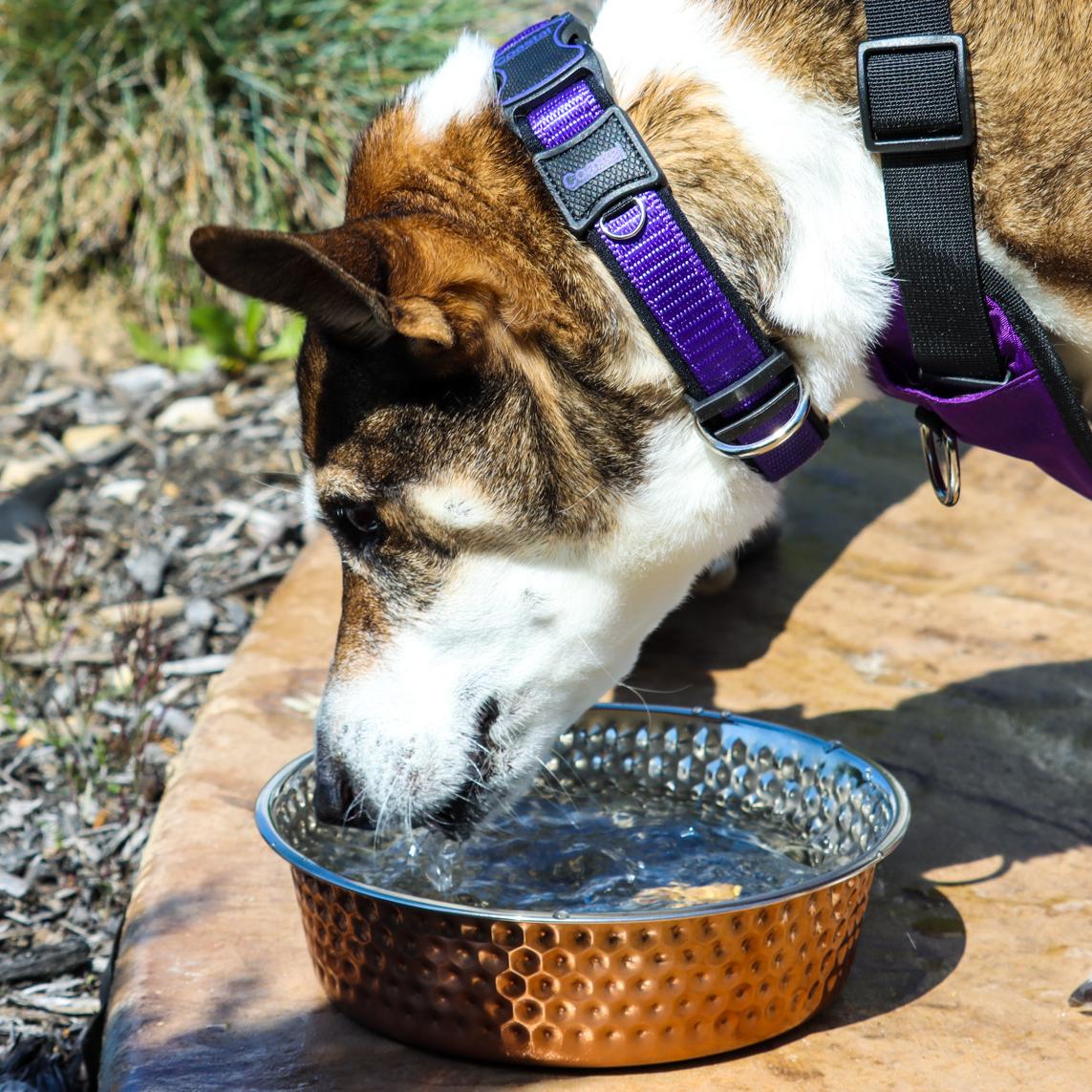 You want Complete Care
Caring for your dog is about the basic essentials of feeding and grooming, but it's also about tackling issues as they arise. Coastal Pet offers an array of solutions for walking, training and safety concerns that help you maintain a happy, healthy relationship with your dog.
Description
The Maslow Stainless Steel Standard Bowl is the epitome of excellence when it comes to feeding and watering your beloved pets. These bowls are meticulously designed to offer a seamless and convenient dining experience for your furry friends. Crafted from high-quality stainless steel, they provide a durable and hygienic option that ensures the well-being of your pets. The Maslow Stainless Steel Standard Bowl comes in a variety of sizes and designs, catering to the diverse needs of pets of all shapes and sizes. Whether you have a tiny feline companion or a large canine friend, there is a perfect size available to accommodate their appetite. The true capacity of each bowl size is accurately reflected, allowing you to select the ideal bowl to suit your pet's needs. Cleaning the Maslow Stainless Steel Standard Bowl is a breeze, as it is dishwasher safe. This feature ensures effortless maintenance and allows for thorough cleaning to maintain optimal hygiene for your pets. Simply place the bowl in the dishwasher, and it will come out spotless and ready for the next feeding or watering session. Elevate your pet's dining experience with the Maslow Stainless Steel Standard Bowl, a testament to quality and functionality. Choose the perfect size and design, knowing that you are providing a safe and clean feeding and watering solution for your beloved pets. Simplify mealtime and nurture your pet's well-being with the Maslow Stainless Steel Standard Bowl.
Applications
Used for feeding and watering.