Inspire Adjustable Fashion Dog Collar
UPC: Loading…
Item Number: Loading…
Fully-adjustable for a secure fit.
Separate ID loop keeps dog tags attached away from leashes.
Curved D-ring for easy leash attachment.
Vibrant and stylish patterns modernize your dog's gear.
Patterns match Inspire Fashion Leashes and coordinate with Inspire Harnesses for a complete look.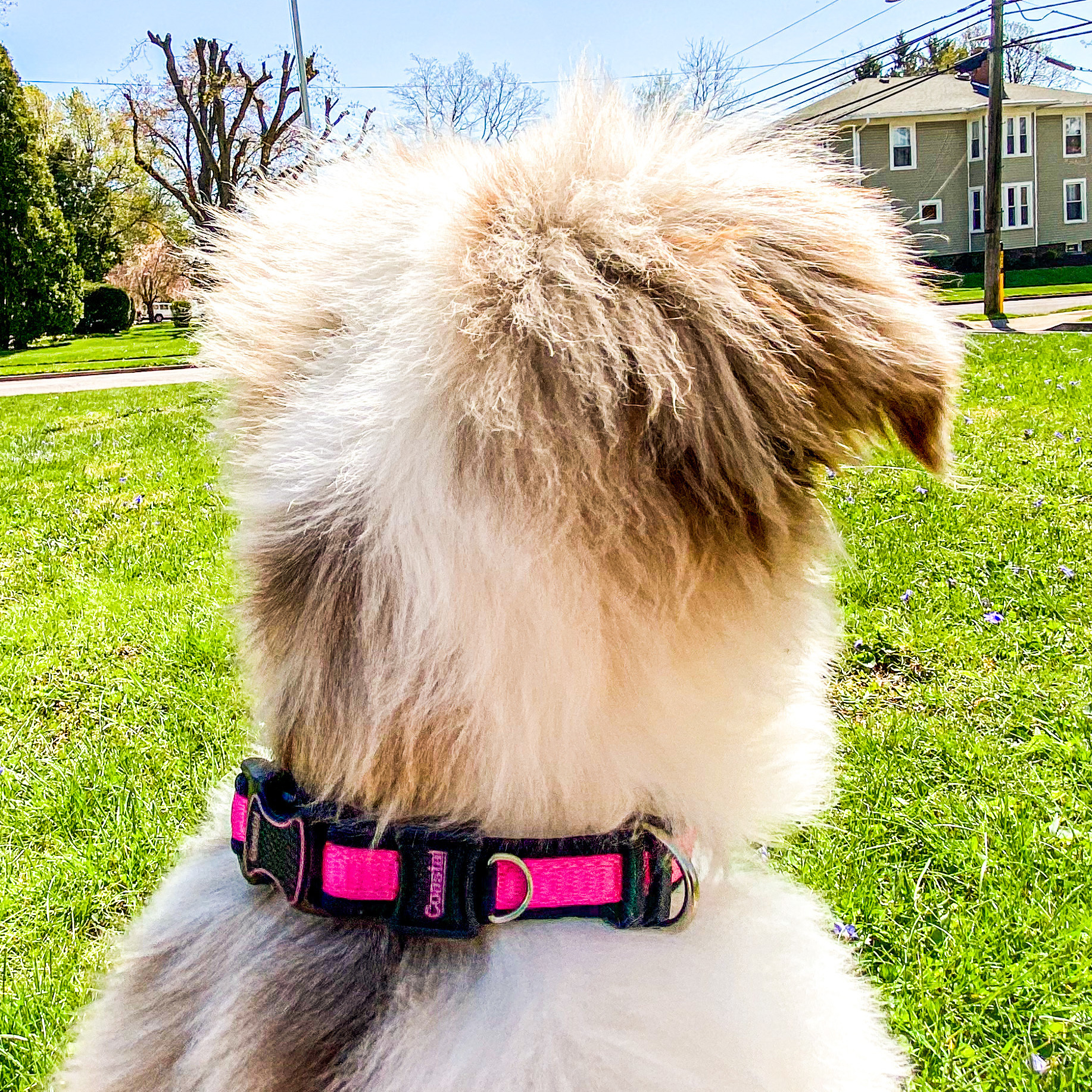 You're a Traditionalist
There are no bounds on the size shape or age of a traditional pet, they are just excited to love you back. As a traditionalist dog owner, you bring pets into your life for all the classic reasons, to teach kids responsibility, to provide companionship or to just add another slightly furrier member of the family. You don't need a lot of bells, whistles or frills to show how much you love your dog, just high quality basics.
Description
Elevate your dog's style with the Inspire Fashion Adjustable Collar, blending a vibrant and contemporary aesthetic with exceptional functionality. Boasting a fully-adjustable design, this collar guarantees both security and comfort, ensuring a snug fit that's tailored to your furry friend's dimensions. The inclusion of a separate ID loop adds a layer of practicality, allowing for the safe and convenient attachment of dog tags. The curved D-ring further enhances usability, making leash attachment a breeze, accomplished with a simple snap. For a cohesive and stylish ensemble, consider pairing the Inspire Fashion Adjustable Collar with an Inspire Fashion Dog Leash during your next leisurely walk. Embrace the perfect harmony of fashion and function, accentuating your dog's individuality and comfort with this thoughtfully designed collar.