K9 Explorer Brights Reflective Adjustable Dog Collar
UPC: Loading…
Item Number: Loading…
Keeps dog safe and easily visible with reflective material and buckle.
Bright earth-tone colors to complement your dog's outdoorsy lifestyle.
Moveable D-ring adds convenience.
Soft, padded material for comfort during exploration.
Designed to pair with K9 Explorer® Brights Reflective Harness and Leash.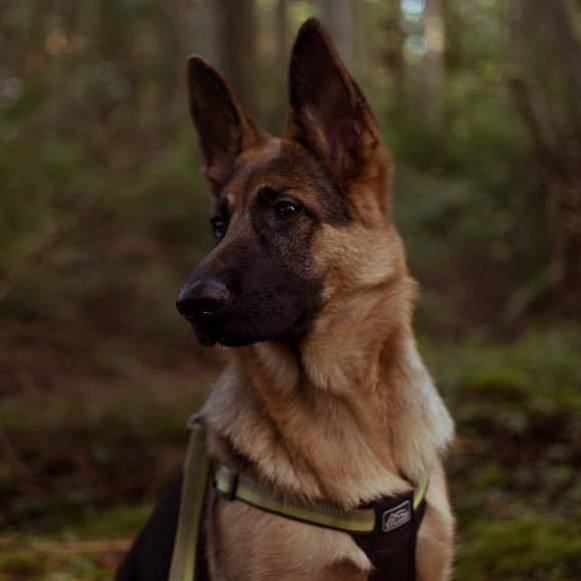 You're an Adventurer
Up for the trek and excited to be able to roam, your dog is energized by the exploration of new territory. They could be a large or small breed, but they aren't afraid to get their paws dirty. Reflective elements, waterproof materials and durable construction are important considerations to keep your pup in on the adventure. We have what you're looking for.
Description
Embark on outdoor adventures with confidence, thanks to the K9 Explorer® Brights Reflective Adjustable Dog Collar! This exceptional collar offers you peace of mind during your next outdoor excursion, ensuring your dog's safety with its reflective stitching that makes your furry friend easily visible, even in low-light conditions. The reflective material is skillfully woven into the collar's earth-tone colors, ensuring your pet stands out, and it's also featured on the collar's buckle for added visibility. For added convenience, the collar features a moveable D-ring, allowing you to effortlessly attach your matching K9 Explorer Brights Reflective Leash, ensuring that your gear is as functional as it is stylish. Choose from the range of earth-inspired colors that best resonate with your dog's active, outdoorsy lifestyle, and set out on your adventures knowing that your pet is both safe and stylish with the K9 Explorer® Brights Reflective Adjustable Dog Collar.
Features
Adjustable. Reflective. Bright Colors.
Applications
Ideal for everyday use. Reflective for added safety.