Li'l Pals Dog Leash with E-Z Snap

UPC: Loading…
Item Number: Loading…
Easily attaches to collars and harnesses with patented, one-handed E-Z Snap.
Extra narrow width designed specifically for small dogs and puppies.
Durable nylon prevents fraying for long-lasting use.
Bright colors complement your small dog's energetic personality.
Pairs with matching Li'l Pals® collars and harnesses for a complete look.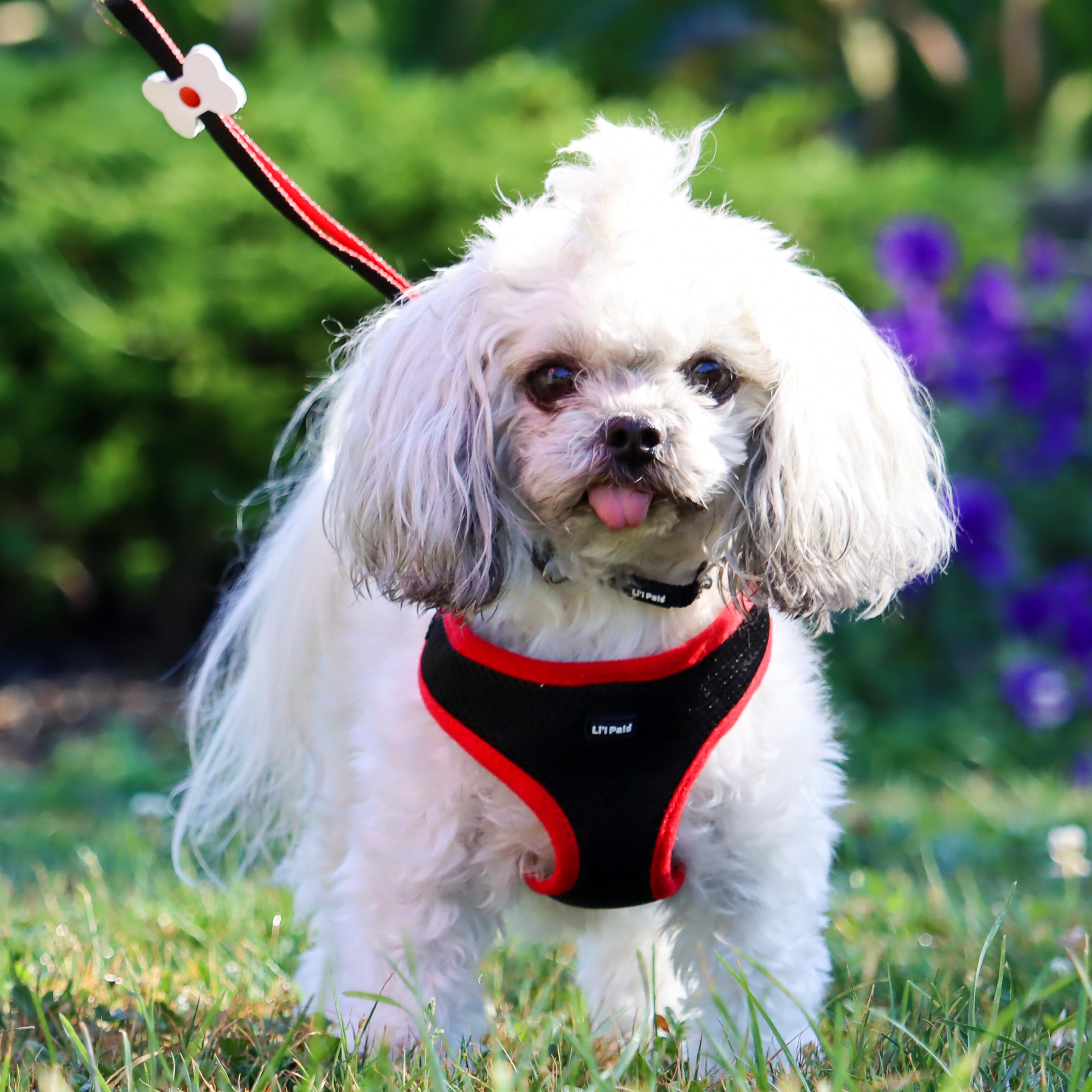 You Love Your Li'l Pal
Small but mighty, they may be a miniature breed, a kitten, or a puppy from a small to medium breed – either way there is big love coming from these little guys. They often have personalities that compensate for their stature. It's hard to tell who's the hero and who's the side kick in your relationship, so to celebrate the little guys, we've given them their own brand of products.
Description
Discover the ultimate hassle-free solution for your petite pup with the Li'l Pals® Dog Leash featuring the innovative E-Z Snap® technology! This patented, one-handed E-Z Snap makes securing the leash to your small dog's collar or harness a breeze. Designed with extra-narrow width, this leash is tailor-made for your tiny canine companion, whether it's a petite pooch or a playful puppy. Crafted from durable nylon material, it's engineered to withstand the test of time, ensuring that it won't fray easily, so you can count on long-lasting use. Enhance your dog's style with a vibrant leash in your favorite bright color, perfectly matching your little companion's spirited personality. The Li'l Pals® Dog Leash with E-Z Snap® offers both convenience and style, making your walks with your small dog more enjoyable and comfortable than ever before.
Features
Perfect for Small Dogs and Puppies. E-Z Snap®. Bright Colors.
Applications
Ideal for everyday use with small dogs and puppies.
More from Li'l Pals - for Dogs
---