Safari Double-Sided Flea Comb
Please Log In…
Pricing is available for Coastal Pet business accounts.
UPC: Loading…
Item Number: Loading…
Helps detect and remove fleas from deep in your dog's fur to prevent further infestation
Can also be used to find dry, flaky sin so you can apply treatment before further discomfort occurs
Shorter bristles make it best for short haired breeds
Use as part of your dog's grooming routine, especially during spring and summer flea season
Backed by Coastal Pet's Quality Guarantee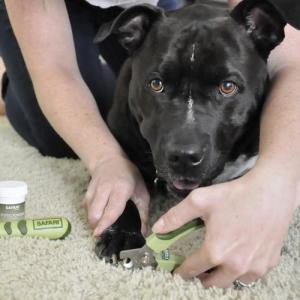 You want Complete Care
Caring for your dog is about the basic essentials of feeding and grooming, but it's also about tackling issues as they arise. Coastal Pet offers an array of solutions for walking, training and safety concerns that help you maintain a happy, healthy relationship with your dog.
Description
The best defense is a good offense. It's as true in sports as it is in flea prevention. Get ahead of fleas with the Safari® Double-Sided Flea Comb, which is specifically designed to pull out fleas from deep in your dog's coat. Simply brush through the coat and dip the comb into a cup of water with mild detergent between strokes.
Features
Great for Short Hair. Flea Removal.
Applications
Removes fleas and debris.