Bergan Auto Harness
UPC: Loading…
Item Number: Loading…
Proven durability and safety with crash-tested design.
Minimizes driving distractions.
Double loops on the back of harness allow for easy transition from car to walking.
Superior comfort with plush padded chest pad and soft nylon straps.
Added convenience with front connect D-ring.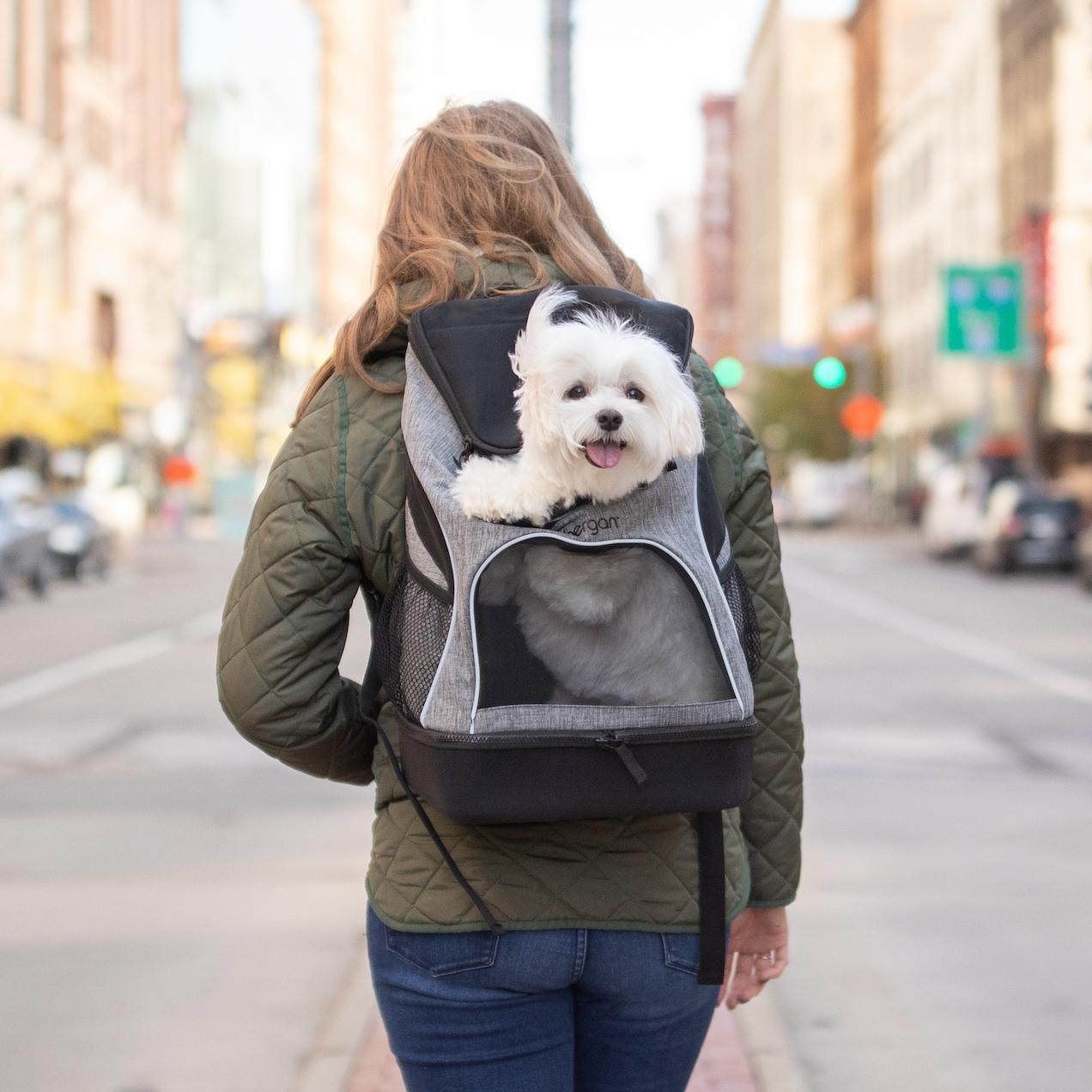 You're a Traveler
You don't believe having a pet should limit your exploration of the world or that bringing your pet should ruin your car. Similar to an adventurer, you want to go out and explore, but rather than the great outdoors, you might prefer more urban and suburban environments. Airline compatible carriers, crash tested harnesses and vehicle liners are on your must have list.
Description
Go from car to walking with your dog seamlessly with the Bergan® Auto Harness! This harness features two loops on its back that easily secure dogs in the car with a seatbelt, then transition for use with a leash while walking. A front D-ring connect is also available for added convenience. This auto harness provides superior safety while traveling with a crash-tested design. Using an auto harness during travel with your dog helps eliminate distractions for safe, enjoyable traveling. Its step-in-style design makes it easy to put on dogs, even dogs who attempt to back out of harnesses. Plus, your canine will love the comfort of the padded chest pad and soft nylon material. Use this auto harness on your next trip to keep your dog comfortable and safe! When using a harness, it is essential to never leave your dog unsupervised. Our harnesses may be strong but they are not indestructible and should only be used when going on walks before being promptly taken off afterwards.
Applications
Minimizes driving distractions. Doubles as walking harness.