Lazer Brite Reflective Open-Design Adjustable Collar
UPC: Loading…
Item Number: Loading…
3M® reflective material visible up to 600 feet
Adjustable to fit comfortably on a dog's neck
Detailed patterns over bright, bold colored material stand out day or night
Matching leashes available
Covered by Coastal's Satisfaction Guarantee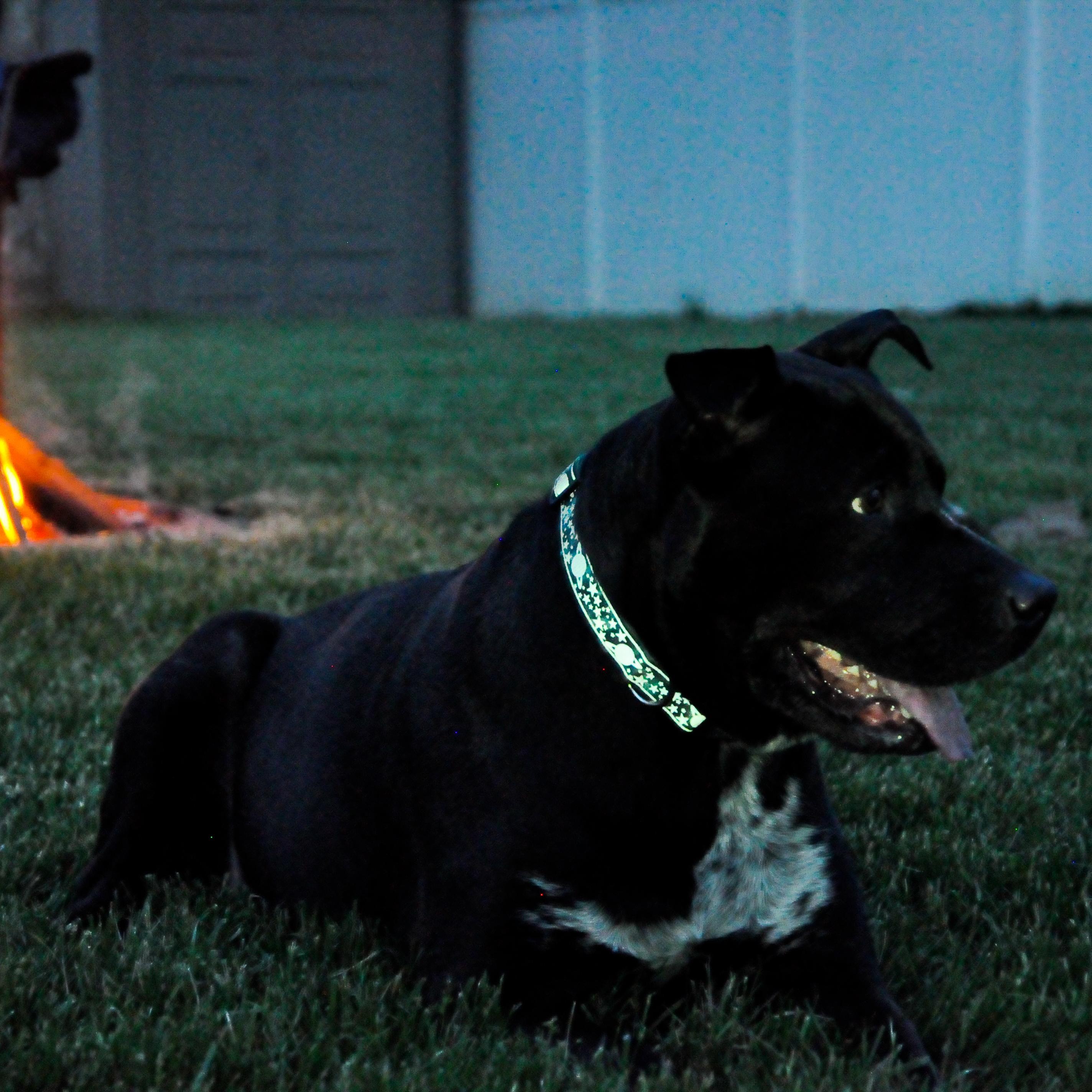 You're an Adventurer
Up for the trek and excited to be able to roam, your dog is energized by the exploration of new territory. They could be a large or small breed, but they aren't afraid to get their paws dirty. Reflective elements, waterproof materials and durable construction are important considerations to keep your pup in on the adventure. We have what you're looking for.
Description
Safety is paramount, and with Lazer Brite Open-Design Adjustable Dog Collars, your pet will always be visible and secure. Utilizing the trusted 3M reflective material employed by safety professionals, these collars ensure visibility to motorists from distances of up to 600 feet. Their remarkable reflective patterns, set over vibrant and eye-catching colors, guarantee visibility both day and night. With these adjustable collars, you can have peace of mind during all outdoor adventures, knowing your furry companion will be easily spotted by others. Prioritize your pet's safety with Lazer Brite, where functionality meets style, creating a winning combination for keeping your dog secure and seen in any situation.
Features
Reflective.
Applications
Ideal for everyday use.