Li'l Pals Dog Potty Training Bells

UPC: Loading…
Item Number: Loading…
Measures 27-inches in length, so most dogs can reach it from most doors.
The bells jingle to grab your attention and let you know that your dog is ready to go out.
Helps eliminate indoor accidents by giving your dog an easy way to tell you when he needs to go outside.
The colorful design helps keep the training bells visible for your pup.
Helps prevent barking, whining and helps keep your dog from scratching the door.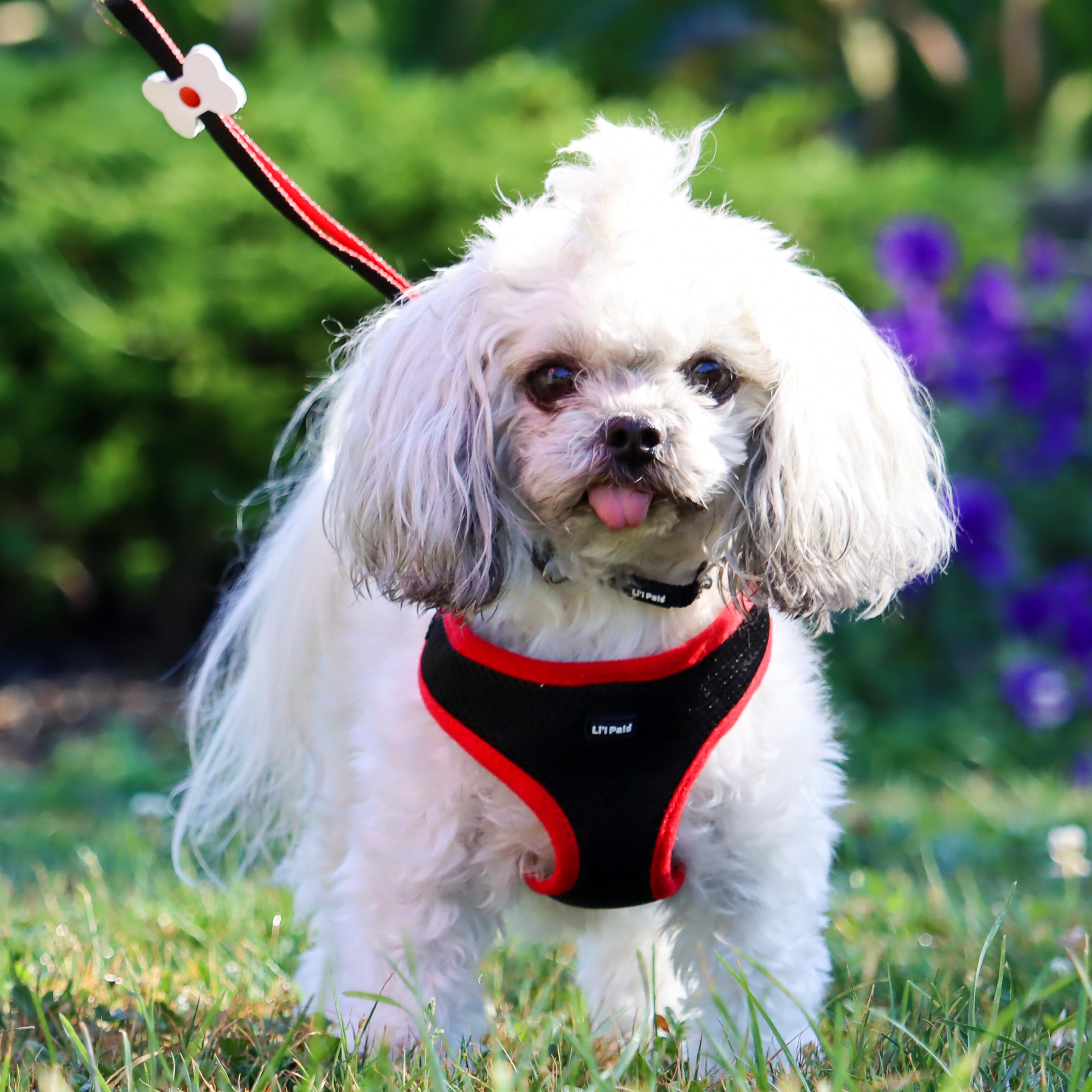 You Love Your Li'l Pal
Small but mighty, they may be a miniature breed, a kitten, or a puppy from a small to medium breed – either way there is big love coming from these little guys. They often have personalities that compensate for their stature. It's hard to tell who's the hero and who's the side kick in your relationship, so to celebrate the little guys, we've given them their own brand of products.
Description
Help train your pup with the Li'l Pals Dog Potty Training Bells. This colorful training device is designed to hang on a doorknob, so your dog can jingle the bells when he needs to go outside. Not only will this help avoid accidents inside your home, it can also help prevent your pup from barking, whining and scratching your door. To help your hound get the hang of things, simply jingle the bells when you're ready to take him outside to go to the bathroom, and reward him when he begins to use the bells on his own—this helps ensure his new habit sticks! You can teach him to use his nose, paw or even his tail. It may take a few tries, but once he gets accustomed to the bells, he'll let you know when it's time to go!
Applications
Training puppies and young dogs to potty outside
More from Li'l Pals - for Dogs
---