Li'l Pals Comfort Wrap Adjustable Dog Harness

UPC: Loading…
Item Number: Loading…
Perfect for small dogs and puppies.
Curved snap-lock buckle and simple design make the harness easy to put on and remove.
Durable nylon prevents fraying for long-lasting use.
Adjustable sizing for a secure, comfortable fit on dogs of all sizes.
Vibrant, fade-resistant color options.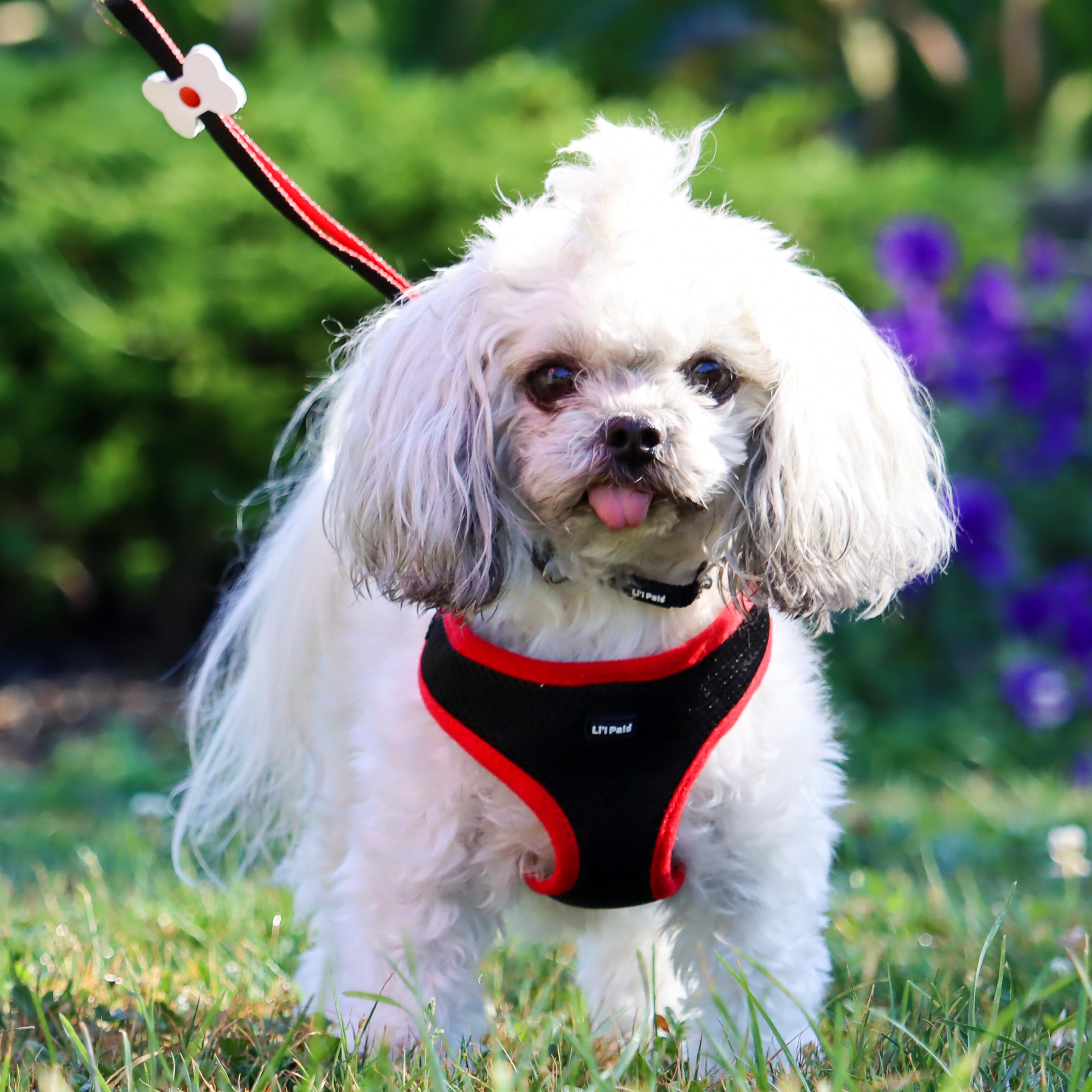 You Love Your Li'l Pal
Small but mighty, they may be a miniature breed, a kitten, or a puppy from a small to medium breed – either way there is big love coming from these little guys. They often have personalities that compensate for their stature. It's hard to tell who's the hero and who's the side kick in your relationship, so to celebrate the little guys, we've given them their own brand of products.
Description
Provide your small dog with both comfort and convenience using the Li'l Pals® Comfort Wrap® Adjustable Dog Harness. Crafted with small dogs and puppies in mind, this harness is designed for ease of use and maximum comfort. Its straightforward design and curved-snap-lock buckle ensure a quick and hassle-free dressing process, even for finicky pets. Thanks to the adjustable sizing, you can secure a comfortable and snug fit for your petite pup. The dual metal D-rings for leash attachment offer added strength and control, making every walk a breeze. Choose from a variety of bold and fade-resistant colors to match your tiny canine's style. Remember, when using any harness, never leave your dog unsupervised. Although our harnesses are sturdy, they should only be used during walks and removed promptly afterward to ensure your pet's safety.
Features
Perfect for Small Dogs and Puppies. Adjustable. Curved, snap-lock buckle. Bright Colors.
Applications
Ideal for everyday use with small dogs and puppies.
More from Li'l Pals - for Dogs
---