Li'l Pals Spiked Nylon Dog Collar

UPC: Loading…
Item Number: Loading…
Perfectly sized for small dogs and puppies.
Durable nylon prevents fraying for long-lasting use.
Mini-spikes create stylish, edgy look.
Rounded spikes ensure safety and comfort.
Reliable, easy-to-secure buckle.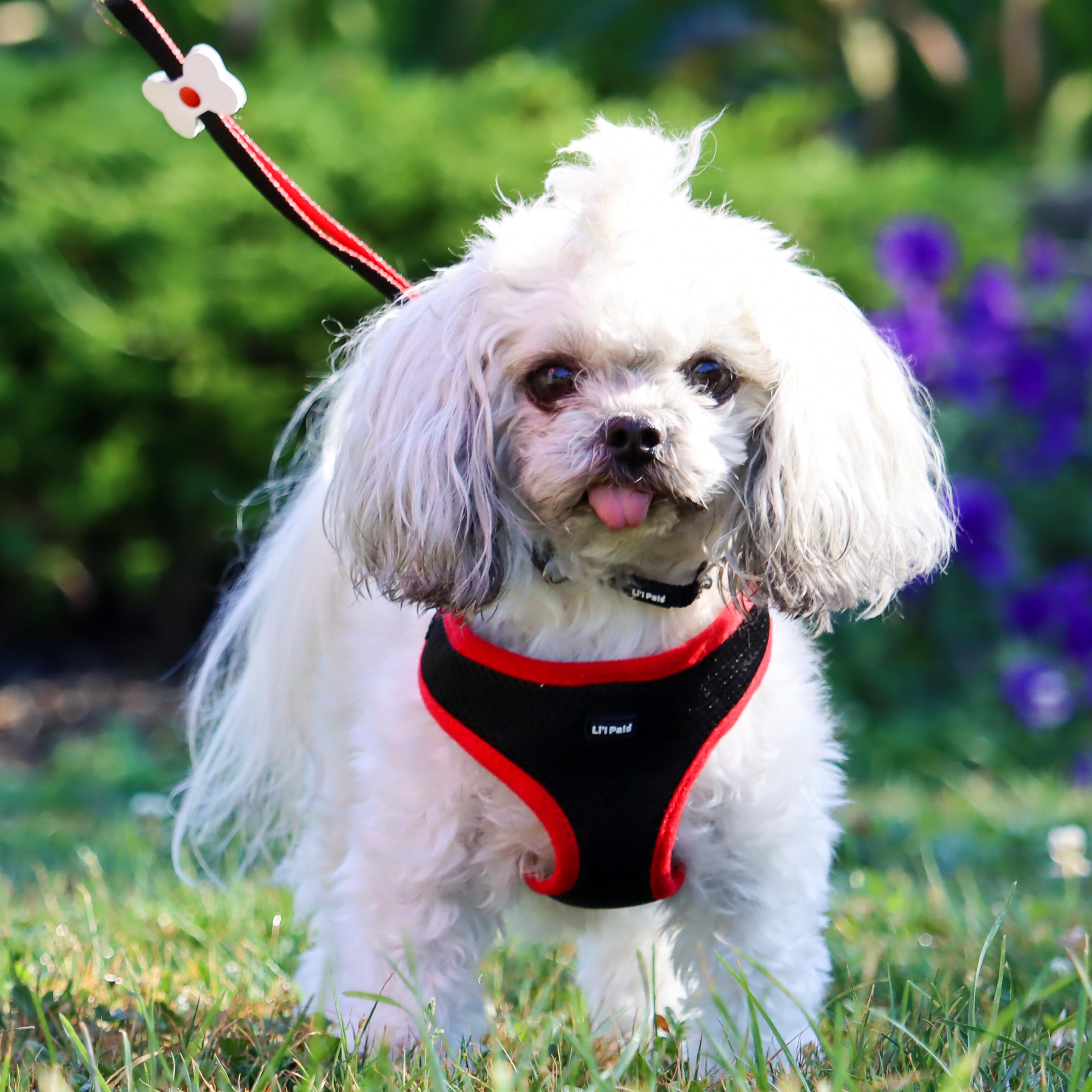 You Love Your Li'l Pal
Small but mighty, they may be a miniature breed, a kitten, or a puppy from a small to medium breed – either way there is big love coming from these little guys. They often have personalities that compensate for their stature. It's hard to tell who's the hero and who's the side kick in your relationship, so to celebrate the little guys, we've given them their own brand of products.
Description
Step onto the forefront of dog fashion with the Li'l Pals® Spiked Nylon Dog Collar! This collar is meticulously designed for small dogs and puppies, ensuring a secure and comfortable fit that complements their petite stature. Featuring silver mini-spikes, it exudes a tough and edgy aesthetic that's bound to turn heads. Safety is a top priority, as the spikes are thoughtfully rounded to prevent any harm or injury, ensuring that your little canine remains both safe and stylish. Constructed from durable nylon material that's specially processed to prevent fraying, this collar is built to withstand the test of time, providing your small dog with long-lasting style and functionality. Unleash your little dog's inner rock star and elevate their style with the Li'l Pals® Spiked Nylon Dog Collar.
Features
Perfect for Small Dogs and Puppies.
Applications
Ideal for everyday use by small dogs and puppies.
More from Li'l Pals - for Dogs
---