Li'l Pals Jeweled Nylon Dog Collar

UPC: Loading…
Item Number: Loading…
Perfectly sized for small dogs and puppies.
Added sparkle with jeweled accents.
Vibrant colors to fit your dog's unique style.
Durable nylon material prevents fraying.
Provides a secure, comfortable fit.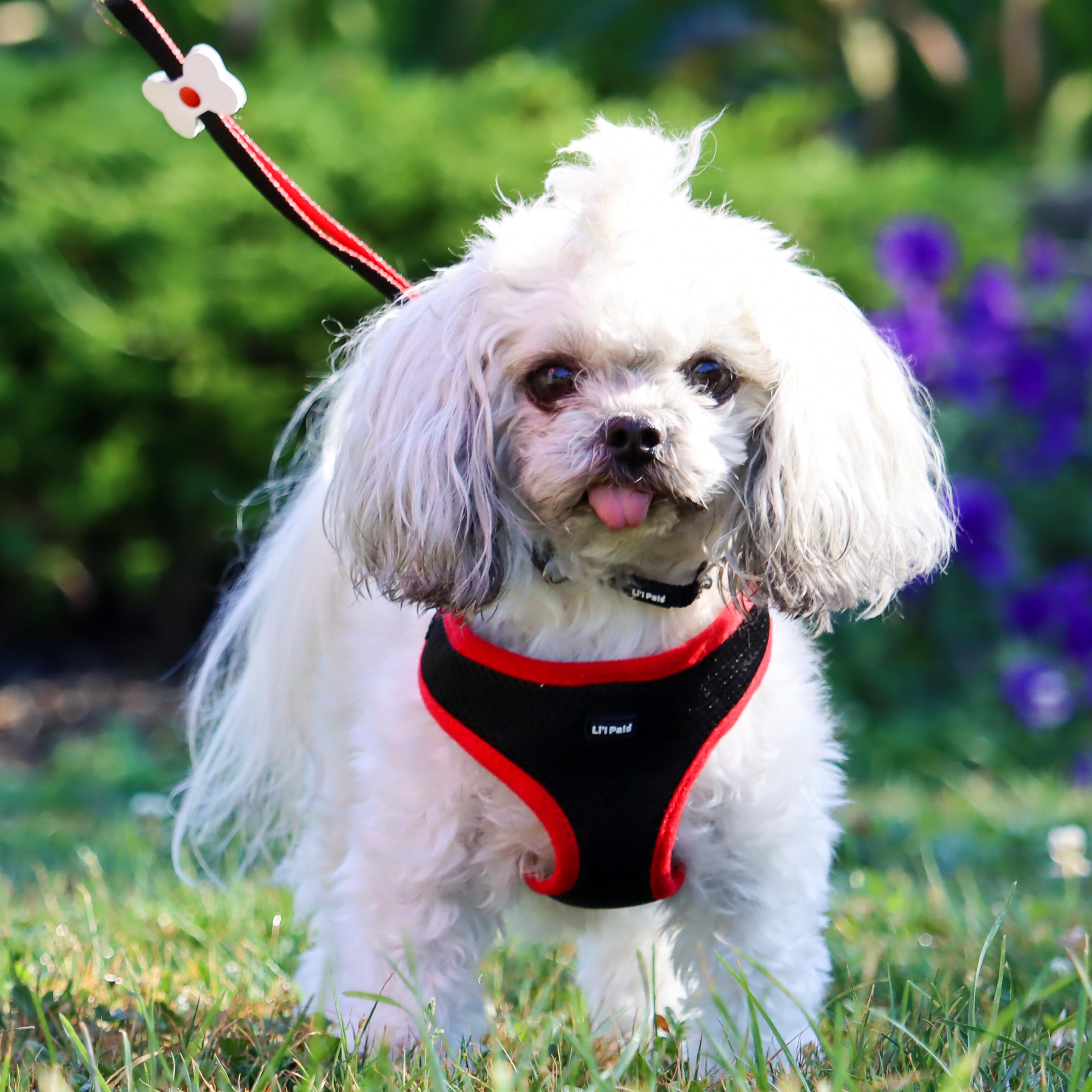 You Love Your Li'l Pal
Small but mighty, they may be a miniature breed, a kitten, or a puppy from a small to medium breed – either way there is big love coming from these little guys. They often have personalities that compensate for their stature. It's hard to tell who's the hero and who's the side kick in your relationship, so to celebrate the little guys, we've given them their own brand of products.
Description
Infuse a delightful glimmer into your petite pup's appearance using the Li'l Pals® Jeweled Nylon Dog Collar! Radiating with vibrancy, this nylon dog collar boasts a stunning jeweled motif, adding an irresistible allure to your furry friend's ensemble. Designed with precision, its compact size and slender width cater perfectly to small dogs and adorable puppies, ensuring an impeccable fit that exudes elegance. Beyond its visual appeal, this collar embraces durability, thanks to the incorporation of high-quality nylon material that has been expertly treated to deter fraying. Elevate your little dog's fashion game with this enchanting collar, enhancing their style while delivering a touch of sparkle.
Features
Perfect for Small Dogs and Puppies. Bling. Bright Colors.
Applications
Ideal for everyday use by small dogs and puppies.
More from Li'l Pals - for Dogs
---