Li'l Pals Kitten Embellishment Collar
Please Log In…
Pricing is available for Coastal Pet business accounts.
UPC: Loading…
Item Number: Loading…
Breakaway buckle releases if the collar is caught on something
Features fixed stylish embellishments that won't fall off
Designed with a narrow width to fit small kitten necks
Adjustable so you don't need to replace it too quickly
Comes in four designs fun styles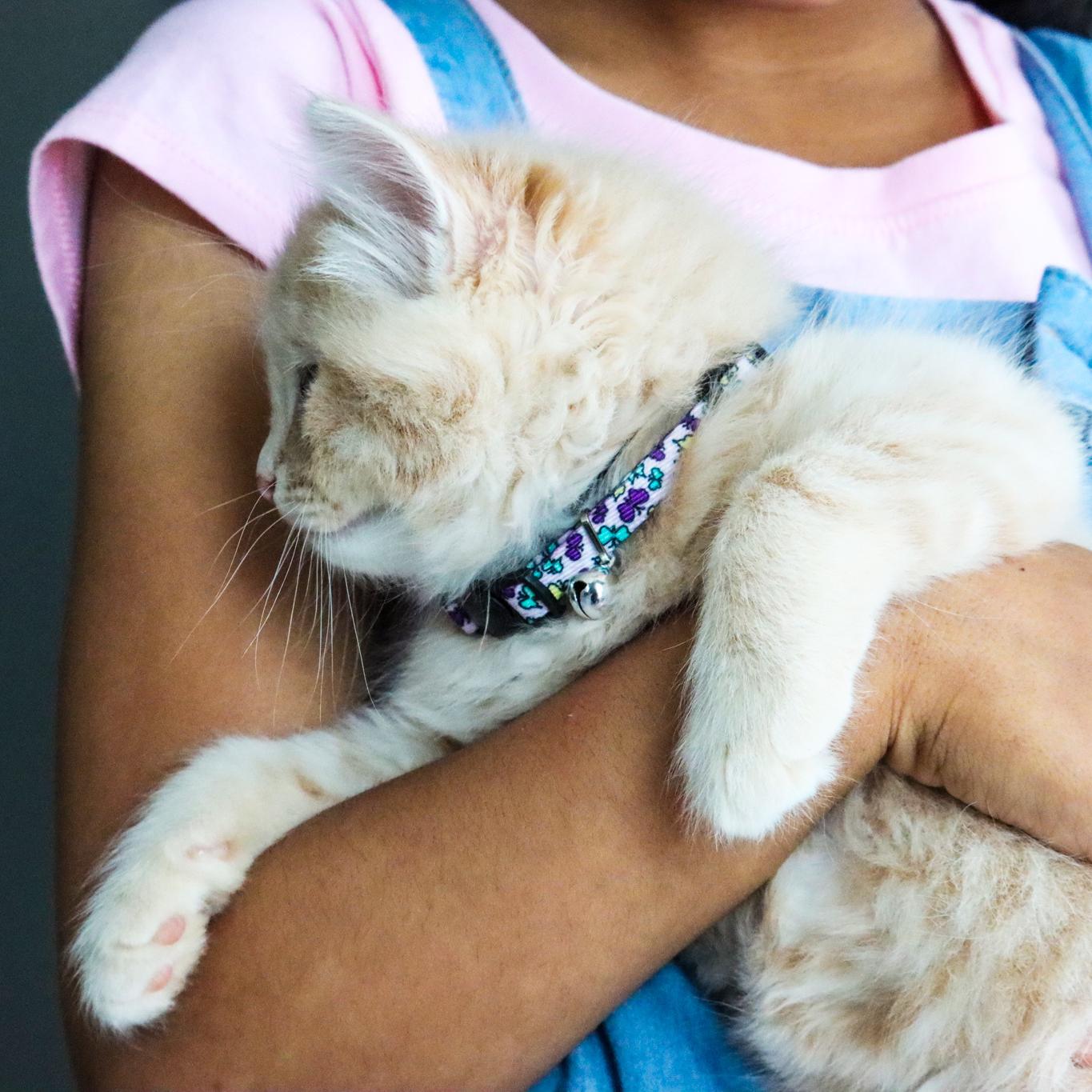 You Love Your Li'l Pal
Small but mighty, they may be a miniature breed, a kitten, or a puppy from a small to medium breed – either way there is big love coming from these little guys. They often have personalities that compensate for their stature. It's hard to tell who's the hero and who's the side kick in your relationship, so to celebrate the little guys, we've given them their own brand of products.
Description
Fashion and safety in one! The Li'l Pals® Kitten Embellishment Collar lets you show off your kitten's fun, funky or formal side. But because you never know what kind of trouble your kitty will get into, the collar also has a breakaway feature that's designed to release if the collar gets caught on something. Extra narrow to fit tiny kitten neck.
Features
Adjustable. Trendy Embellishments.
More from Li'l Pals - for Dogs