Li'l Pals Comfort Mesh Dog Harness

UPC: Loading…
Item Number: Loading…
Perfectly sized for small dogs and puppies.
Keeps small dogs cool while walking with breathable mesh material.
Adjusts for the perfect fit with unique sliders.
Easy-to-put-on design great for fussy dogs.
Back D-ring provides gentle guidance while walking.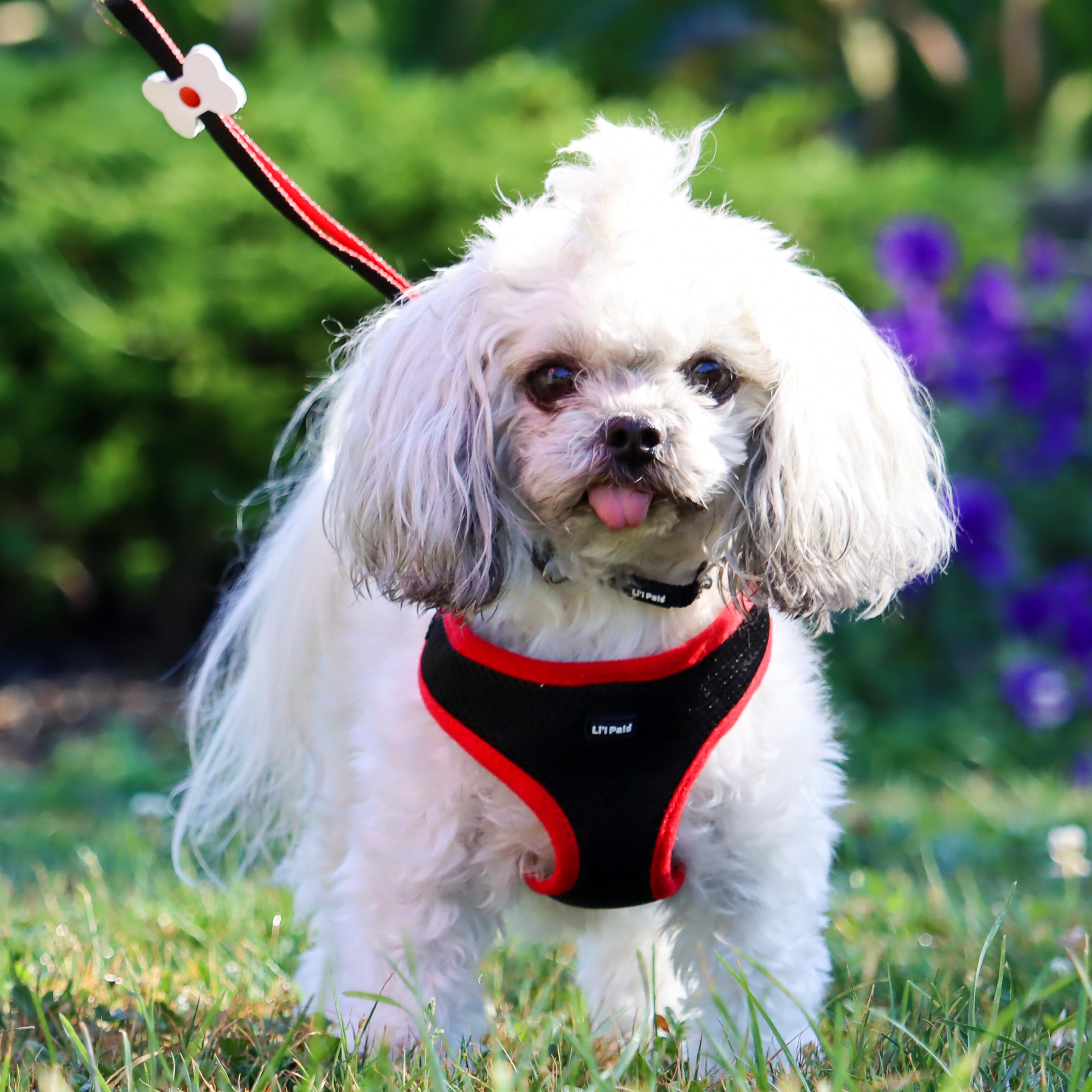 You Love Your Li'l Pal
Small but mighty, they may be a miniature breed, a kitten, or a puppy from a small to medium breed – either way there is big love coming from these little guys. They often have personalities that compensate for their stature. It's hard to tell who's the hero and who's the side kick in your relationship, so to celebrate the little guys, we've given them their own brand of products.
Description
Keep your little dog cool and comfortable on walks with the Li'l Pals® Comfort Mesh Dog Harness! This harness is made with breathable mesh material that prevents your small dog from becoming overheated while walking. Sized specifically for small dogs and puppies, this harness features unique adjustable slides that adjust easily for the perfect fit. You'll love how easy the harness is to put on, even with fussy dogs. Plus, its metal D-ring provides gentle guidance without uncomfortable tugging for safe, care-free walking. Use this soft, lightweight harness on your next walk with your little pooch! When using a harness, it is essential to never leave your dog unsupervised. Our harnesses may be strong but they are not indestructible and should only be used when going on walks before being promptly taken off afterwards.
Features
Breathable Mesh. Perfect for Small Dogs and Puppies. Adjustable.
Applications
Perfect for walking small dogs and puppies.
More from Li'l Pals - for Dogs
---