Li'l Pals Adjustable Breakaway Kitten Collar
UPC: Loading…
Item Number: Loading…
Perfectly sized for kittens with narrow width.
Breakaway buckle easily releases to free kitten in case of entanglement.
Adjustable sizing for a secure, comfortable fit throughout kitten's growth.
Fun, vibrant colors to complement your kitten's energetic personality.
Coordinating bell helps locate kitten and adds style.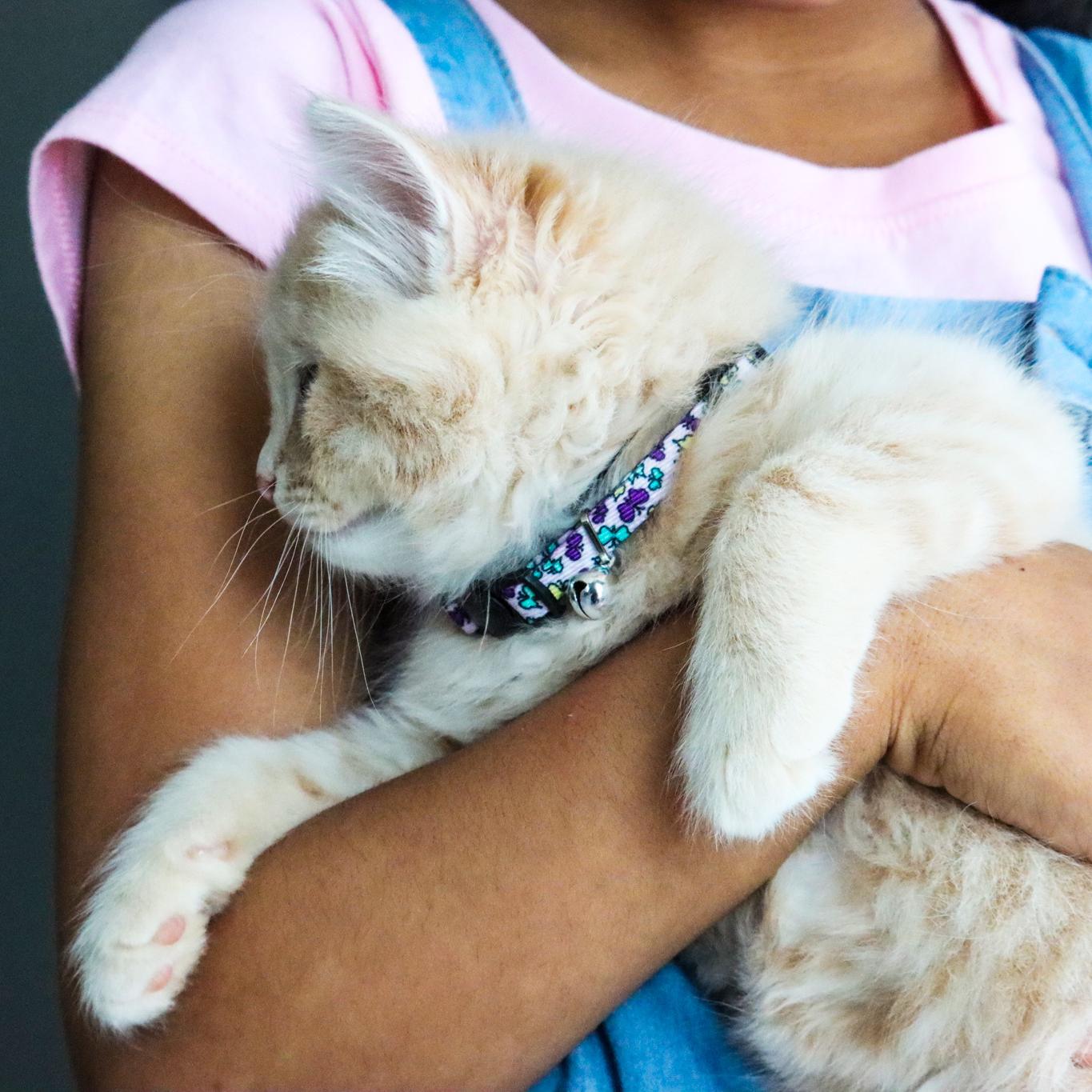 You Love Your Li'l Pal
Small but mighty, they may be a miniature breed, a kitten, or a puppy from a small to medium breed – either way there is big love coming from these little guys. They often have personalities that compensate for their stature. It's hard to tell who's the hero and who's the side kick in your relationship, so to celebrate the little guys, we've given them their own brand of products.
Description
Ensure your kitten's comfort and safety with the Li'l Pals® Adjustable Breakaway Kitten Collar, a thoughtful accessory designed to provide peace of mind for both you and your furry friend. Safety is paramount, and this collar prioritizes it with a specially crafted breakaway buckle. This ingenious feature allows for quick and easy release if your curious kitten ever finds themselves entangled, preventing any potential harm. Your kitten's well-being is our top priority. Crafted with precision, this collar offers a snug and secure fit. Its smaller size and narrow width are tailor-made for kittens, ensuring that it stays comfortably in place without causing any discomfort. As your kitten grows, the completely adjustable design accommodates their changing size, making it a practical choice for their evolving needs. Express your style and add a dash of personality to your kitten's look with a delightful array of fun colors, vibrant patterns, and a coordinating bell. With the Li'l Pals® Adjustable Breakaway Kitten Collar, you can be confident that your feline companion is not only safe but also stylish.
Features
Adjustable. Breakaway Buckle. Perfect for Small Cats and Kittens.
Applications
Everyday use for kittens.
More from Li'l Pals - for Dogs
---