Li'l Pals Safety Kitten Collar with Bow
UPC: Loading…
Item Number: Loading…
Perfectly sized for kittens and petite cats.
Trendy bow embellishment offers a stylish look.
Expand-and-release design easily releases kitten if entangled.
Provides kittens with a secure, comfortable fit.
Soft material improves comfort.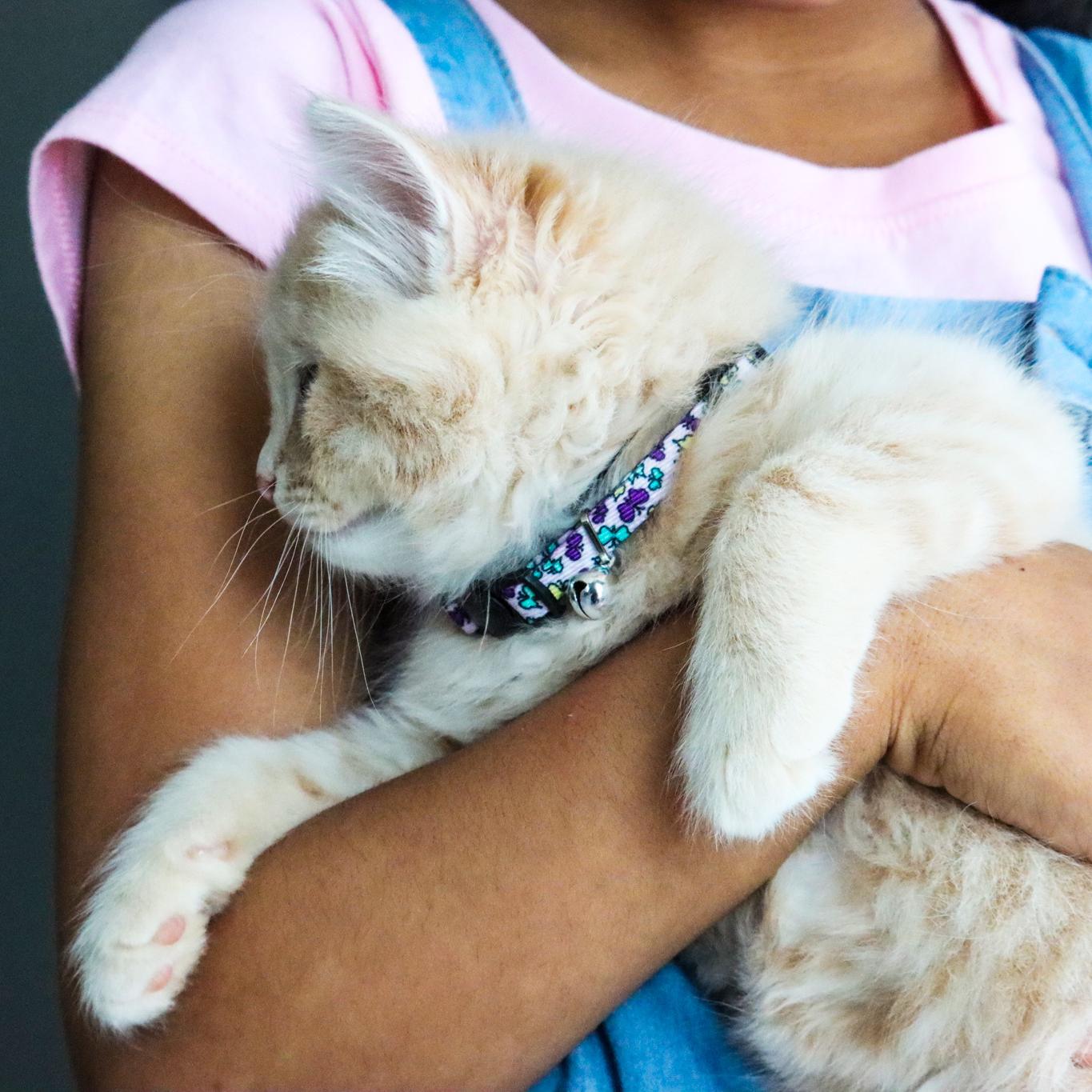 You Love Your Li'l Pal
Small but mighty, they may be a miniature breed, a kitten, or a puppy from a small to medium breed – either way there is big love coming from these little guys. They often have personalities that compensate for their stature. It's hard to tell who's the hero and who's the side kick in your relationship, so to celebrate the little guys, we've given them their own brand of products.
Description
Elevate your adorable kitten's charm with the Li'l Pals® Safety Kitten Collar with Bow, a delightful accessory that promises both style and safety. This captivating collar is adorned with an array of bow styles, offering your fluffy companion a touch of fashion that's sure to turn heads. Tailored to suit petite cats and kittens, the collar's size ensures a secure and proportionate fit, enhancing their comfort while adding an extra dose of cuteness. Safety takes center stage with the collar's ingenious expand-and-release design, designed to swiftly free your kitten in case of any entanglement. This feature showcases our commitment to your kitten's well-being and your peace of mind. Step up your kitten's style game with the Li'l Pals® Safety Kitten Collar with Bow — where safety, charm, and chic fashion converge seamlessly.
Features
Perfect for Small Cats and Kittens. Trendy Embellishments.
Applications
Ideal for everyday use by kittens and petite cats.
More from Li'l Pals - for Dogs
---