Natural Control Training Collar
UPC: Loading…
Item Number: Loading…
Prevents unwanted pulling behavior
Fully adjustable with easy to add and remove links
Rounded prongs for a gentler correction
Imitates the natural correction techniques of mother dogs
Has the approachable appearance of a traditional dog collar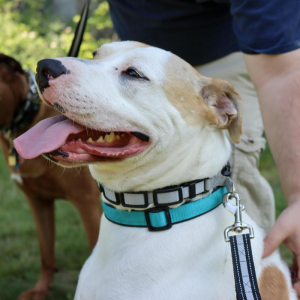 You want Complete Care
Caring for your dog is about the basic essentials of feeding and grooming, but it's also about tackling issues as they arise. Coastal Pet offers an array of solutions for walking, training and safety concerns that help you maintain a happy, healthy relationship with your dog.
Description
The Natural Control Training Collar stops pulling by mimicking the natural behavior correction techniques used by mother dogs with their pups. The rounded teeth of the collar combine with the martingale function to create a gentle pinching action that interrupts a dog's unwanted behavior when engaged. When relaxed, the collar is both durable and comfortable. The interwoven nylon through the links creates a modern and approachable appearance.
Features
Adjustable. Martingale. No-Pull.