Safe Cat Morris Animal Foundation Adjustable Breakaway Collar
UPC: Loading…
Item Number: Loading…
Breakaway buckle protects your cat from harm if he gets hooked on something
Features a bell to help you find your cat
Adjustable for a secure, reliable fit
Portion of the proceeds go to supporting the Morris Animal Foundation's funding of critical health studies that benefit all animals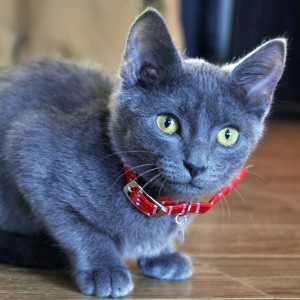 You're a Traditionalist
There are no bounds on the size shape or age of a traditional pet, they are just excited to love you back. As a traditionalist dog owner, you bring pets into your life for all the classic reasons, to teach kids responsibility, to provide companionship or to just add another slightly furrier member of the family. You don't need a lot of bells, whistles or frills to show how much you love your dog, just high quality basics..
Description
Support the good work of the Morris Animal Foundation by choosing the vibrant Safe Cat® Morris Animal Foundation Adjustable Breakaway Collar. Designed with a distinctive and lively pattern, this collar not only adds a touch of style but also serves a crucial safety purpose. The incorporation of a breakaway buckle ensures your cat's well-being by preventing harm in case of entanglement. What sets this collar apart is its meaningful contribution. A portion of the proceeds from each purchase of the Safe Cat® Morris Animal Foundation Adjustable Breakaway Collar directly supports the foundation's laudable endeavor in researching cancer among animals. By opting for this collar, you're not only enhancing your cat's safety and style but also actively participating in a cause that furthers the understanding and treatment of diseases that affect our furry companions. It's a beautiful fusion of fashion and philanthropy, encapsulated in a collar that truly makes a difference.
Features
Adjustable. Vibrant Patterns.
Applications
For cats over 8lbs