Safe Cat Adjustable Breakaway Cat Collar with Magnetic Buckle
UPC: Loading…
Item Number: Loading…
Maximum safety with self aligning magnetic buckle.
Responsive breakaway point for reliable protection.
Adjustable sizing from 8-12" for the perfect fit.
Stylish, contemporary patterns and removable bell.
High-quality webbing for comfortable feel.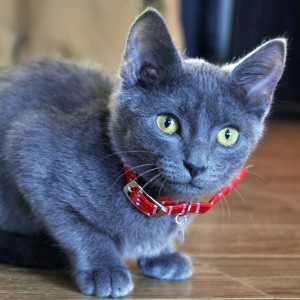 You're a Traditionalist
There are no bounds on the size shape or age of a traditional pet, they are just excited to love you back. As a traditionalist dog owner, you bring pets into your life for all the classic reasons, to teach kids responsibility, to provide companionship or to just add another slightly furrier member of the family. You don't need a lot of bells, whistles or frills to show how much you love your dog, just high quality basics..
Description
Elevate your cat's style while ensuring their safety with the cutting-edge Safe Cat® Adjustable Breakaway Cat Collar featuring a Magnetic Buckle. This collar boasts a magnetic buckle that not only self-aligns but also incorporates a highly responsive breakaway mechanism, setting new standards for feline safety. The innovative design guarantees that your cat can swiftly disengage from the collar if needed, granting you peace of mind. Achieving the perfect fit has never been simpler, thanks to the adjustable sizing that ranges from 8 to 12 inches. Adorned with captivating and contemporary designs, your cat will undoubtedly make a fashion statement wherever they go. The addition of a removable bell adds a touch of charm and character to their ensemble. Elevate your cat's wardrobe and security with the Safe Cat® Adjustable Breakaway Cat Collar with Magnetic Buckle – a fusion of style, safety, and comfort that's tailor-made for your feline companion.
Features
Magnetic Buckle. Breakaway Buckle. Adjustable.
Applications
Ideal for fashionable cats and everyday use. Not to be used with a leash or tie-out.