Bergan Wheeled Comfort Carrier
UPC: Loading…
Item Number: Loading…
Provides the same level of comfort for you and your pet as the original line of Comfort Carriers.
Fleece washable bed for easy cleaning.
Perfect for frequent travelers and airport goers, the handle on this soft sided pet carrier quickly converts to a pull strap, allowing you to carry other items while easily towing your pet.
Airline compliant and the wheels detach and stow away for everyday use.
Perfect for pets up to 22 lbs. and measures: 19"L x 10"W x 13"H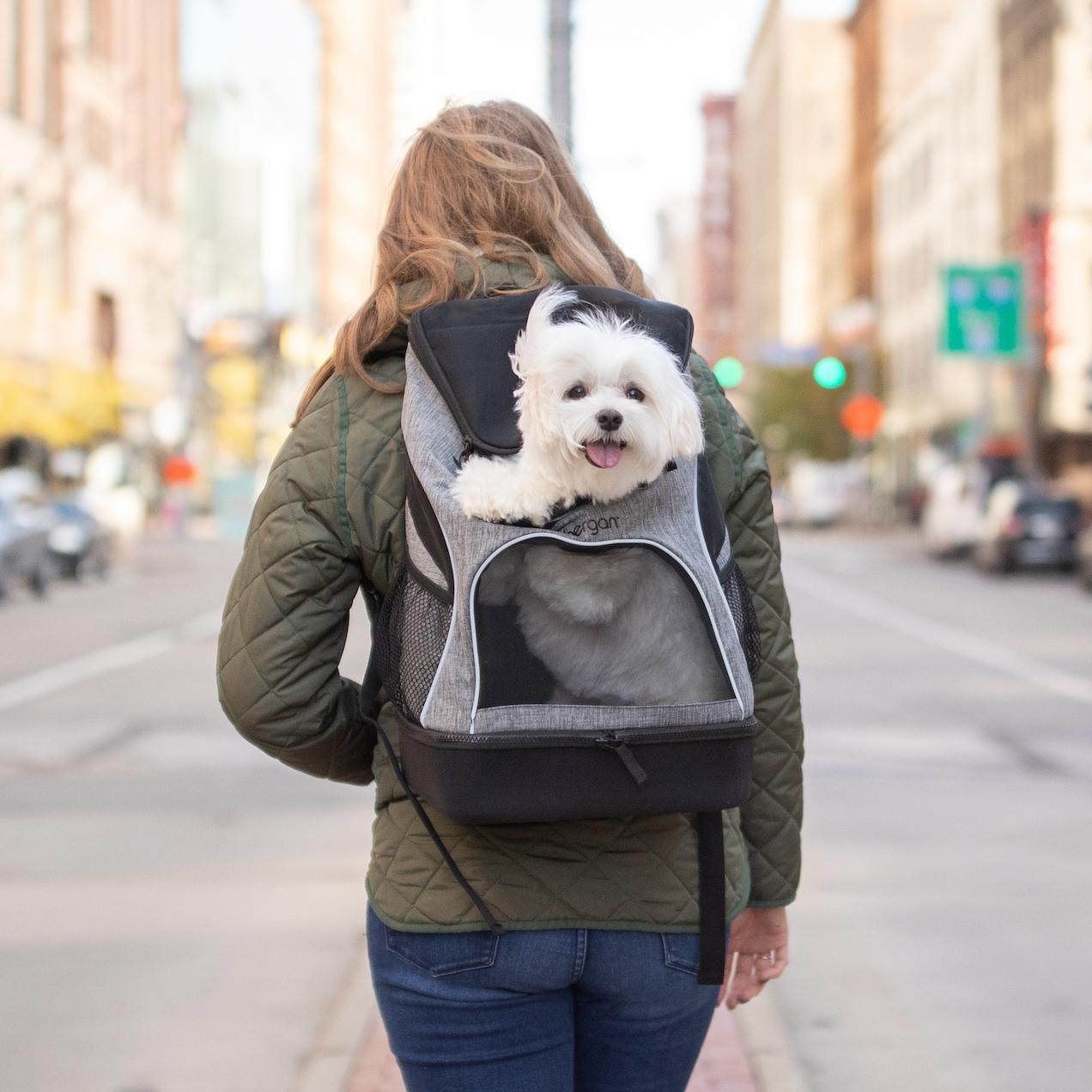 You're a Traveler
You don't believe having a pet should limit your exploration of the world or that bringing your pet should ruin your car. Similar to an adventurer, you want to go out and explore, but rather than the great outdoors, you might prefer more urban and suburban environments. Airline compatible carriers, crash tested harnesses and vehicle liners are on your must have list.
Description
Experience ultimate convenience and comfort during your travels with the Bergan® Wheeled Comfort Carrier – the perfect solution for pet owners on the move. This soft-sided pet carrier delivers the same level of comfort and security for both you and your furry companion as Bergan's original line of Comfort Carriers. What sets it apart is the addition of simple mobility, making it a must-have for frequent travelers and airport goers. The handle of this carrier seamlessly transforms into a pull strap, giving you the freedom to carry other items while effortlessly towing your pet behind you. When you don't need the wheels, they detach and stow away neatly for everyday use. With the Wheeled Comfort Carrier, you can enjoy stress-free journeys without ever leaving your beloved pet behind. Elevate your travel experience by ensuring your pet's comfort and security, all while simplifying your own mobility. Don't embark on your next adventure without it!
Applications
Helps your pet travel at ease.