Maslow Non-Skid Heavy Duty Stainless Steel Dog Bowl
UPC: Loading…
Item Number: Loading…
Perfect for feeding and watering.
Rust free and odor-resistant.
Available in a variety of sizes and designs.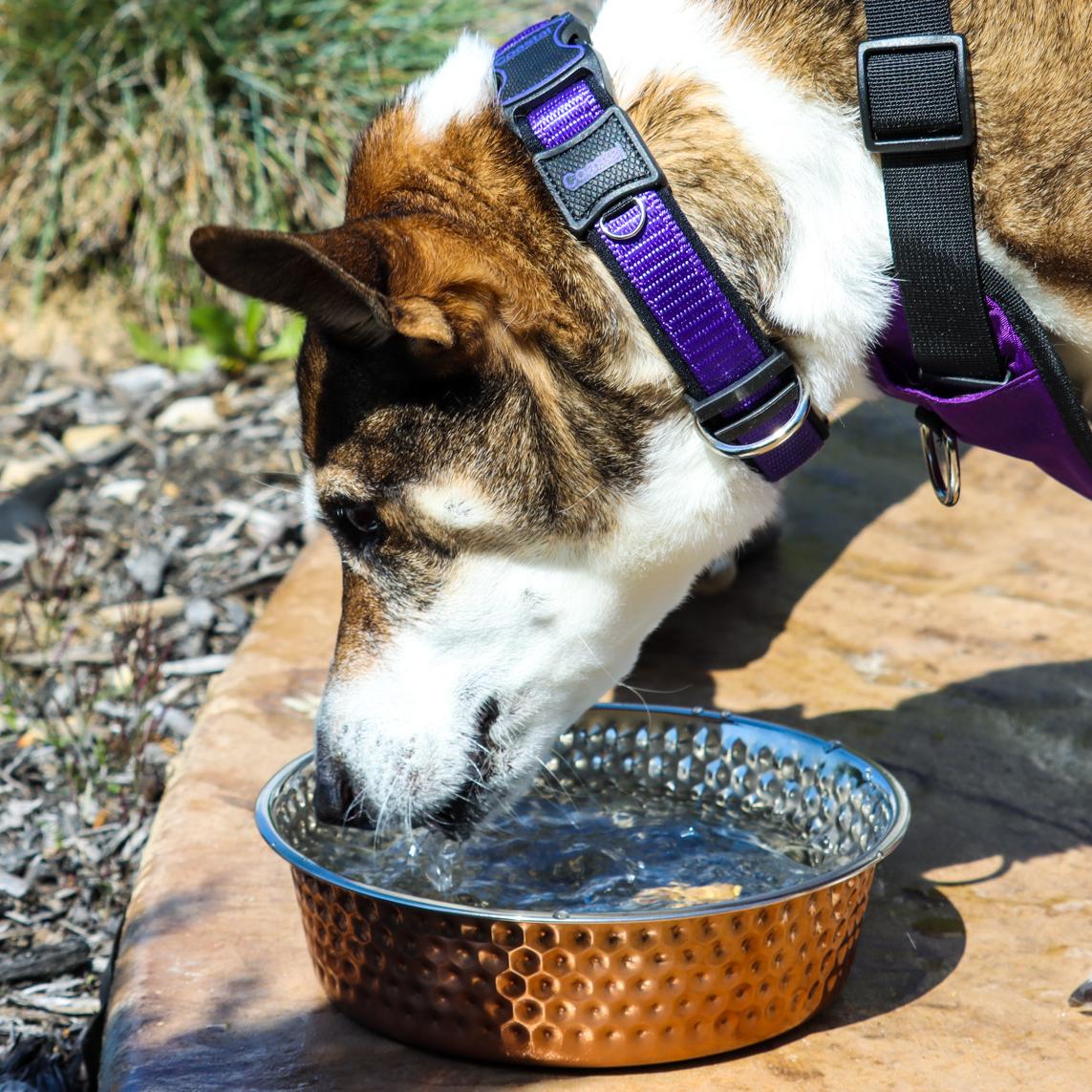 You want Complete Care
Caring for your dog is about the basic essentials of feeding and grooming, but it's also about tackling issues as they arise. Coastal Pet offers an array of solutions for walking, training and safety concerns that help you maintain a happy, healthy relationship with your dog.
Description
The Maslow Non-Skid Heavy Duty Stainless Steel Bowl is an excellent choice for providing a dependable and hygienic feeding and watering solution for your pets. Designed with practicality and durability in mind, this bowl comes equipped with a rubber seal, ensuring stability and preventing skidding and tipping during mealtimes. With a wide range of sizes and designs available, you can easily find the perfect fit for your furry friends. Plus, the convenience of being dishwasher safe allows for effortless cleaning, making it hassle-free for busy pet owners. Crafted from heavy-duty stainless steel, this bowl offers a hygienic dining experience and is rust-proof, ensuring its longevity. Cleaning is a breeze, providing a sanitary and fresh feeding area for your pets. Invest in the Maslow Non-Skid Heavy Duty Stainless Steel Bowl, and offer your pets a reliable and long-lasting feeding and watering solution.
Features
Stainless Steel.
Applications
Used for feeding and watering.