K9 Explorer Reflective Braided Rope Snap Dog Leash
Please Log In…
Pricing is available for Coastal Pet business accounts.
UPC: Loading…
Item Number: Loading…
Outdoorsy style with earth-tone braided rope design.
Improves safety and visibility with reflective material.
Rugged gunmetal hardware and bolt snap complete the look.
Strong, durable construction for secure handling.
Attractive rope snap offers a reliable grip.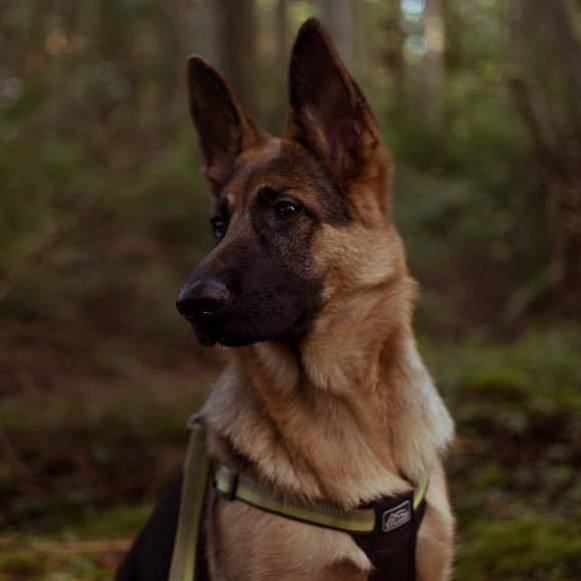 You're an Adventurer
Up for the trek and excited to be able to roam, your dog is energized by the exploration of new territory. They could be a large or small breed, but they aren't afraid to get their paws dirty. Reflective elements, waterproof materials and durable construction are important considerations to keep your pup in on the adventure. We have what you're looking for.
Description
Complement your outdoorsy lifestyle with the K9 Explorer® Reflective Braided Rope Snap Dog Leash! The braided design features two complementary earth-tone colors for a stylish, rugged look. Plus, the braided rope design features reflective material for improved visibility and safety during outdoor exploration. The unique gunmetal hardware and bolt snap complete this natural look. You'll appreciate the strong, durable construction of the leash on your next adventure. Choose the leash that best fits your dog's style!
Features
Reflective. Braided Rope. Earth Tones.
Applications
Ideal for everyday use.
Write a Review
Customer Reviews
-

Nov 14 2022
Great rugged leash
My border collie loves his new K9 Adventurer 6\
-

Jun 6 2016
Collar is fantastic
Absolutely love the sapphire blue collar that I bought for my border collie! It's cool! It's sporty! It's beautiful. It's functional!! Wish I could say the same for the matching leashes. Bought a different brand of leash. The snaps are too large on the rope leash, and the snap is sort of ridiculous on the other leash, plus there isn't a small size leash for puppies, which was what I needed this for. But again, the collar is a total WIN!
-

May 27 2016
Was expecting more!
Bought the collar and leash together because they looked great and I liked the reflective component. Had to exchange the collar for a smaller size, but it is just a bit too small. Maybe an overlap in length would help. One ended at 18" and the other started at 18". Again I love the braided leash look, but the way the material is woven, it digs into your hand when you grab it to restrain the dog. My wife won't use it. The odd thing is that when you run your hand the other way (towards the collar) it is smooth as can be. Can't you just reverse the hardware? For the price ($24 collar, $35 leash) I was expecting more!