Li'l Pals Adjustable Dog Collar with Glitter Overlay

UPC: Loading…
Item Number: Loading…
Perfectly sized for small dogs and puppies.
Eye-catching style with a dazzling sparkle design.
Provides a secure, comfortable fit with extra narrow width.
Curved, snap-lock buckle easy to secure.
Easy to pair with matching Li'l Pals leashes using metal D-ring.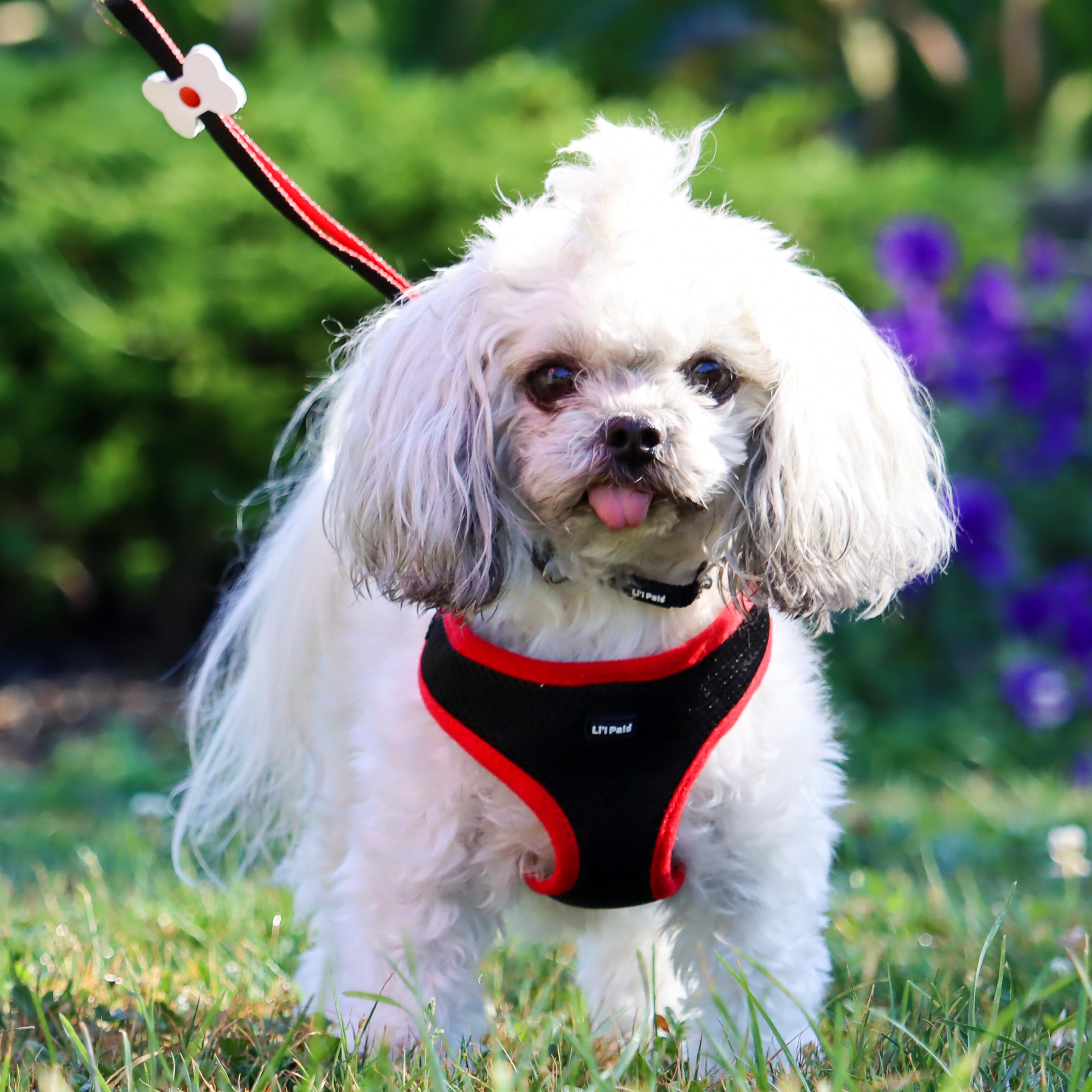 You Love Your Li'l Pal
Small but mighty, they may be a miniature breed, a kitten, or a puppy from a small to medium breed – either way there is big love coming from these little guys. They often have personalities that compensate for their stature. It's hard to tell who's the hero and who's the side kick in your relationship, so to celebrate the little guys, we've given them their own brand of products.
Description
Elevate your small dog's style and make them shine with the Li'l Pals® Adjustable Dog Collar with Glitter Overlay! This collar is a delightful blend of fashion and functionality, designed to add a touch of glamour to your petite canine companion. What sets this collar apart is its enchanting glitter overlay, available in a range of colors. The sparkling accents will undoubtedly make your pup stand out with unbeatable style. Crafted with the comfort and fit of small dogs and puppies in mind, this collar boasts a smaller size and an extra narrow width. This ensures that it snuggly hugs your pet's neck, providing both comfort and security. The collar features a convenient, comfortable curved, snap-lock buckle. This user-friendly design makes it a breeze to fasten the collar securely, giving you peace of mind when you're out and about with your little furry friend. Now, you can choose the style that suits your pup best and add some dazzle to their everyday look. Make your dog the talk of the town with the Li'l Pals® Adjustable Dog Collar with Glitter Overlay.
Features
Perfect for Small Dogs and Puppies. Curved, snap-lock buckle.
Applications
Stylish collar for everyday use by small dogs and puppies.
More from Li'l Pals - for Dogs
---