Li'l Pals Elastic Kitten Collar
UPC: Loading…
Item Number: Loading…
Elastic material provides a comfortable fit throughout the kitten's growth.
Adorable patterns offer a fun, stylish look.
Durable material withstands scratching and biting during rough play.
Bell accessory helps identify the kitten's location.
Buckle snaps easily into place for a secure fit.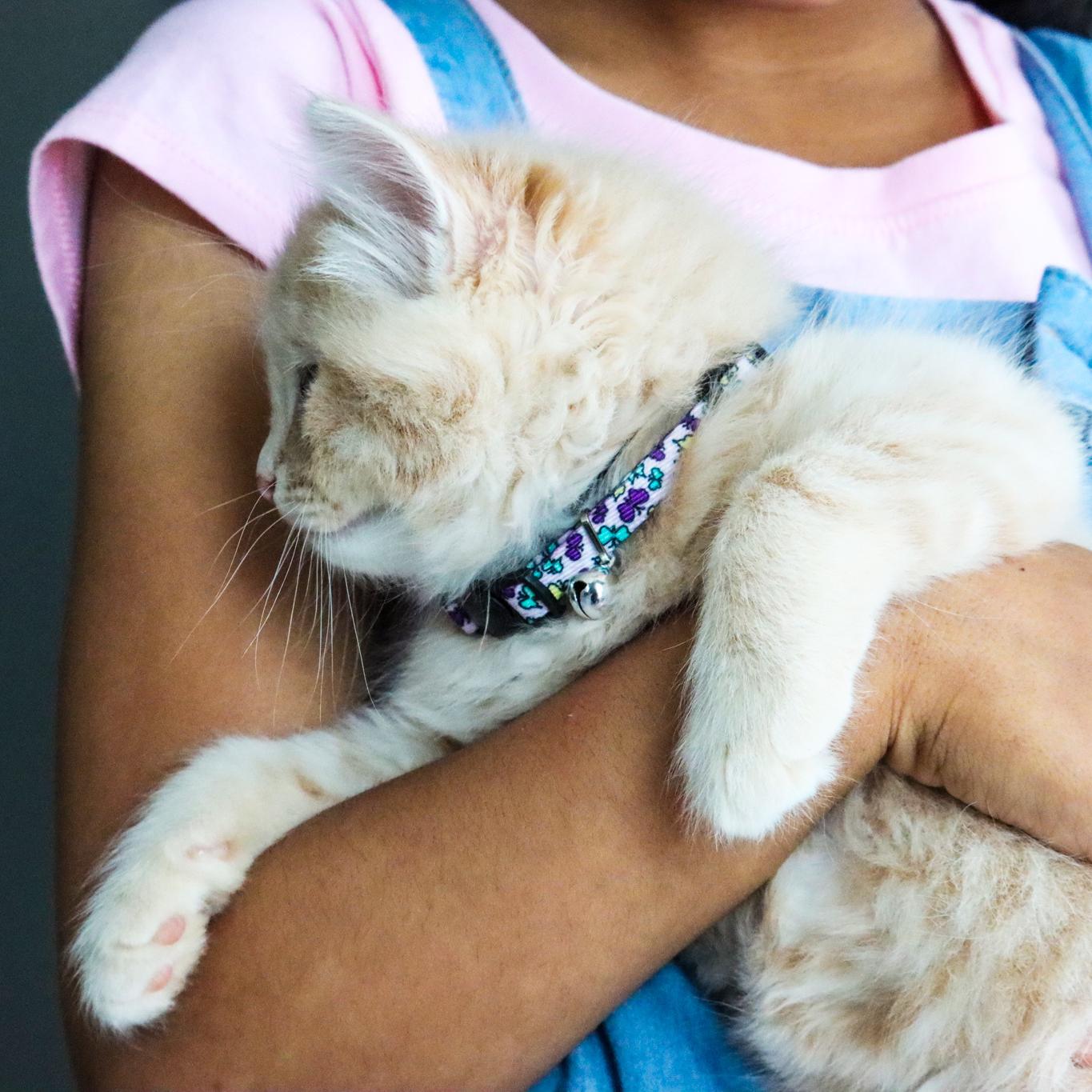 You Love Your Li'l Pal
Small but mighty, they may be a miniature breed, a kitten, or a puppy from a small to medium breed – either way there is big love coming from these little guys. They often have personalities that compensate for their stature. It's hard to tell who's the hero and who's the side kick in your relationship, so to celebrate the little guys, we've given them their own brand of products.
Description
Elevate your growing kitten's style game with the Li'l Pals® Elastic Kitten Collar, designed to keep your furry friend looking cute and comfortable as they mature. Crafted with small kittens in mind, this collar features elastic material that ensures a snug and comfortable fit throughout your kitten's growth stages. No need to constantly replace collars as they get bigger – this one adapts effortlessly. Constructed from durable materials, this collar can withstand the rigors of rough play, including scratching and biting, so your kitten can enjoy endless fun without worrying about wear and tear. Additionally, the silver bell accessory serves a practical purpose by helping you easily locate your kitten, even when they're playing hide-and-seek. With a variety of adorable styles and fun designs to choose from, you can give your kitten some extra flair while keeping them safe and comfortable. Elevate your kitten's fashion game with the Li'l Pals® Elastic Kitten Collar, and let them show off their unique personality in style!
Features
Elastic. Perfect for Small Cats and Kittens.
Applications
Perfect for kittens and everyday use.
More from Li'l Pals - for Dogs
---