Li'l Pals Round Kitten Collar
UPC: Loading…
Item Number: Loading…
Comfortable, gentle fit with soft rounded material.
Tubular webbing prevent fur from tangling.
Unique knotted design and adorable patterns offer a fun, stylish look.
Durable material withstands scratching and biting during rough play.
Bell accessory helps identify the kitten's location.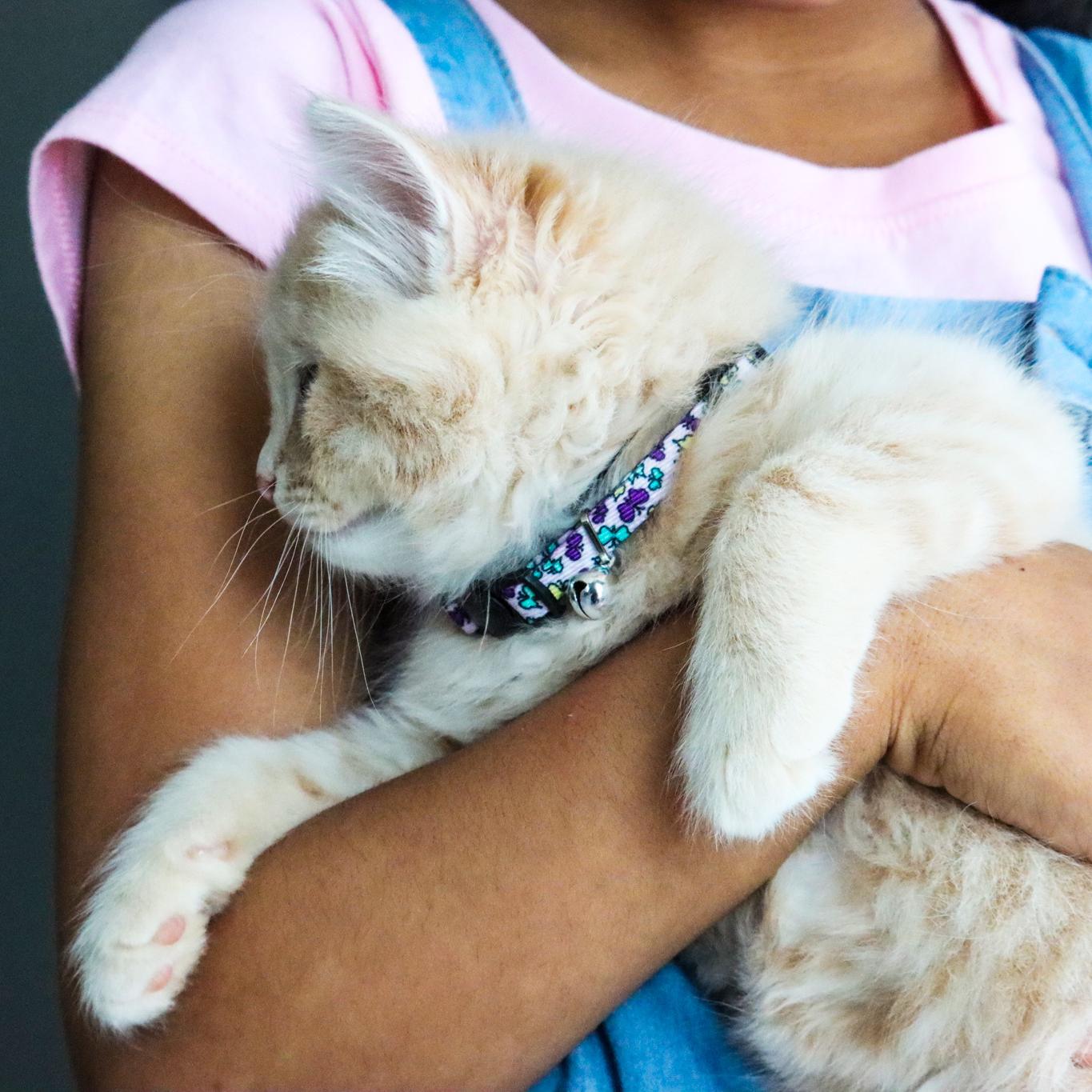 You Love Your Li'l Pal
Small but mighty, they may be a miniature breed, a kitten, or a puppy from a small to medium breed – either way there is big love coming from these little guys. They often have personalities that compensate for their stature. It's hard to tell who's the hero and who's the side kick in your relationship, so to celebrate the little guys, we've given them their own brand of products.
Description
Dress your adorable kitten in style with the Li'l Pals® Round Kitten Collar – a collar designed for both comfort and flair. This collar features tubular webbing that provides a soft and gentle fit, ensuring your kitten's comfort while preventing fur from tangling. The collar's durable material can withstand the rigors of scratching and biting during rough play, making it a practical choice for your lively feline friend. For added convenience and charm, the collar is adorned with a silver bell accessory that helps you easily identify your kitten's location around the house. But it's not just about functionality; it's also about style. The Li'l Pals Round Kitten Collar boasts a knotted design and funky styles that add a unique and fashionable touch. You can choose from a range of adorable patterns to give your kitten the flare they deserve. Elevate your kitten's style and comfort with the Li'l Pals Round Kitten Collar.
Features
Perfect for Small Cats and Kittens.
Applications
Perfect for kittens and everyday use.
More from Li'l Pals - for Dogs
---