Li'l Pals Reflective Dog Collar

UPC: Loading…
Item Number: Loading…
Eye-catching style that shines with reflective material.
Comfortable design with curved, snap-lock buckle.
Easy-to-snap buckle offers added convenience.
Perfectly sized for small dogs and puppies.
Bold, trendy colors and patterns.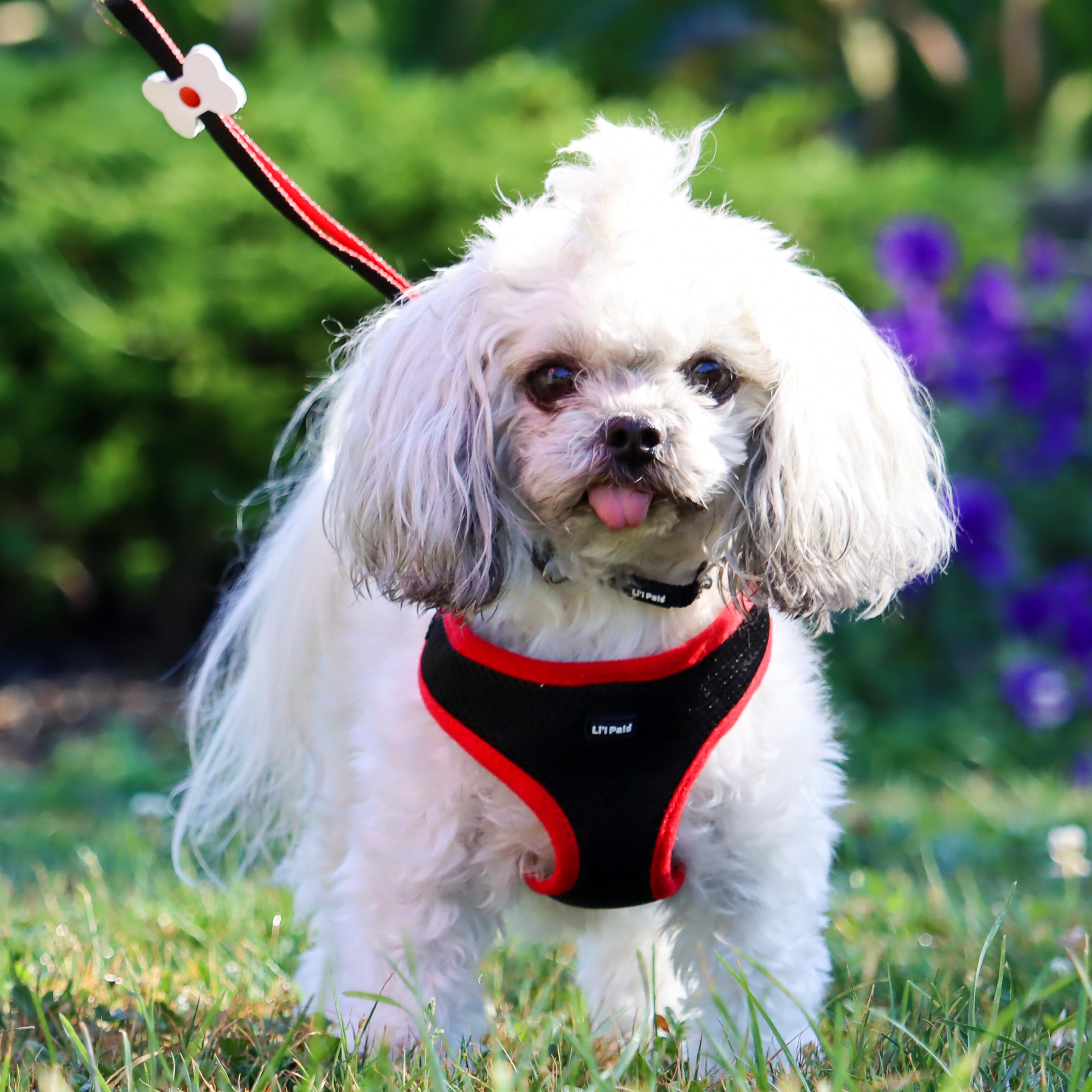 You Love Your Li'l Pal
Small but mighty, they may be a miniature breed, a kitten, or a puppy from a small to medium breed – either way there is big love coming from these little guys. They often have personalities that compensate for their stature. It's hard to tell who's the hero and who's the side kick in your relationship, so to celebrate the little guys, we've given them their own brand of products.
Description
Elevate your little dog's style and safety with the Li'l Pals® Reflective Dog Collar – a unique accessory designed to make your furry friend shine. This collar boasts stylish designs paired with eye-catching reflective material, ensuring that your dog looks both fashionable and remains visible during low-light conditions. The reflective design adds an extra layer of safety to your walks. Your four-legged companion will revel in the comfort provided by the curved, snap-lock buckle, making every outing a breeze. The buckle's easy-to-secure design ensures a hassle-free experience for you, enhancing convenience during walks. Choose from a variety of bold and trendy styles to match your dog's unique look and personality. With the Li'l Pals® Reflective Dog Collar, you can prioritize style and safety, making each walk a delightful and secure experience for you and your little canine companion. Let your pup shine, both in style and visibility, with this exceptional collar!
Features
Curved, snap-lock buckle. Perfect for Small Dogs and Puppies. Bright Colors. Reflective.
Applications
Ideal for everyday use.
More from Li'l Pals - for Dogs
---