Safari Bristle Dog Brush with Bamboo Handle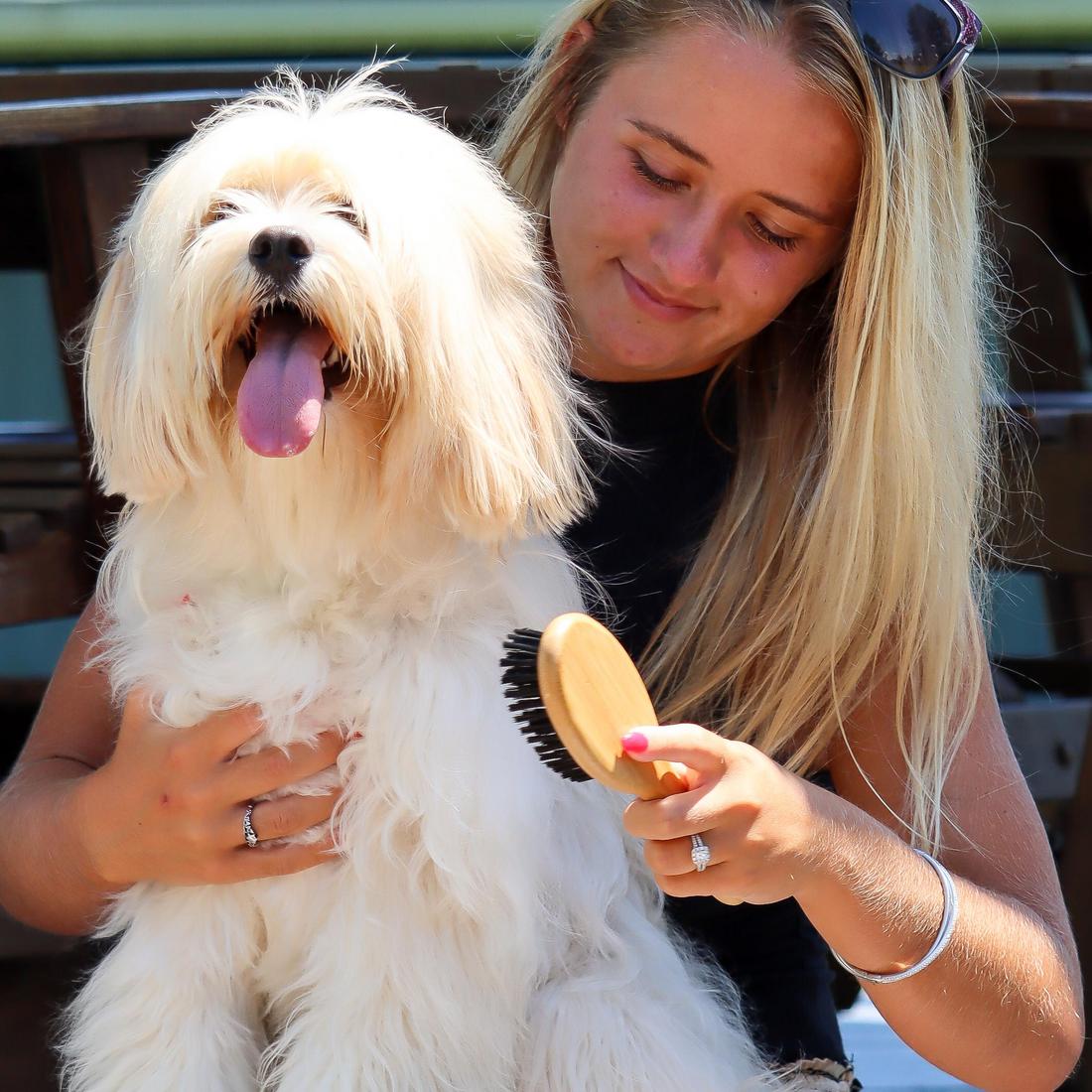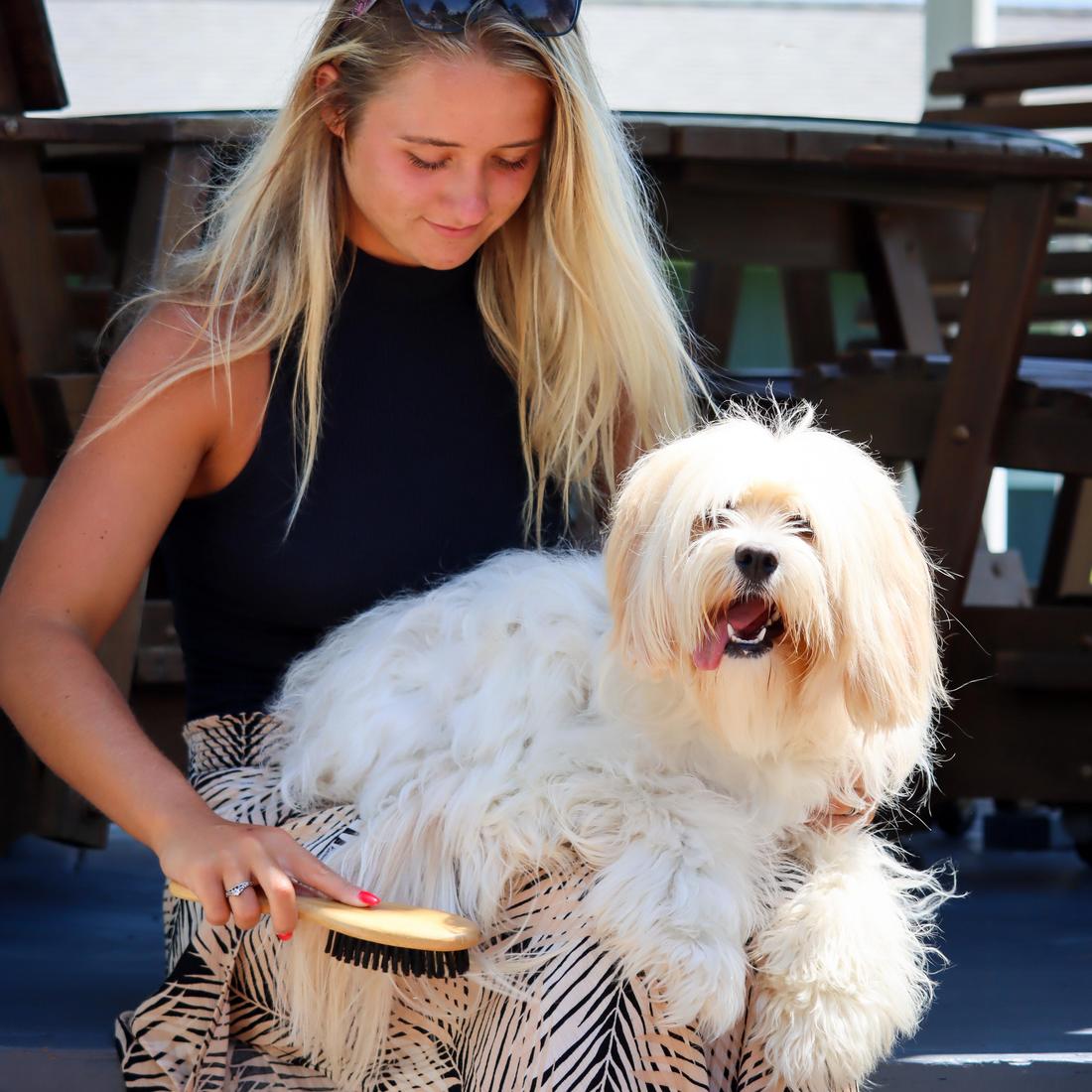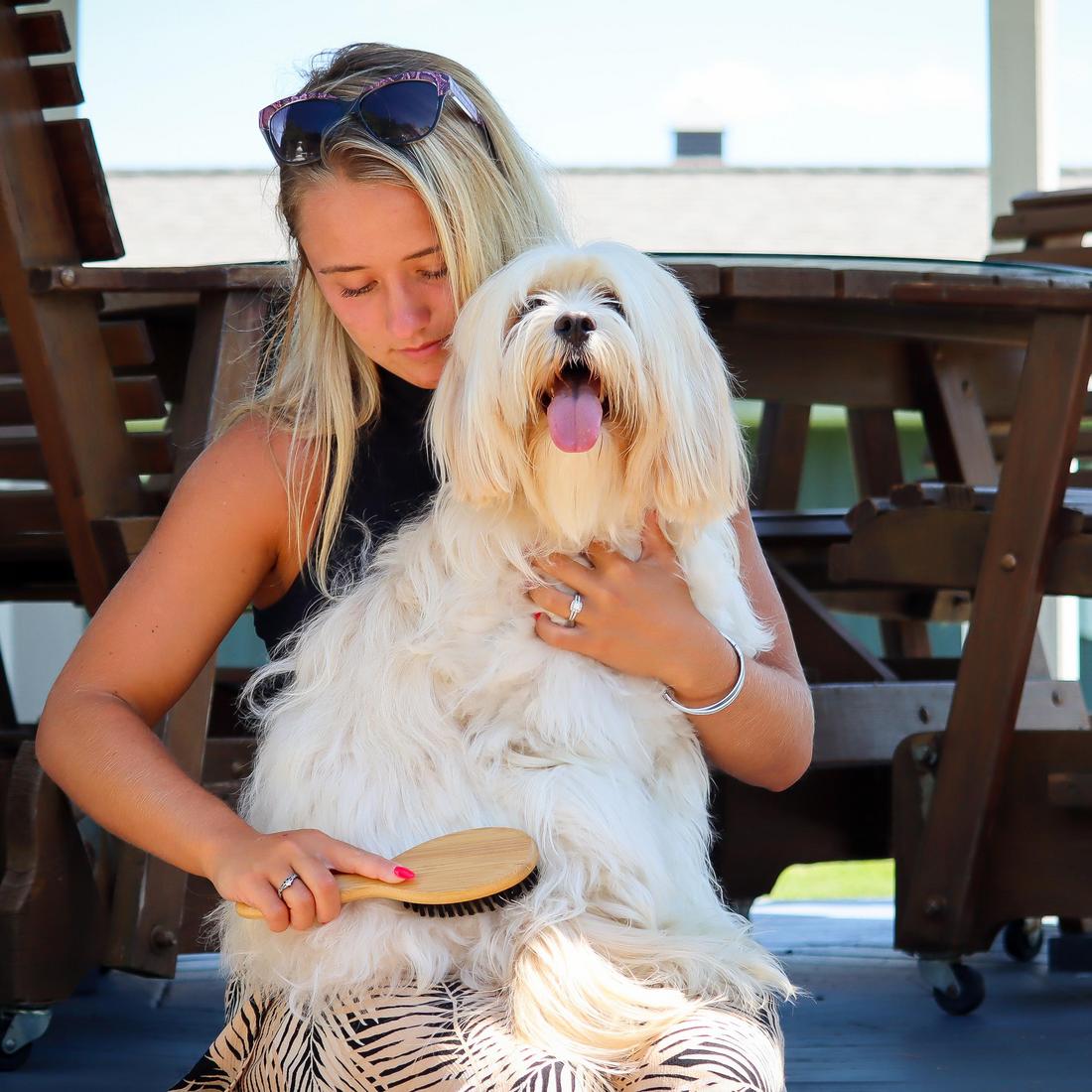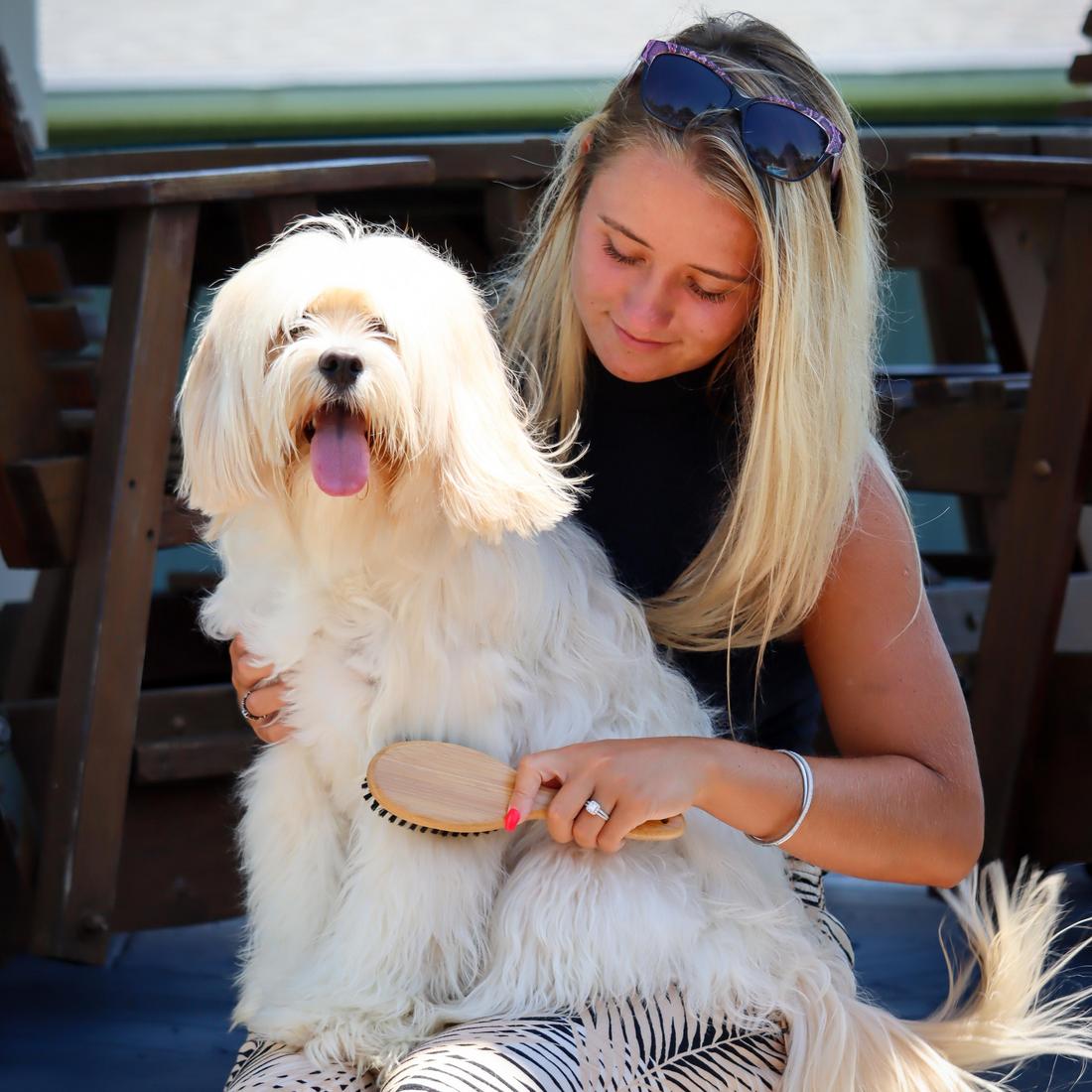 Please Log In…
Pricing is available for Coastal Pet business accounts.
UPC: Loading…
Item Number: Loading…
Removes dirt and debris for a clean, healthy coat.
Distributes natural oils throughout the coat for added shine.
Gently but effective grooming with soft stainless steel bristles.
Comfortable gripping with eco-friendly bamboo handle.
Perfect for a variety of coat types.
Description
Clean and shine your dog's coat with the Safari® Bristle Dog Brush with Bamboo Handle! This brush gently removes dirt and debris from your dog's hair with its soft bristles. Plus, it distributes natural oils throughout the coat, adding beautiful shine. The brush also provides comfortable gripping with its eco-friendly bamboo handle. The brush is easy to use: Simply angle the brush and use short, quick strokes to remove debris. Then, use long flowing strokes from head to tail to distribute natural oils. Use this bristle brush to keep your dog's coat clean, soft and shiny!
Features
Stainless Steel. Great for Short Hair. Great for Long Hair. Eco-Friendly.
Applications
For general grooming. Ideal for everyday use.