Li'l Pals Elasticized Safety Kitten Collar with Jeweled Bow
UPC: Loading…
Item Number: Loading…
Trendy bow with dazzling jewel for added style.
Easily releases to free cat in case of entanglement.
Improved visibility and safety with reflective material.
Elastic material provides a comfortable fit throughout the kitten's growth.
Completely adjustable design with unique woven material.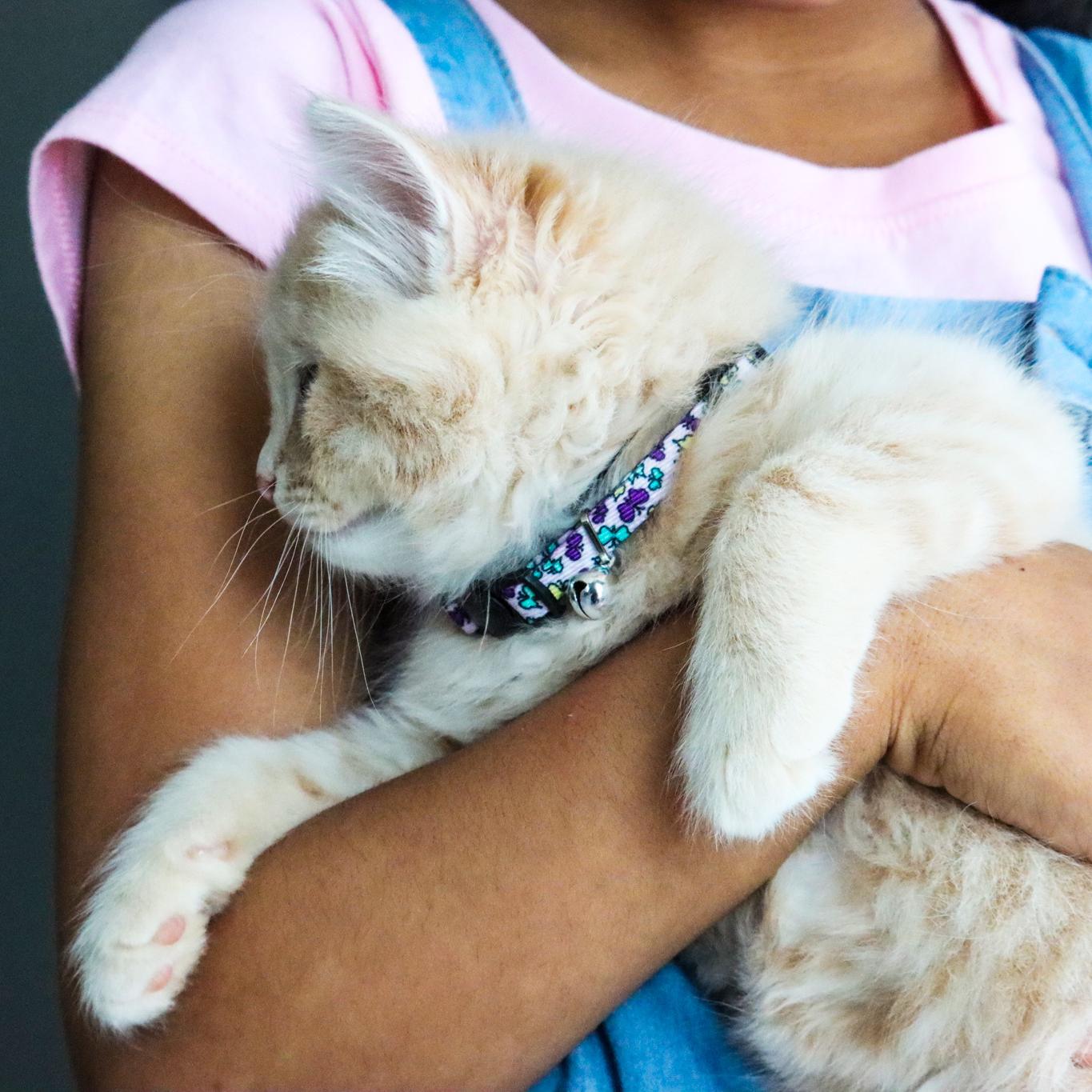 You Love Your Li'l Pal
Small but mighty, they may be a miniature breed, a kitten, or a puppy from a small to medium breed – either way there is big love coming from these little guys. They often have personalities that compensate for their stature. It's hard to tell who's the hero and who's the side kick in your relationship, so to celebrate the little guys, we've given them their own brand of products.
Description
Keep your precious kitten safe and fashionable with the Li'l Pals® Elasticized Safety Kitten Collar with Jeweled Bow! The elastic design provides comprehensive safety by expanding and quickly releasing if your cat becomes entangled. For added safety, reflective strands are woven into the collar to improve nighttime visibility. This collar is designed to adapt to your growing kitten, featuring woven material that allows for adjustable sizing up to 8". The buckle secures anywhere on the collar to provide a secure, comfortable fit. Your kitten will look fashionable with this collar, which features a dazzling jeweled bow and bell for eye-catching style. Choose your favorite design to keep your kitten safe and stylish!
Features
Adjustable. Reflective. Trendy Embellishments. Perfect for Small Cats and Kittens.
Applications
Everyday use for kittens.
More from Li'l Pals - for Dogs
---