Li'l Pals Ribbon Safety Kitten Collar
UPC: Loading…
Item Number: Loading…
Perfectly sized for kittens.
Easily releases to free kitten in case of entanglement.
Fun, vibrant colors to complement your kitten's energetic personality.
Added style with dangling accent piece and bell.
Provides a secure, comfortable fit throughout kitten's growth.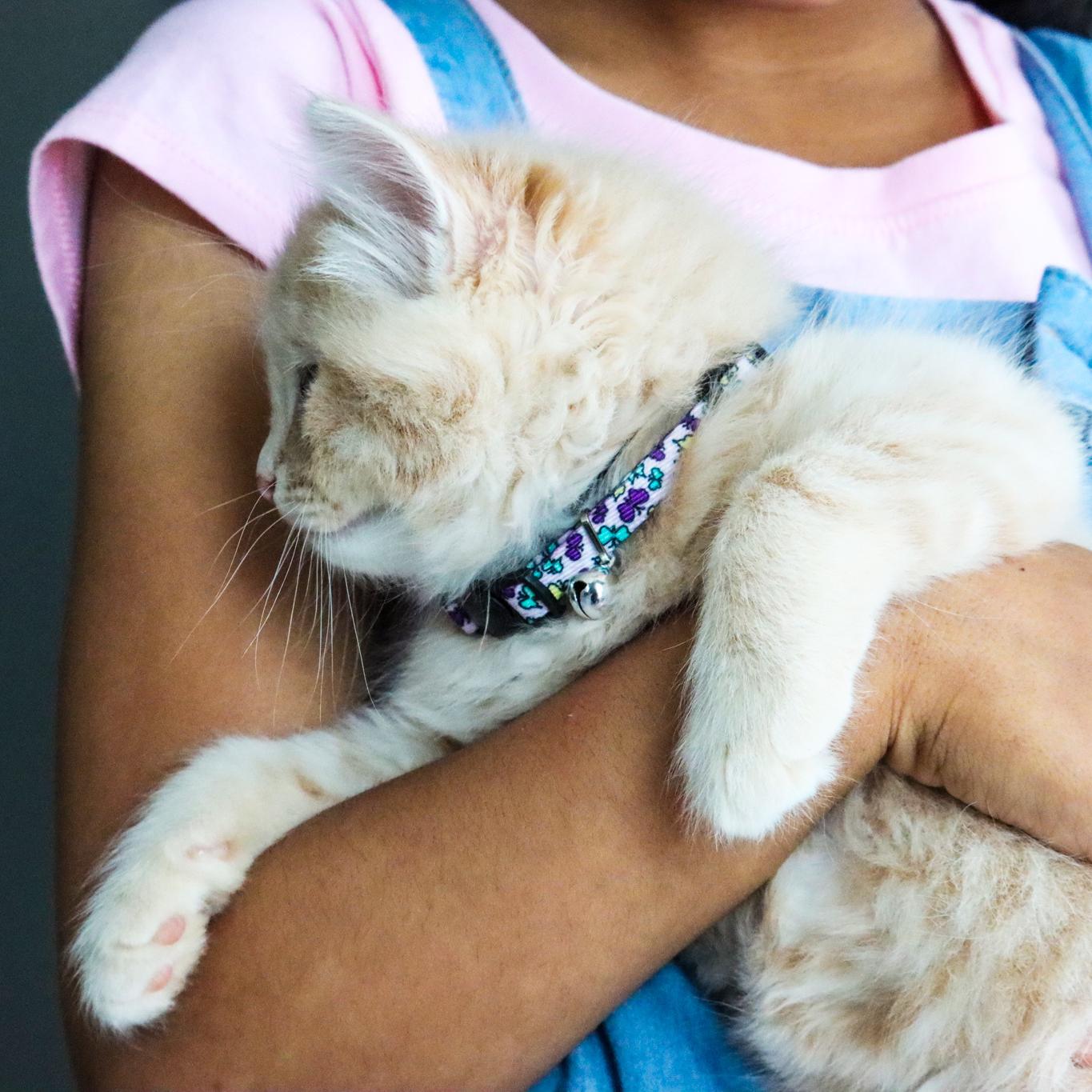 You Love Your Li'l Pal
Small but mighty, they may be a miniature breed, a kitten, or a puppy from a small to medium breed – either way there is big love coming from these little guys. They often have personalities that compensate for their stature. It's hard to tell who's the hero and who's the side kick in your relationship, so to celebrate the little guys, we've given them their own brand of products.
Description
Prioritize your kitten's safety and style with the Li'l Pals® Ribbon Safety Kitten Collar, a thoughtful accessory designed to provide both protection and a touch of flair. Safety is paramount, and this collar is designed with your kitten's well-being in mind. It features an expandable design that allows it to release if your cat becomes entangled, ensuring their safety during playtime. With fun colors and vibrant patterns, this collar complements your kitten's energetic and playful personality, adding a touch of style to their look. The collar also includes a bell and a fun dangling accent piece, enhancing its appeal and offering an extra element of fun for your curious kitten. For a secure and comfortable fit, the collar is tailored with a smaller size and narrow width, specifically designed to cater to kittens. Choose your favorite patterned design to provide your kitten with both protection and style, allowing them to explore their world with confidence and flair.
Features
Perfect for Small Cats and Kittens. Vibrant Patterns.
Applications
Ideal for everyday use by kittens.
More from Li'l Pals - for Dogs
---