Li'l Pals Double-Sided Kitten Comb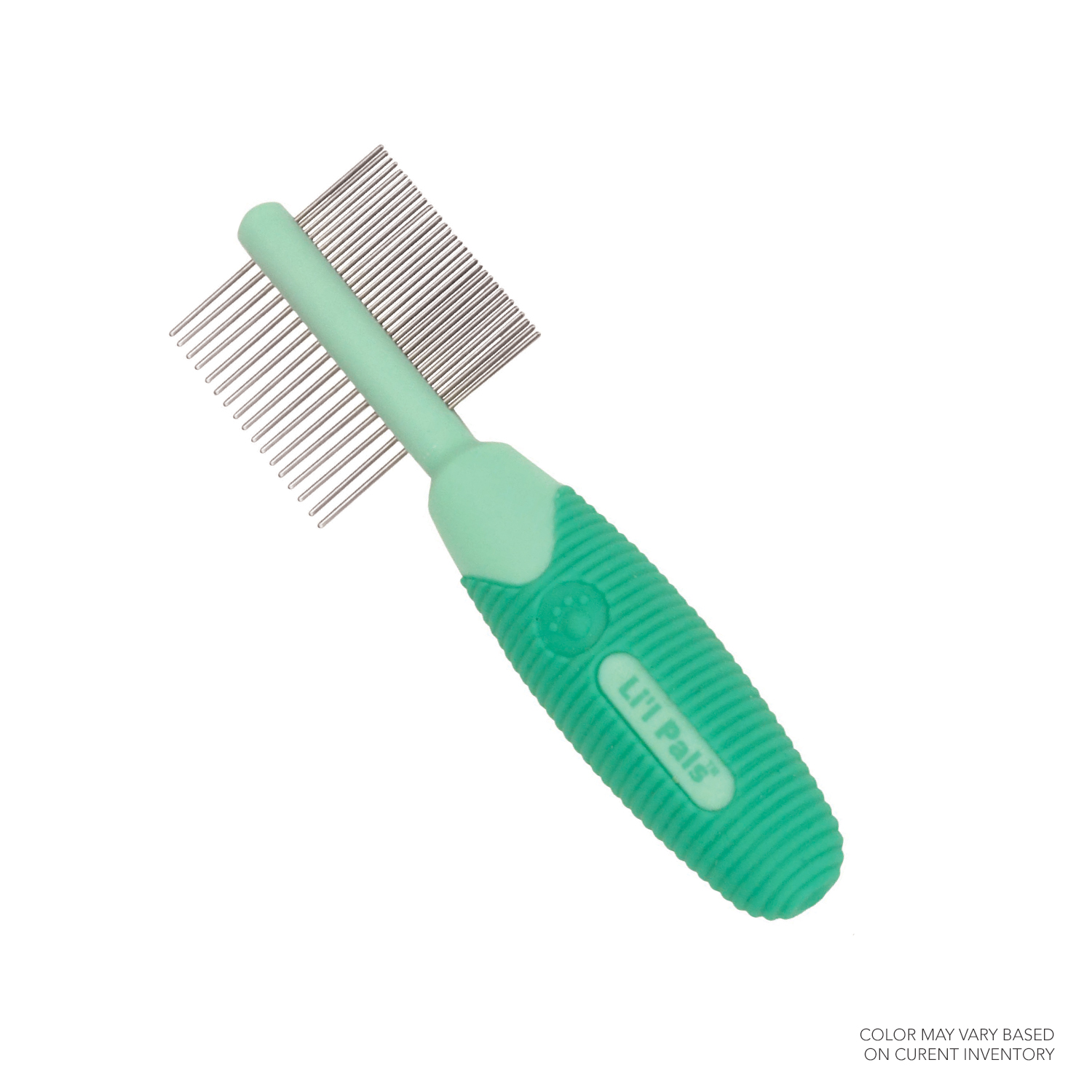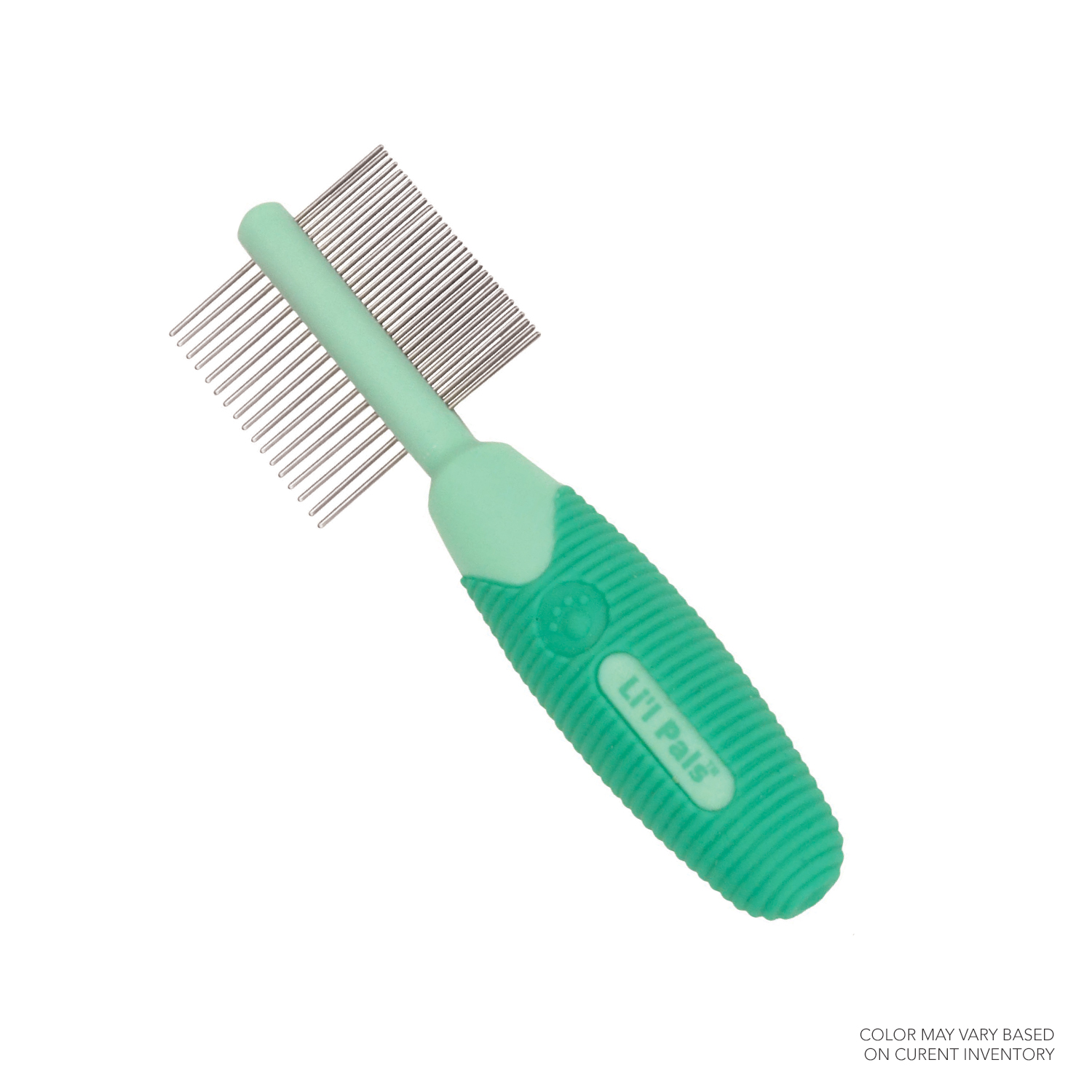 Please Log In…
Pricing is available for Coastal Pet business accounts.
UPC: Loading…
Item Number: Loading…
Promotes early adoption of proper grooming habits
Untangles and smooths coat
Scaled down for petite pets
Features an easy grip handle
Backed by Coastal's satisfaction guarantee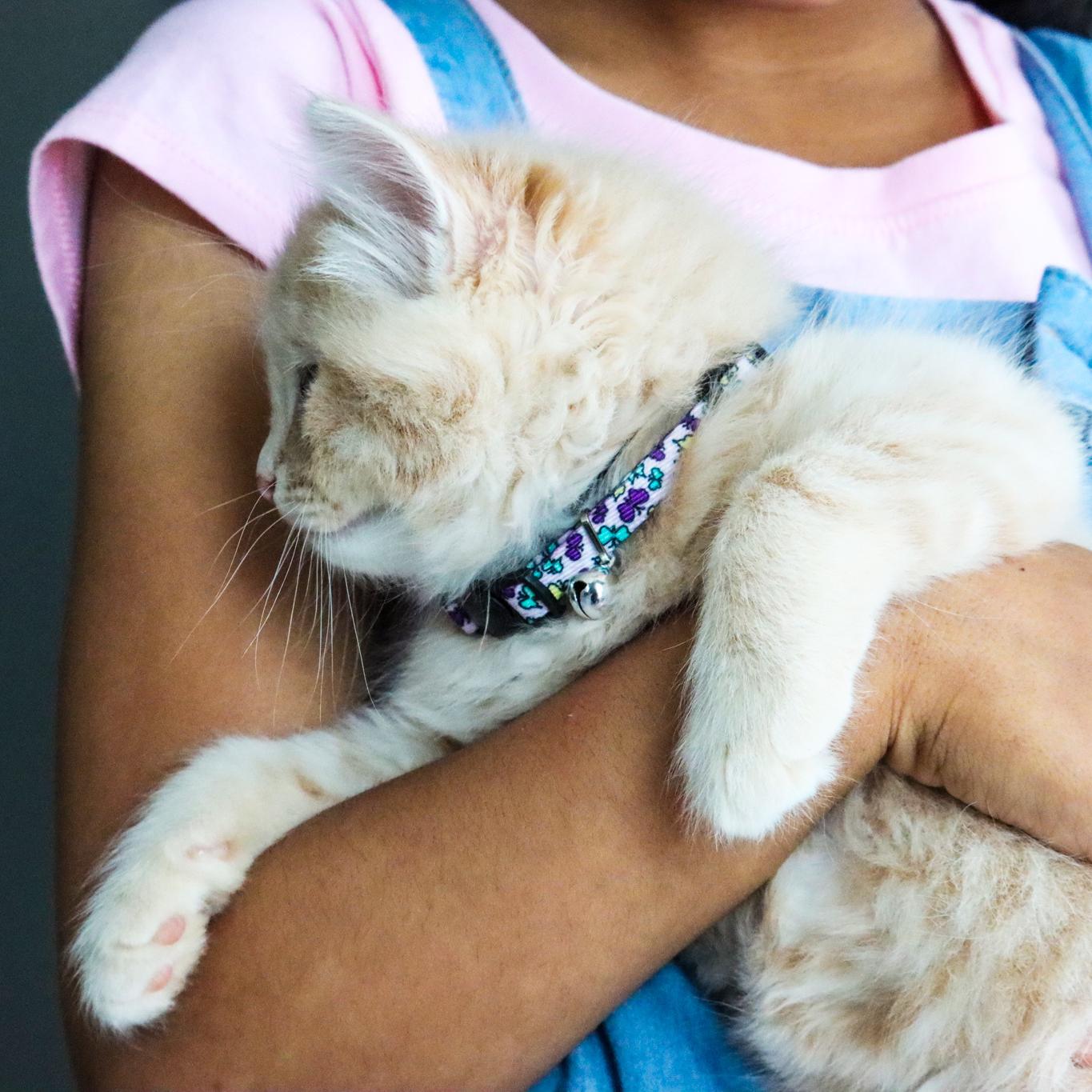 You Love Your Li'l Pal
Small but mighty, they may be a miniature breed, a kitten, or a puppy from a small to medium breed – either way there is big love coming from these little guys. They often have personalities that compensate for their stature. It's hard to tell who's the hero and who's the side kick in your relationship, so to celebrate the little guys, we've given them their own brand of products.
Description
The Li'l Pals Double-Sided Kitten Comb is designed to untangle and smooth the coat. Li'l Pals kitten grooming tools are scaled down to the perfect size for your kitten. Li'l Pals Double-Sided Kitten Combs are easy to grip. The Li'l Pals grooming line encourages a stronger bond between the pet and the owner.
Applications
Everyday use for fun and exercise.
More from Li'l Pals - for Dogs
---