Safe Cat Adjustable Snag-Proof Breakaway Collar
UPC: Loading…
Item Number: Loading…
Safe play with snag-proof nylon.
Responsive breakaway buckle for maximum safety.
Adjustable sizing from 8-12" for secure fit.
Colorful options for a touch of personality.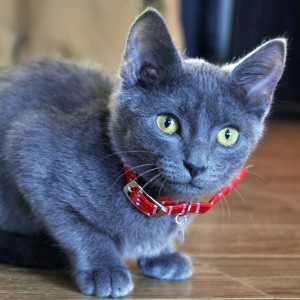 You're a Traditionalist
There are no bounds on the size shape or age of a traditional pet, they are just excited to love you back. As a traditionalist dog owner, you bring pets into your life for all the classic reasons, to teach kids responsibility, to provide companionship or to just add another slightly furrier member of the family. You don't need a lot of bells, whistles or frills to show how much you love your dog, just high quality basics..
Description
The Safe Cat® Adjustable Snag-Proof Breakaway Collar is an ideal accessory designed to ensure your cat's safety and comfort. Crafted with high-quality snag-proof nylon, this collar stands as the epitome of durability and functionality, making it a must-have for cats that love to frolic and explore. The innovative breakaway buckle is exceptionally responsive, providing a clever mechanism that allows the collar to release in the event of entanglement. Comfort is not compromised either, as the collar adjusts from 8 to 12 inches. This ensures a customized fit that's not only secure but also exceptionally comfortable for your beloved pet. And to cater to your aesthetic preferences, a diverse array of colors is offered, allowing you to handpick the perfect shade that complements your cat's unique personality.
Features
Breakaway Buckle. Snag-Proof. Adjustable.
Applications
Designed for cat safety. Do not use with a leash or tie-out.