Safe Cat Jeweled Buckle Adjustable Breakaway Cat Collar with Glitter Overlay
UPC: Loading…
Item Number: Loading…
All-over glitter design for touch of sparkle.
Added style with jeweled buckle.
Colorful options with color-coordinated bell.
Adjustable sizing from 8-12" for comfortable fit.
Responsive breakaway buckle for maximum safety.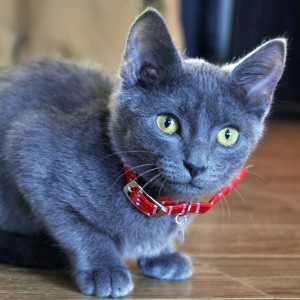 You're a Traditionalist
There are no bounds on the size shape or age of a traditional pet, they are just excited to love you back. As a traditionalist dog owner, you bring pets into your life for all the classic reasons, to teach kids responsibility, to provide companionship or to just add another slightly furrier member of the family. You don't need a lot of bells, whistles or frills to show how much you love your dog, just high quality basics..
Description
Fulfill your dual objectives of safety and style with the exquisite Safe Cat® Jeweled Buckle Adjustable Breakaway Cat Collar featuring a Glitter Overlay. Grant your feline friend a touch of radiance with the collar's captivating glitter finish, complemented by a metal bell that's color-coordinated for a harmonious look. The jeweled buckle, an epitome of both fashion and functionality, ensures your cat's safety by effortlessly releasing in the event of entanglement, allowing them to slip away unharmed. Prioritizing your cat's comfort, the collar's adjustable sizing spanning from 8 to 12 inches guarantees a snug and secure fit. The collar's versatility extends to color choices, as you can select from a spectrum of vibrant and attention-grabbing shades. Elevate your cat's safety and appearance with the Safe Cat® Jeweled Buckle Adjustable Breakaway Cat Collar with Glitter Overlay.
Features
Bling. Breakaway Buckle. Adjustable.
Applications
Ideal for fashionable cats and everyday use. Not to be used with a leash or tie-out.