Maslow Non-Skid Embossed Stainless Steel Dog Bowl
UPC: Loading…
Item Number: Loading…
Strong, durable stainless steel delivers a simple, stylish and sterile dining experience for your precious pooch.
High-quality, polished steel bowl is embossed with cute bones and paw prints for a decorative touch.
The wide base and rubber seal prevents skidding or tipping to help keep your floors clean and tidy.
Available in five sizes; the listed cup size reflects the true holding capacity of each bowl.
Stainless material is hygienic, rust-proof and easy to clean.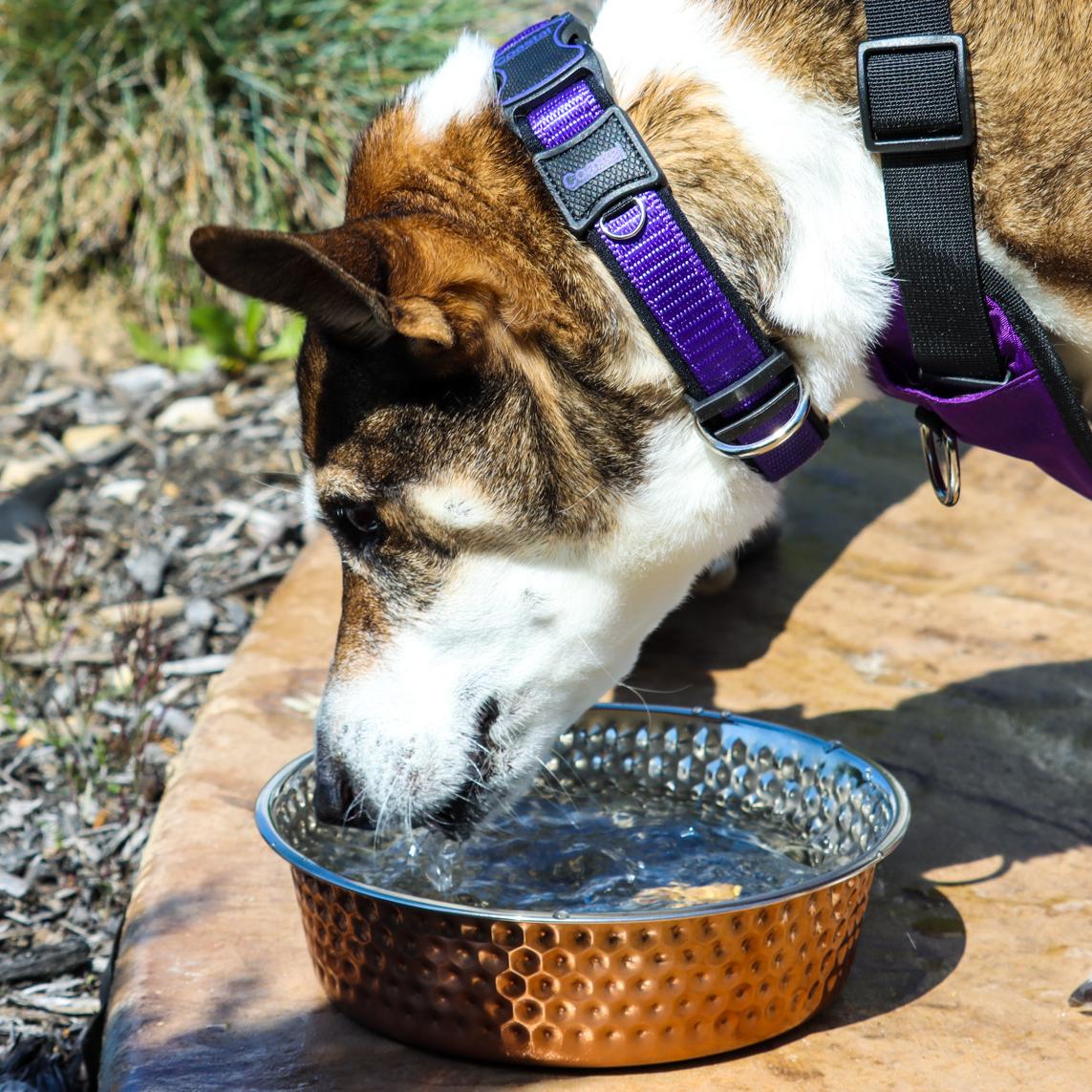 You want Complete Care
Caring for your dog is about the basic essentials of feeding and grooming, but it's also about tackling issues as they arise. Coastal Pet offers an array of solutions for walking, training and safety concerns that help you maintain a happy, healthy relationship with your dog.
Description
The Maslow Non-Skid Embossed Stainless Steel Bowl is a top-notch choice for your pet's feeding and watering needs. Its thoughtful design includes a rubber seal that effectively prevents skidding and tipping, ensuring a mess-free mealtime. Available in various sizes and designs, you can easily find the perfect fit for your furry friend. The added convenience of being dishwasher safe makes cleaning a breeze, saving you time and effort in maintaining a hygienic feeding area. Crafted from durable stainless steel, this bowl guarantees a clean and safe dining experience for your pet. The material is not only rust-proof but also effortless to clean, providing a worry-free solution for maintaining your pet's health and well-being. Watch as your beloved companion enjoys their meals in style and comfort, appreciating the thoughtful design and functionality that this exceptional bowl provides.
Applications
Used for feeding and watering.