Li'l Pals Kitten Slicker Brush with Coated Tips
UPC: Loading…
Item Number: Loading…
Features a pad of flexible wire pins that contour to his body for efficient grooming.
Quickly and easily detangles fur, removes loose hair and smooths the coat.
Plastic tips on each bristle prevent irritation of your kitten's soft, sensitive skin.
Regular brushing massages the skin to stimulate the production of natural oils and distributes them evenly for a shiny, healthy coat.
At 4.9 inches in length, this little brush is scaled down to the perfect proportions for pint-sized felines.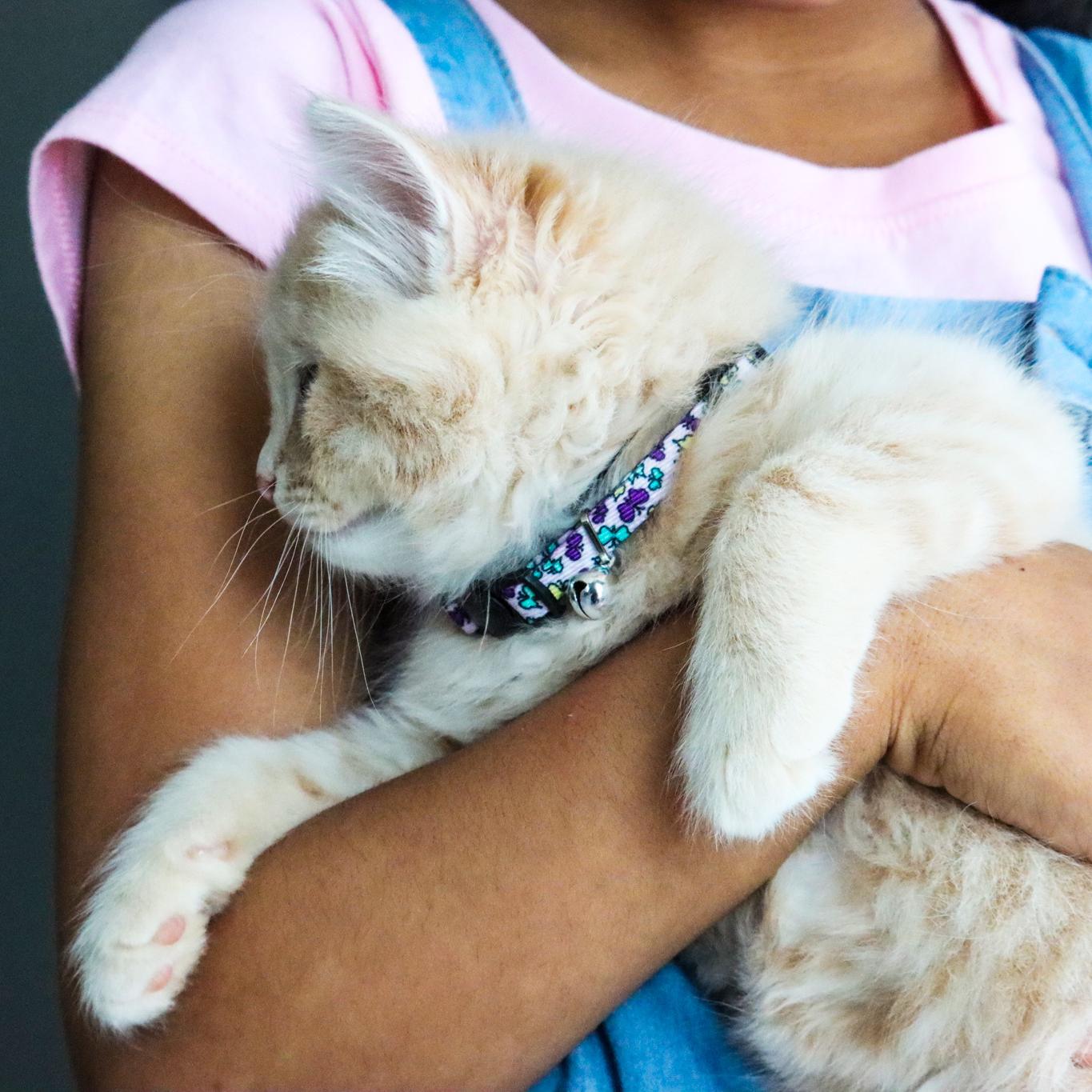 You Love Your Li'l Pal
Small but mighty, they may be a miniature breed, a kitten, or a puppy from a small to medium breed – either way there is big love coming from these little guys. They often have personalities that compensate for their stature. It's hard to tell who's the hero and who's the side kick in your relationship, so to celebrate the little guys, we've given them their own brand of products.
Description
Elevate your kitten's grooming routine with the Li'l Pals Kitten Slicker equipped with Coated Tips. Engineered to adeptly eliminate mats, tangles, and errant hair from your precious kitten or petite feline, this tool boasts a thoughtful design for gentle and effective grooming. The flexible pins, enhanced with protective plastic tips, elegantly adapt to your kitten's body contours, ensuring effortless grooming sessions. Notably, these kitten slickers go beyond mere grooming; they also facilitate the even distribution of natural oils, culminating in a coat that's not only soft but radiantly shiny. More than a grooming tool, the Li'l Pals grooming line serves as a conduit to foster a deeper connection between pet and owner. By integrating the Li'l Pals Kitten Slicker with Coated Tips into your kitten's care regimen, you're investing in both their well-being and the enrichment of your bond.
Applications
To gently remove mats, tangles and loose hair from your kitten's coat
More from Li'l Pals - for Dogs
---